Luxury Restaurant Openings of 2019 – radical visions and sophisticated redevelopments
Restaurant openings continue to generate great interest year on year, and 2019 looks not to disappoint with an enigmatic mix of trail-blazers, headline chefs moving locations, and upcoming chefs forging careers. Whilst it is unlikely there will be as many openings as 2018, talent does continue to grow unabated, as does our appetite for discovery, and there will always be the next generation of restaurants to open and inspire. Here is our round up of the best restaurants set to open in 2019:
OPENING JANUARY 2019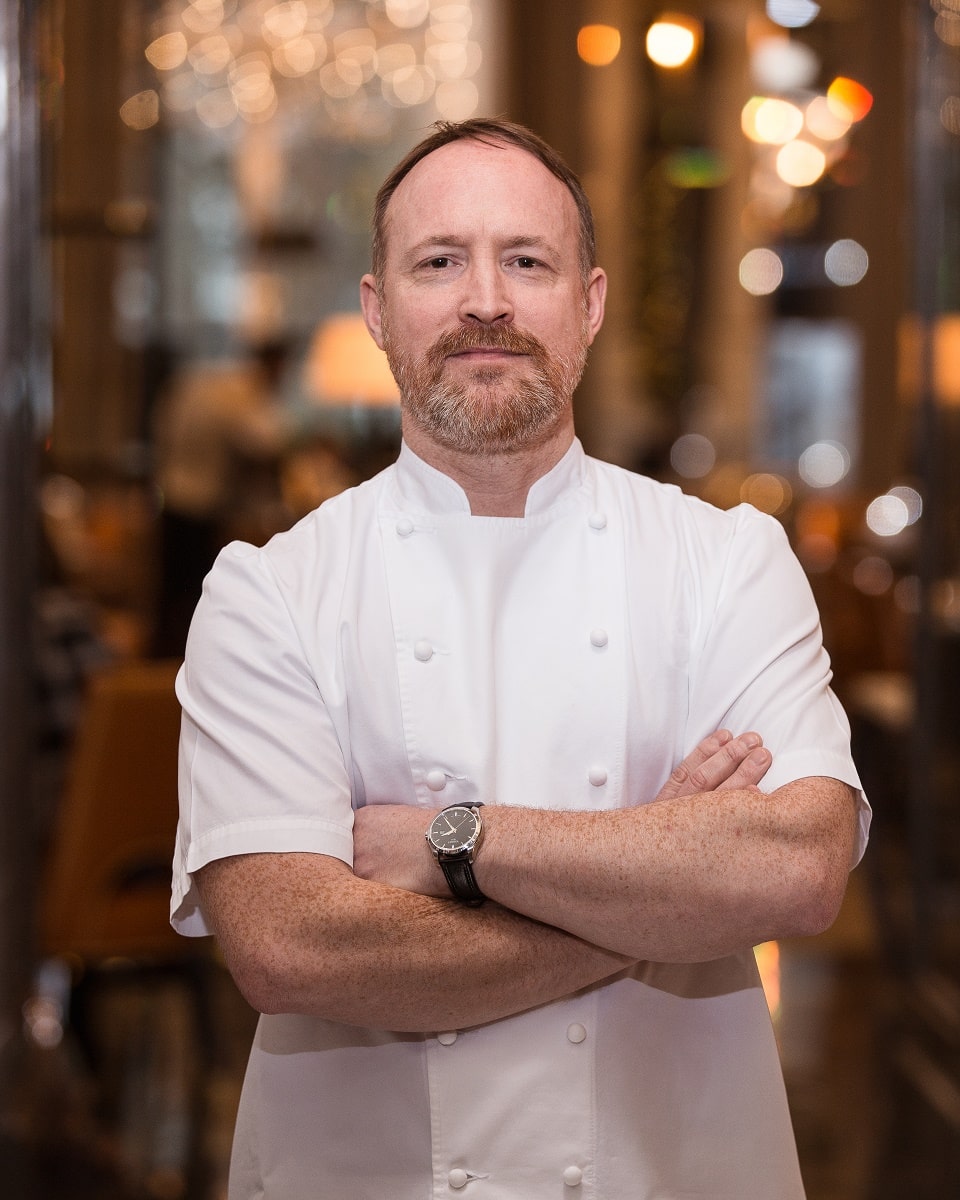 André Garrett's new venture opened at the beginning of the year at The Northall.  His remit includes the entire hotel, overseeing banqueting events, room service, afternoon tea, breakfast, Spa and Garden Lounge, and all bar food menus as well as The Northall restaurant. You'll know his name from five years at Cliveden House, and previously with the Michelin-starred Galvin brothers at Galvin at Windows and Orrery in Marylebone, as well as being 'Hotel Chef of the Year' in the Hotel Cateys. He joins the Corinthia Hotel family's other new restaurant, Kerridge's Bar & Grill (Tom Kerridge) which opened at the end of 2018. The Northall restaurant takes a new culinary direction, with a menu offering a broad fish and seafood selection influenced by the Mediterranean.
***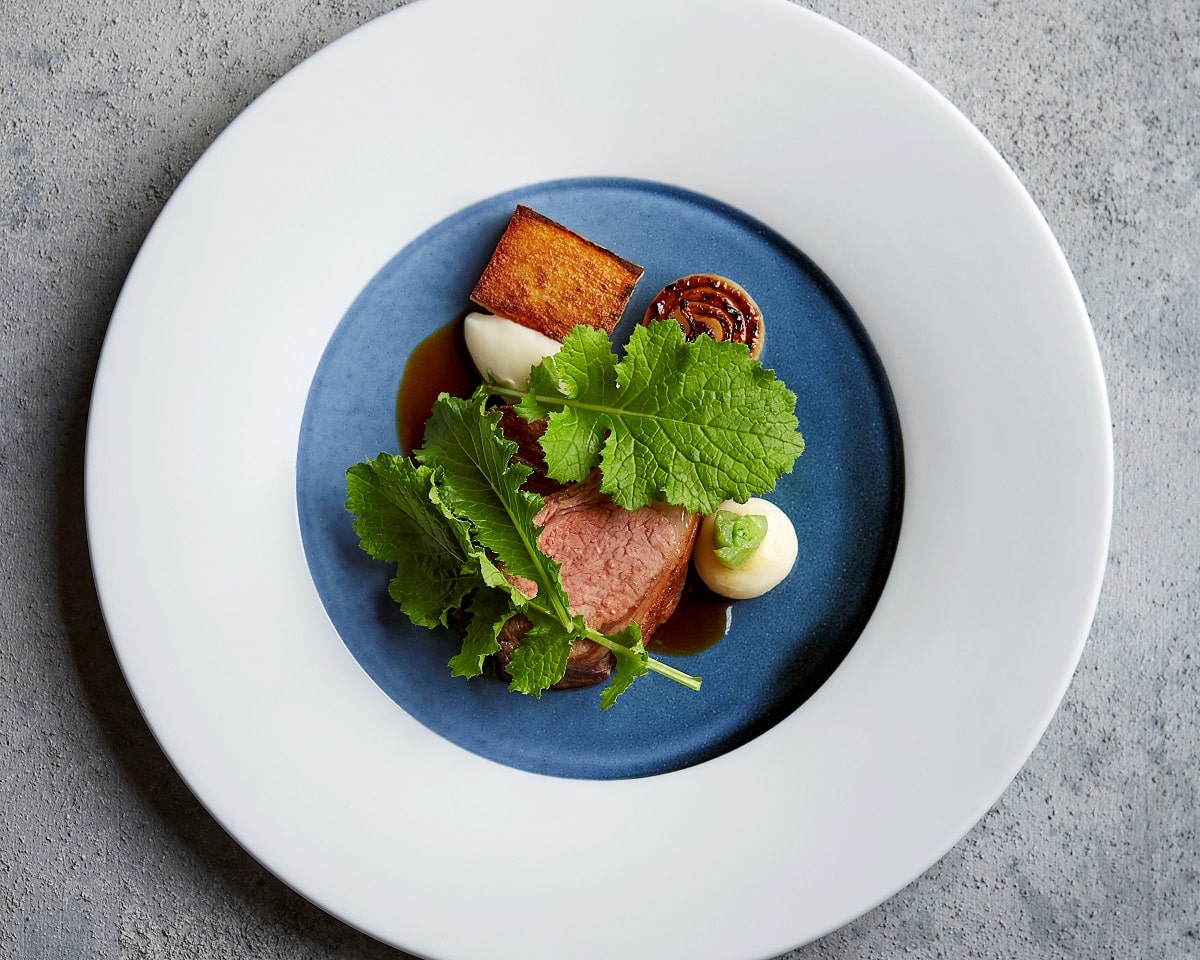 Acclaimed chef Lee Westcott (formerly of Typing Room) is set to open his new restaurant on 24th January 2019. Situated on the Netherwood Estate, an historic agricultural family farm owned by the Darnley family and set within 1200 acres of land, it is on the rural Herefordshire-Worcestershire border. It will be a 46-cover restaurant and draws inspiration from the produce of both the Estate and surrounding countryside, offering an a la carte and tasting menu based on the produce available at its peak.
Pensons Restaurant, will be housed in former derelict farm buildings that range in age from the 15th century onwards, and has been disused for fifty years. It will now be entirely rejuvenated and restored, preserving intricate original features and re-using as many of the original materials as possible. The former manger used for feeding hay to the cattle is being re-used as a lighting rig, the brick threshing floor has been repaired and beautifully weathered elm and oak boarding re-instated. It will comprise of a large open dining space, with an open kitchen at one end and light flooding in through double-aspect imposing, industrial floor-to-ceiling windows, and an upstairs private dining room. The restaurant is set around a sheltered courtyard where guests can enjoy aperitifs.
***
OPENING FEBRUARY 2019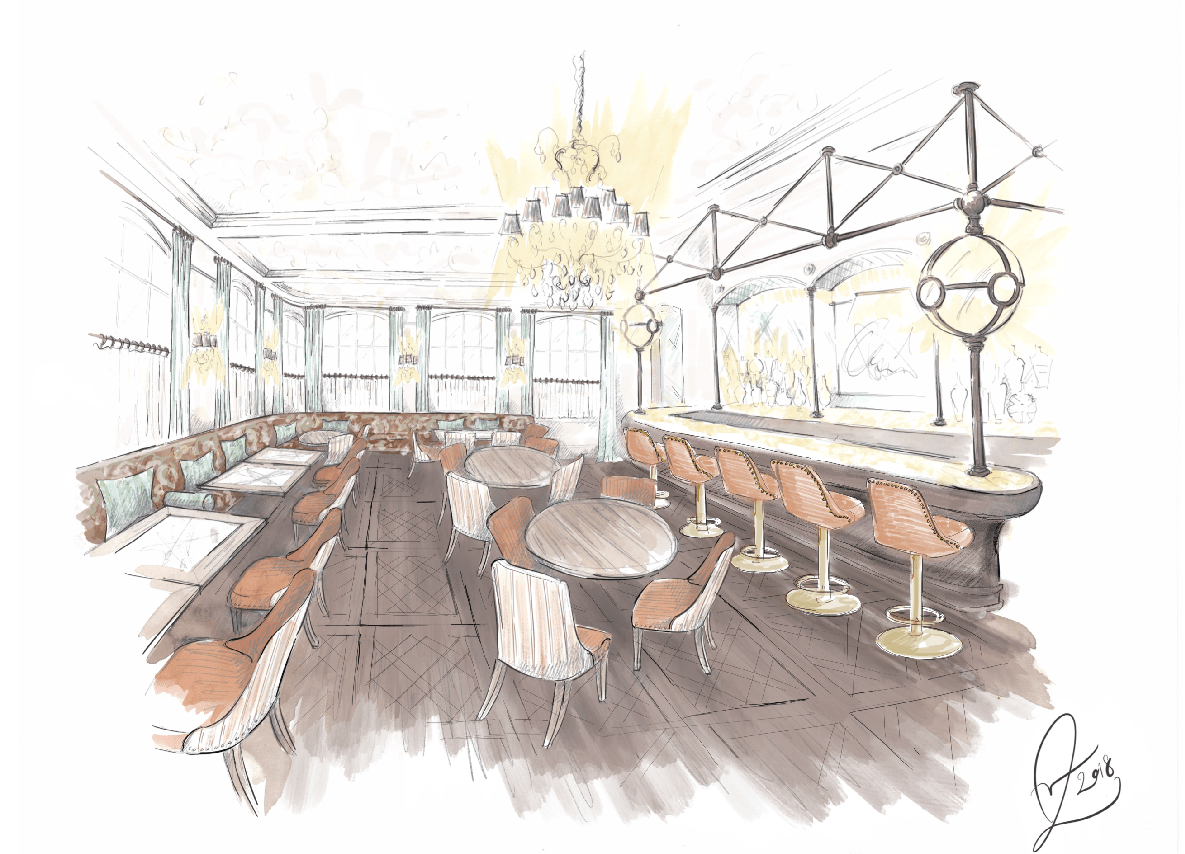 After nine months and a complete re-build, No. Fifty Cheyne is born, rising from the flame-grilled embers of the old Cheyne Walk Brasserie. Conceived afresh in every way, this new Chelsea local will be launching as a restaurant and cocktail bar in February 2019 by Chelsea's own Sally Greene; Founding Director of the Old Vic Theatre, Proprietor of Ronnie Scott's Jazz Club and passionate advocate of quality food and drink.
Owned by the Bourne family, who have lived locally on Chelsea Embankment for 25 years, and overlooking the River Thames and Cheyne Gardens, moments from both the Kings Road and Albert Bridge, No. Fifty Cheyne is set over two floors with a 70 seat restaurant on the ground floor, and a 50 seat cocktail bar and 'drawing room' on the first floor. Throughout the restaurant a modern British menu will be served, centred around the open grill.
***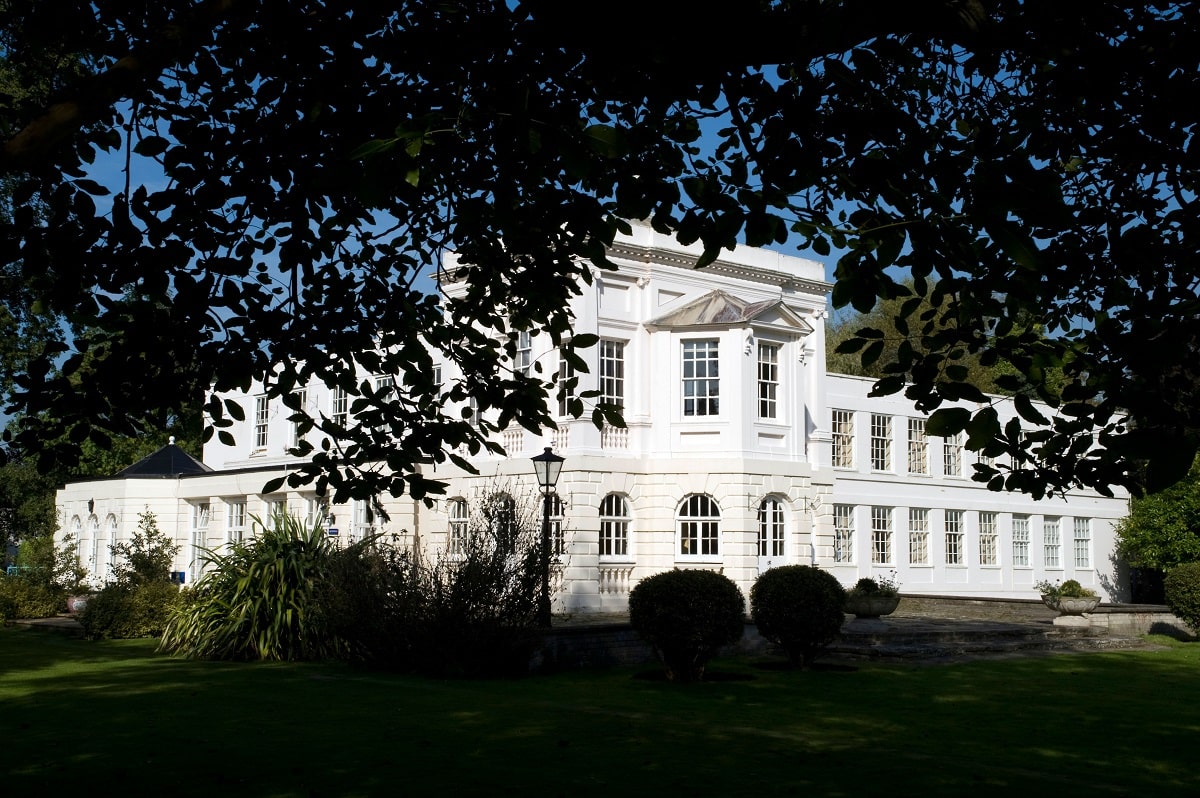 Opening on Valentines Day, YTL Hotels, known for their prestigious resorts, hotels and boutiques, and spa villages, will finally be re-opening the Monkey Island Estate in the historic village of Bray. This intriguing seven acre island, which is only accessible by footbridge or boat, has been the haunt of monarchs, aristos, celebrities and writers over its 800 year history, and it embarks on a new chapter this February. Closed for the last 3 years the extensive refurbishment has been undertaken by award-winning New York-based Champalimaud Design. The hotel will house the Monkey Island Brasserie, serving modern British cuisine and a great addition to the culinary excellence Bray village is known for.
To manage the food operation they have acquired the perfect expertise of William Hemming as Executive Chef, previously Head Chef of Simpson's on the Strand. There will also be a Monkey Bar and Lounge, as well as a 'floating spa' on a barge in the River Thames.
***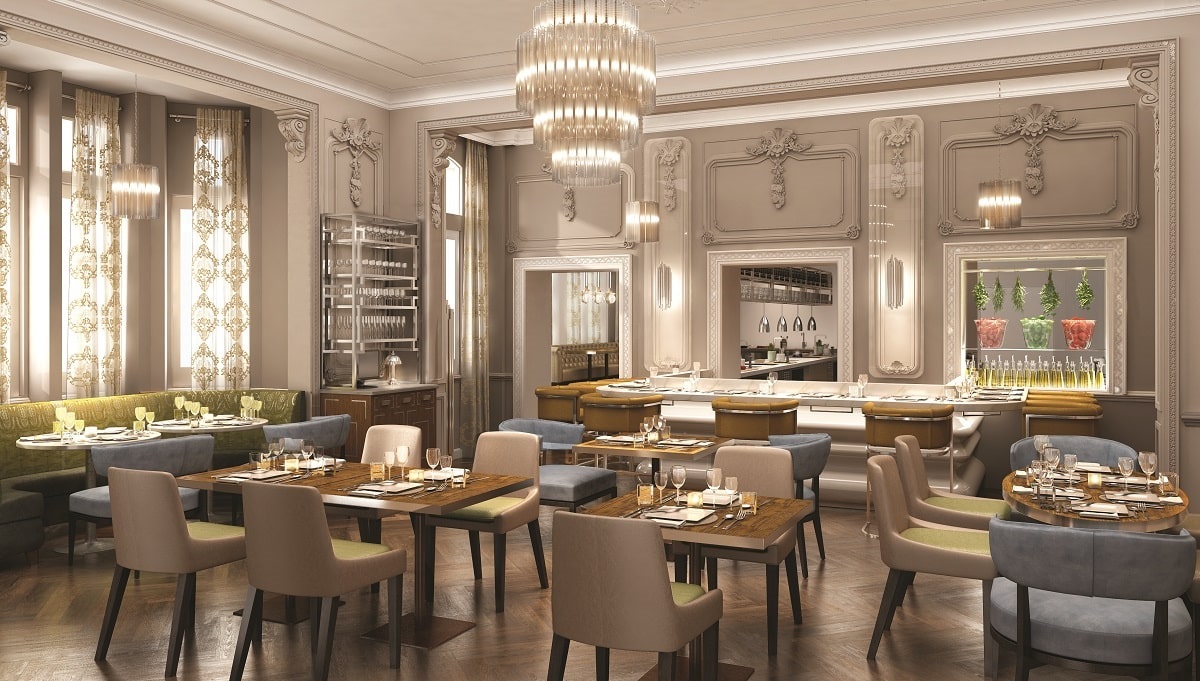 We look forward to seeing the transformation of one of our favourite boutique London hotels, The Cadogan, as it becomes the Belmond Cadogan Hotel. We expect it to open late February although no official date has been given yet. This will be the Belmond group's trophy London landmark which also counts Belmond Le Manoir aux Quat'Saisons as its other UK property, outside of its luxury train interest. The Cadogan Hotel closed way back in July 2014 for a reported USD 48 million investment project, to undertake a complete refurbishment of the public areas and reduce the rooms from 64 to 54 to ensure they excel for luxury travellers.
Adam Handling, Chef Patron of Adam Handling Chelsea was chosen to operate and run the restaurant at Belmond Cadogan for his incredible passion for curating the ultimate fine dining experience. Adam uses his great energy and passion in producing traditional British cuisine with a modern twist, and places sustainability and zero waste at the core of his philosophy. Adam will continue to operate the Adam Handling restaurant group alongside the hotel with his team; this includes The Frog in Shoreditch and Frog by Adam Handling in Covent Garden.
***
Nationally acclaimed chef Gary Usher, owner of the successful Elite Bistros group which includes Hispi, Wreckfish, Pinion, the Burnt Truffle and the Sticky Walnut, will be opening Kala, his latest venture, and first in the city centre. Like his immensely popular and successful other restaurants it will bring classic bistro food without the pretence, but the difference at King Street is that it will be a bit more grown up, according to their website.
OPENING MARCH 2019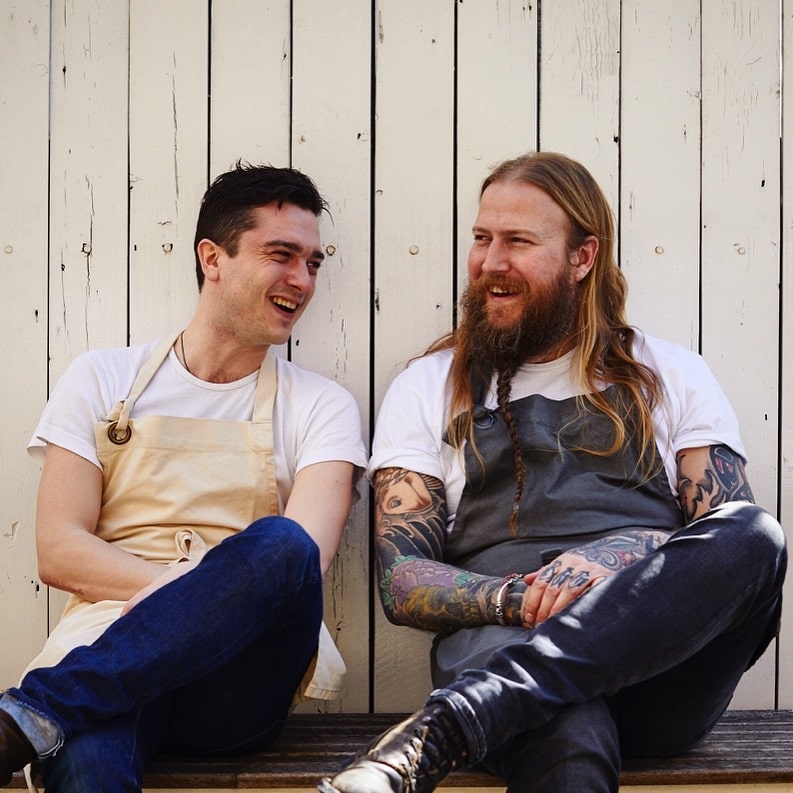 Orasay has a tentative launch date of Tuesday 5th March and is the latest from established team, Jackson Boxer and Andrew Clarke. It will be a 50 seat dining room in Notting Hill, inspired by the western isles of Scotland, with a strong emphasis on seafood, as the incredible oysters, langoustine, scallops, razorclams, crabs and lobster, will all be flown down daily. Dishes will be artfully simple and approachable with an emphasis on seasonality, and a menu that reflects their belief in uniting diners over beautiful food in a thoughtful room for sparkling conversation. The menu will also make use of their organic farm in West Sussex for leaves, vegetables, honey and eggs, as well as working with similar farmers who share their ethos.
Interiors will focus on simplicity and texture. A delicate palate of hand dyed linens, reclaimed antique French oak, and lime-washed walls is intended to reinforce the simplicity of approach, and the quality of the raw materials. Unpretentious from the outside, but considered and artful to inhabit. By day, the pale tones will benefit from the considerable natural light at both the front and rear, while at night the long, low, inviting profile of the room will create warmth and intimacy.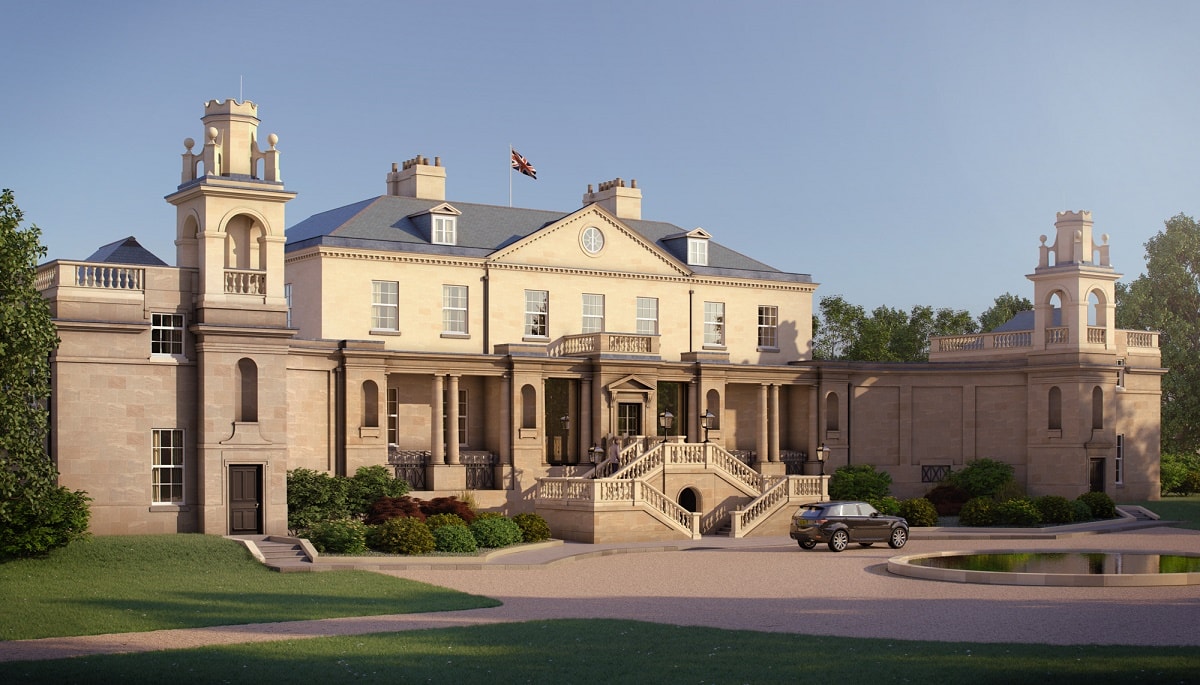 The former country estate of the third Duke of Marlborough, The Langley is set to open very soon as a luxury hotel and spa, set in the heart of the Buckinghamshire countryside. Sitting in former royal hunting grounds and with landscaping originally designed by England's greatest gardener, Lancelot 'Capability' Brown, the setting of this grand country manor offers a great escape, yet close to London and near to Pinewood Studios.
The hotel has yet to release details of their restaurant and chef, but we can tell you it will be modern European, seasonal with contemporary British touches. We have been lucky enough to have a sneak preview of the site and where the restaurant is to be located, and the room, windows and views are stunning with a substantial terrace. The hotel will also have a selection of 41 exquisite rooms and suites, designed by Dennis Irvine Studio, which are very sophisticated and refined and divided between the main house and a Grade II listed 18th century outbuilding. We hear there will also be an intimate bar specialising in the finest cognac and cigars, and The Langley Spa, a world-class wellness centre, will feature an indoor and outdoor pool, thermal area, five expansive treatment rooms, and a specially designed fitness suite by leading personal trainer and author, Matt Roberts.
***
Co-owner of Michelin-starred Harwood Arms in Fulham, Mike Robinson is set to open The Woodsman in Stratford-upon-Avon in early March. Although situated in the boutique Hotel Indigo the restaurant will remain separate, albeit attached and very much part of the daily hotel life.
Food-wise, Mike is also a leading game chef, wildlife and outdoors expert, plus manages deer estates, so it follows that the food focuses on sustainability, ethically sourced and a nose-to-tail, field-to-plate ethos. Think cosy and relaxed, open fires, cask ales, and a butchers block where the chef will carve ready to be served up, in a nod to medieval enjoyment reflecting the William Shakespeare old wood-beamed property.
***
OPENING MAY 2019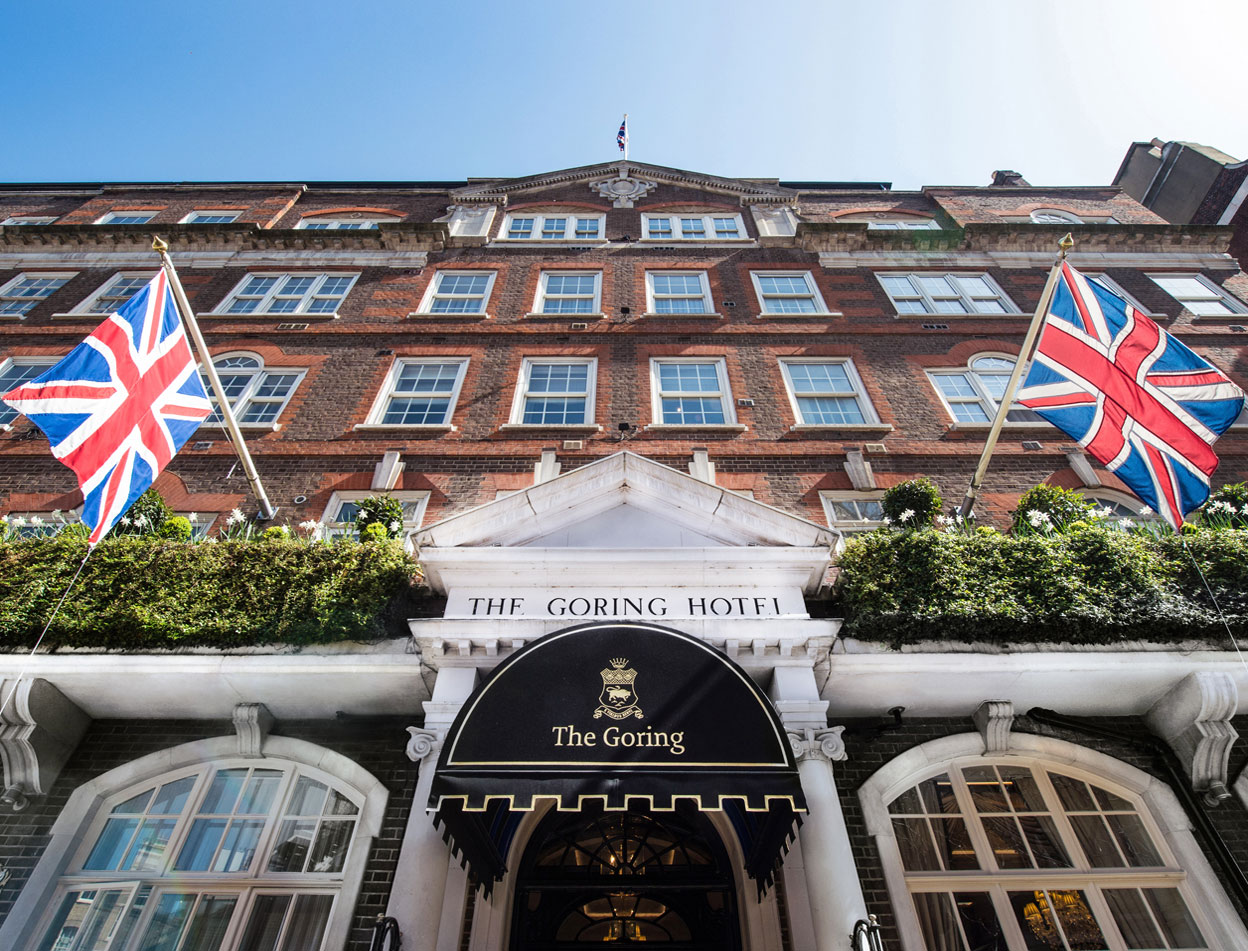 Two-Michelin-starred chef Nathan Outlaw is to partner with the Goring in London to open a seafood restaurant at the hotel. The 60-seater restaurant, yet to be named, will become the second restaurant at the five-red-AA-starred hotel alongside the Dining Room, which is headed by executive chef Shay Cooper and holds a Michelin star and three AA rosettes.
The restaurant will be a more casual space with a focus on Cornish produce, located in the new re-styled orangery overlooking the hotel's garden, and with a new kitchen being built. Jeremy Goring, chief executive and the fourth-generation owner of the hotel, says, "The restaurant will be all about simplicity on the plate, freshness, and our usual heartfelt British service." Adding, it will be "an eccentric, uplifting space" which is being created with "the help of some very special craftsmen and designers".
***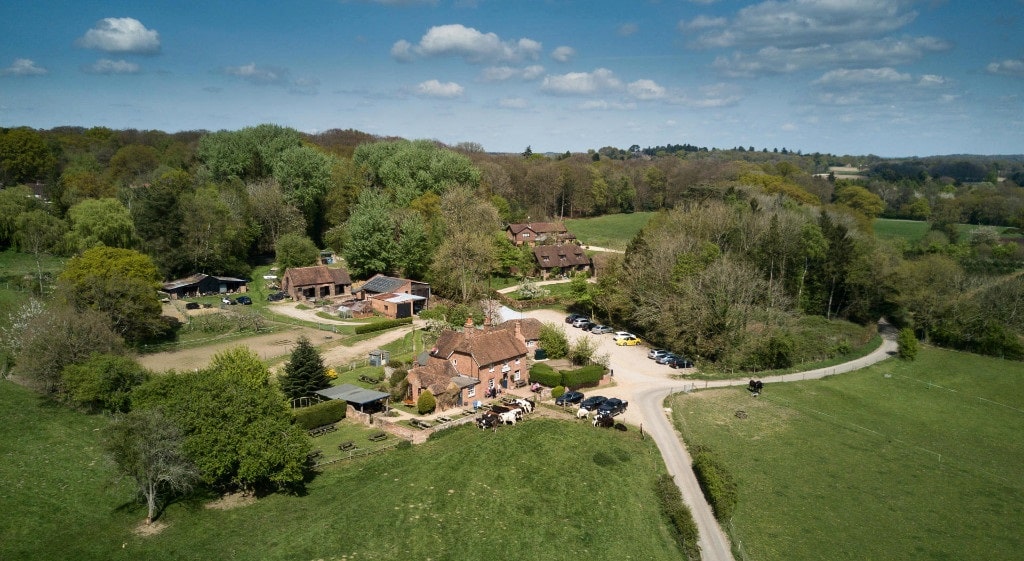 We can't wait for the re-launch, now scheduled for 27th May 2019. The much loved Pot Kiln closed at the end on 2018 to undergo a major development to this 400 year old site – and is billed as "a 'rural chic' and 'public' country club of culinary and cultural distinction for wild food, craft beverages, rural activity courses, live entertainment and the visual arts."
It's been a long time in the planning stages to perfect, probably due to it sitting in a  beautiful conservation area within the 9,000 acre Yattendon Estate. The plans include adding 10 guest rooms, increased dining by 20 covers, new kitchens and landscaping for rustic weddings. TV favourite, French chef Daniel Galmiche will be joining for the re-launch to evolve the dining. Daniel has a long history of Michelin-starred establishments under his belt, including Cliveden, Knockinaam Lodge, L'Ortolan and Harveys Bristol Restaurant.
***
New Openings With Dates To Be Announced
Darby's, New Union Square, 5 Nine Elms Lane, London SW8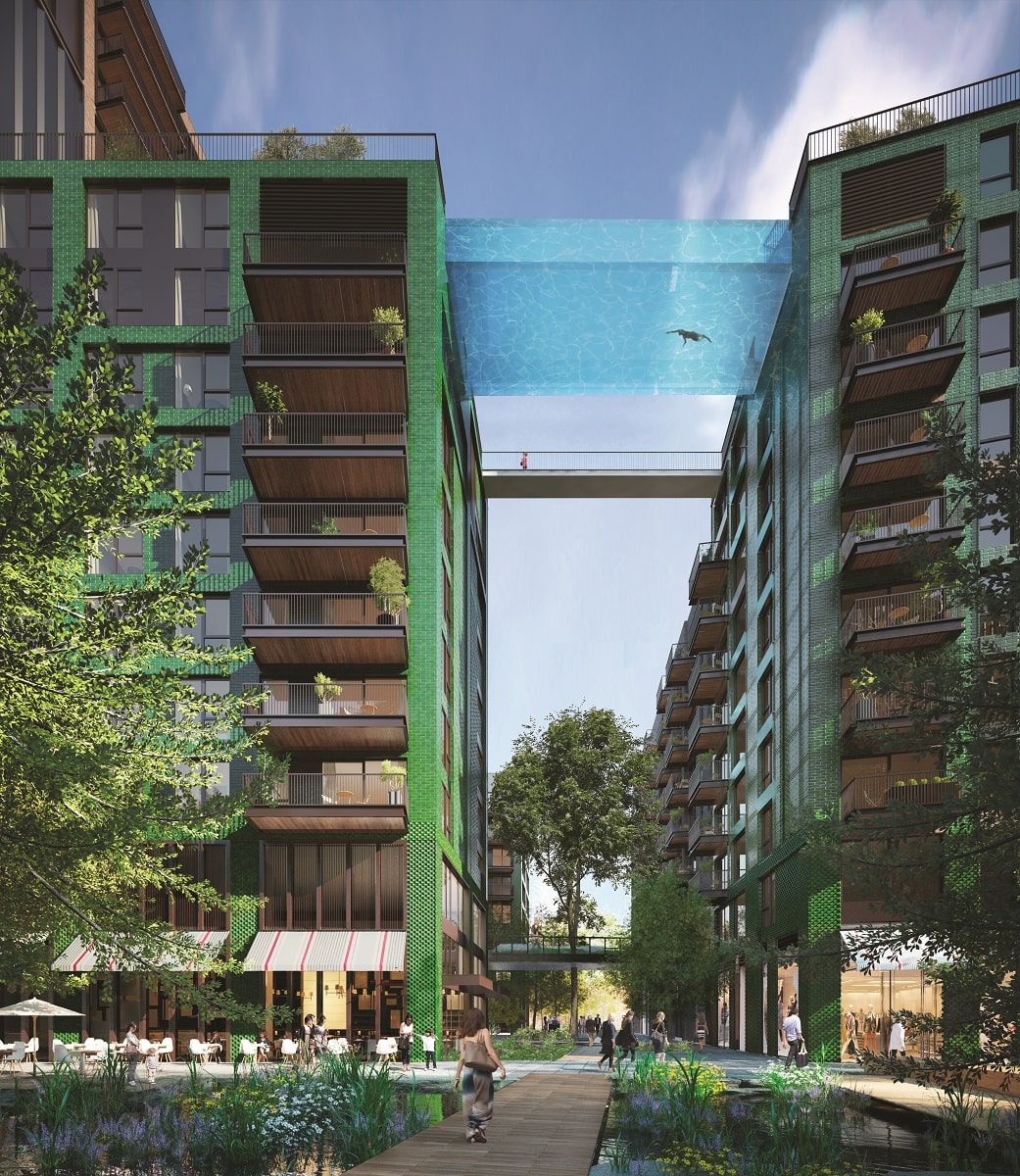 Darby's is set to open in the spring in Embassy Gardens, adjacent to the new US Embassy. Donald Trump may have turned his nose up, but Embassy Gardens is an amazing development spearheading the re-development of Nine Elms. It will add 2,000 new homes, along with stunning landscaped gardens, vibrant new bars and restaurants and expansive shopping space. The development is the future home of the world-famous Sky Pool which will enable residents to swim between two residential buildings 10 storeys up, while providing a totally unique view of the capital through its transparent walls.
Darby's, from renowned chef and judge on Ireland's Masterchef, Robin Gill, is opening on the ground floor. It will consist of a restaurant, bar & lounge and bakery. Its large grill, open fire and oyster bar are all hallmarks of Robin's immersive cooking techniques, with charcuterie, raw foodstuffs and natural ingredients on show throughout. The restaurant will reflect Robin Gill's almost fanatical obsession with the highest quality ingredients, many of which are sourced from his own farm in West Sussex. Designed by AvroKO, the 544 sq. m. unit will exude a mid-20th Century style, incorporating classic furniture inspired by the 1951 Festival of Britain, exposed iron design features and floral adornment, with space for 130 diners.
***
Vineet Bhatia has yet to announce a location but a new restaurant is expected in the second quarter 2019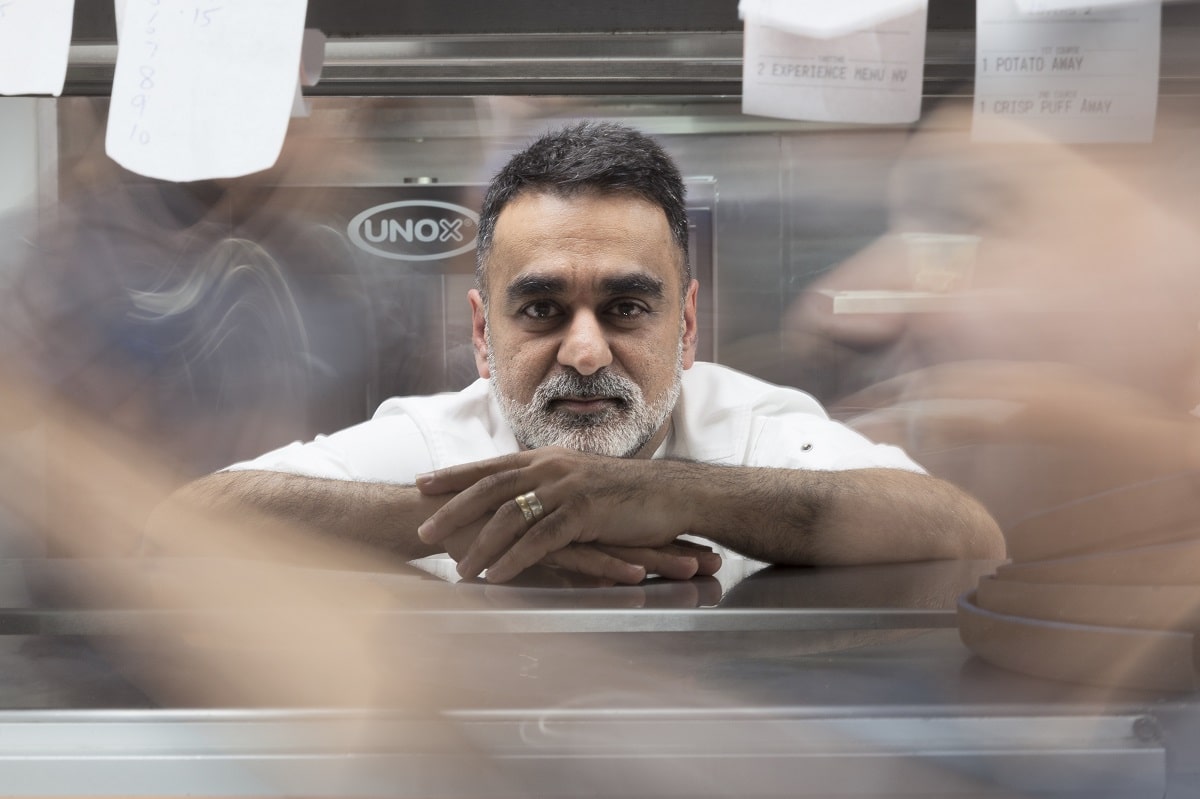 ***
Claridge's in Mayfair will be opening a new restaurant on the former site of Fera, with details to be announced soon.
***
The Capital Hotel in Knightsbridge has news to follow soon for a new restaurant opening in spring.
***
Peter Sanchez-Inglesias of Casamia fame, is also coming to the capital at The Standard Hotel London W1. We know it will be a top floor restaurant serving Spanish and Mexican influenced cuisine. As yet we do not have a fixed date for the opening of The Standard.
***
Discover and book all the finest restaurants in the UK using one simple app. Download the FREE Luxury Restaurant Guide app here.