Chefs Recipes – Braised Beef Cheek With Horseradish Mash by John Campbell, The Woodspeen
The Braised beef cheek, horseradish mash from The Woodspeen menu is one of their most popular winter dishes. This method renders the meat beautifully soft. Cheeks are available from most good butchers and some food stores. Great served as an alternative to your Sunday roast, here is a modified recipe to try at home. Please note when planning to cook this recipe that the beef cheeks need to cook for 8 hours, although they can be cooked the day before serving (see note below):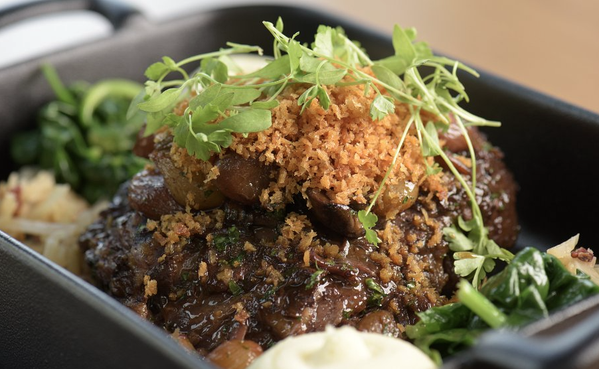 Beef Cheeks
Ingredients:
Olive oil for frying
1.5kg beef cheeks
2 shallots peeled cut into 4
3 tomatoes chopped into 4
50ml white wine vinegar
2 sprigs of rosemary
½ bulb garlic chopped
1 ltr chicken stock
2 tbsp of gravy granules
75g of a good tomato sauce
8 drops Worcestershire sauce
Method:
Place a pan onto the stove and heat some oil. Add the beef cheeks to colour (this builds flavour). Once coloured, add the shallots and colour, then add the tomatoes and vinegar to deglaze the pan. Bring to the boil for 1 minute.
Add the rosemary, garlic, chicken stock and gravy granules, bring to the boil then place in an oven at 80/90 degrees c and cook for 8 hours with a lid on.
Once cooked remove the beef cheeks and put on a tray and cover with cling film. Now strain the remaining liquid through a fine sieve into a clean pan.
Return the pan to the stove, add the tomato sauce and Worcestershire sauce to the stock and simmer until a thick glossy sauce is made. *
Return the beef cheeks to the pan of sauce and bring to the boil, then serve with the horseradish mash (see recipe below) and winter greens.
* = alternatively stop at the end of stage 6, allow beef cheeks and sauce to cool to room temperature, before placing them in the fridge overnight.  (Stews and braises benefit from resting for a day, as it increases their flavour).  The following day before serving return to a pan and gentle heat on the stove, serve with horseradish mash and winter greens.
Horseradish Mash
Ingredients:
1kg potatoes – peeled, washed and cut into quarters
50g horseradish relish (adjust to taste if you like it hot)
150g butter
Seasoning
Method:
Place the potatoes in a large pan of cold water and bring to the boil. As soon as the water starts boiling drain and wash in cold water. Return to a pan of cold water and bring to the boil again, then turn down to just under a simmer.
Cook the potatoes until a knife inserts easily.
Drain and allow to steam dry. (This should be done careful so that the potatoes do not break up, as this will allow water to enter the potato, which we do not want. We want to have a dry potato to be able to incorporate the horseradish).
Once the potatoes are dry, mash with a masher or ricer, add the horseradish relish and butter then mix and season to taste.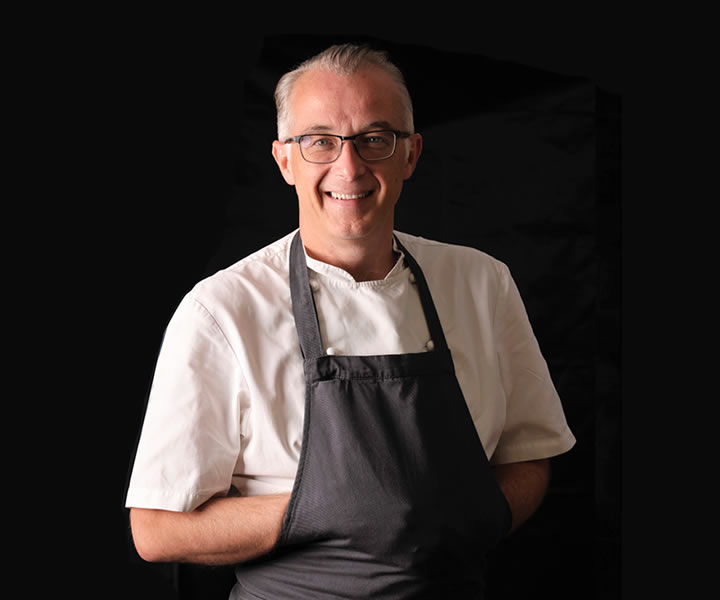 John Campbell
Born into a warm, hospitable family in Liverpool, John Campbell spent much of his childhood cooking with his Nan, Mary, who taught him the importance of quality ingredients and the joy of good, simple cooking. Today, when he's not cooking or teaching classes at The Woodspeen he loves cooking at home with his own children.
John knew from an early age that he wanted to be a chef and spent his early career working in some of Europe's best kitchens. In 1998 he achieved his first Michelin star in his first year at Lords of the Manor in Gloucestershire. In 2002 he moved to The Vineyard and in 2007 achieved two Michelin stars. It was during his time at The Vineyard that John fell in love with the Berkshire countryside, rekindling his passion for stalking, fishing and foraging. Roots firmly planted, he was delighted to find such an ideal spot for his new venture – The Woodspeen.
The Restaurant – The Woodspeen, Lambourn Road, Woodspeen, Newbury, Berkshire | 01635 265070 | www.thewoodspeen.com 
Club Offer: Members and their guests receive a complimentary glass of Ayala, Majeur Brut Aÿ Champagne when having lunch Tuesday to Sunday and dinner Tuesday to Saturday. Click here for more details.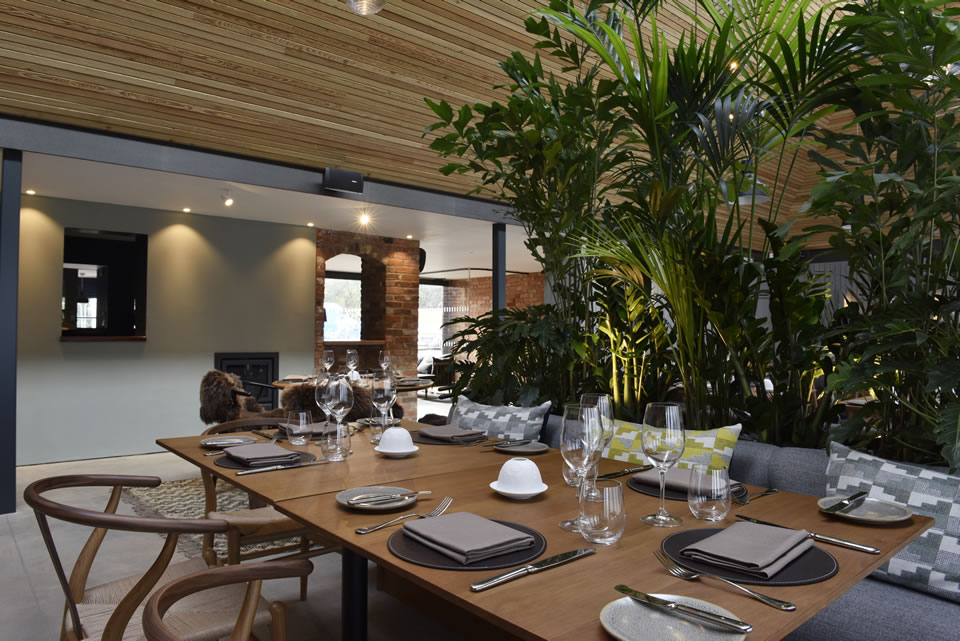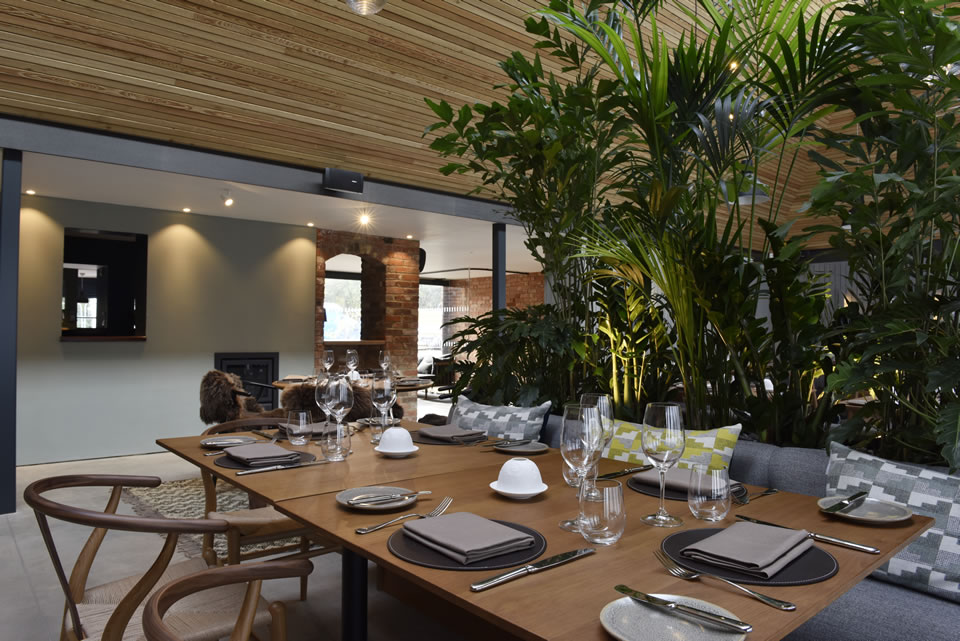 Not a member? Why not treat yourself to a year of dining in luxury and enjoy these and other tantalizing offers – all for just £95.00 for 12 months. Find out more here.