Chefs Recipe – Tarkari Handi by Alfred Prasad formerly Tamarind
This Indian mixed vegetables recipe is a simple yet richly layered dish from Alfred Prasad. Tarkari Handi combines your favourite vegetables — including asparagus, mushrooms, broccoli and baby corn — tossed with cumin, red onions and crushed peppercorns for a wonderful vegetarian supper or side dish.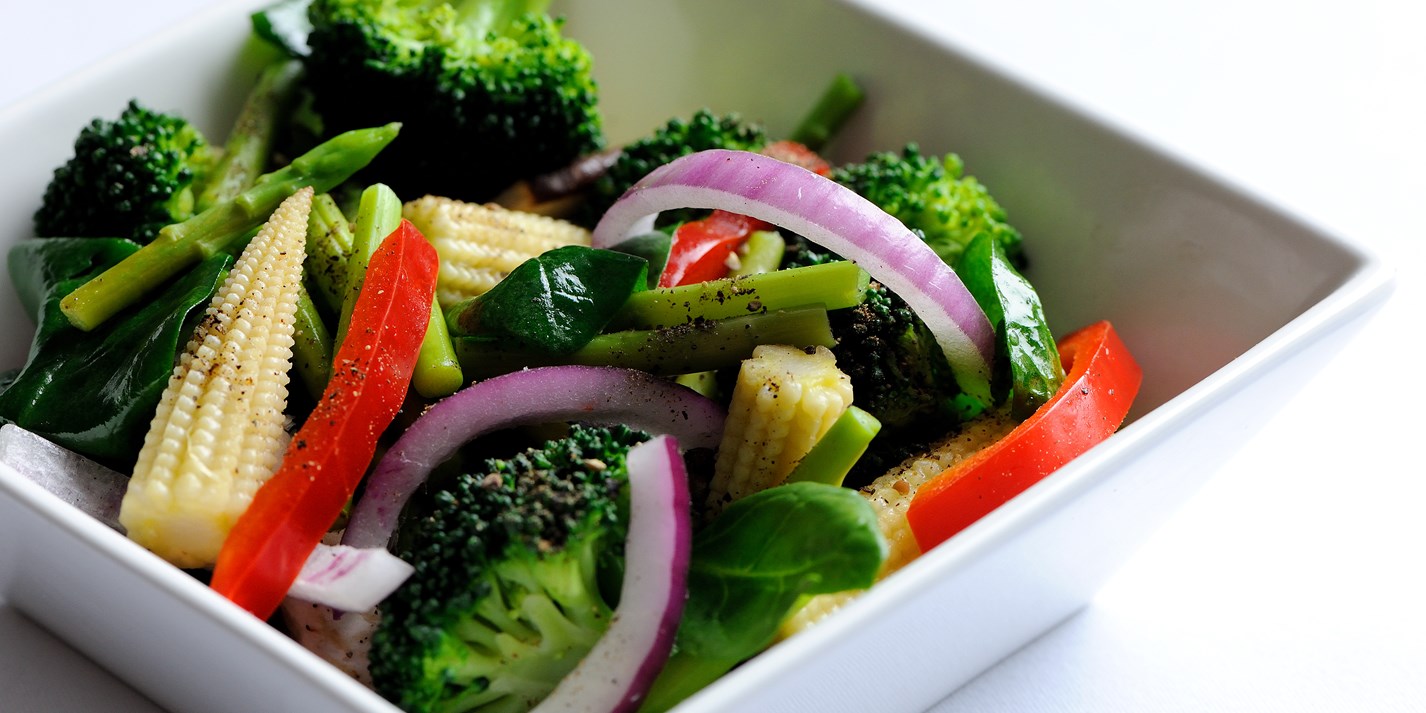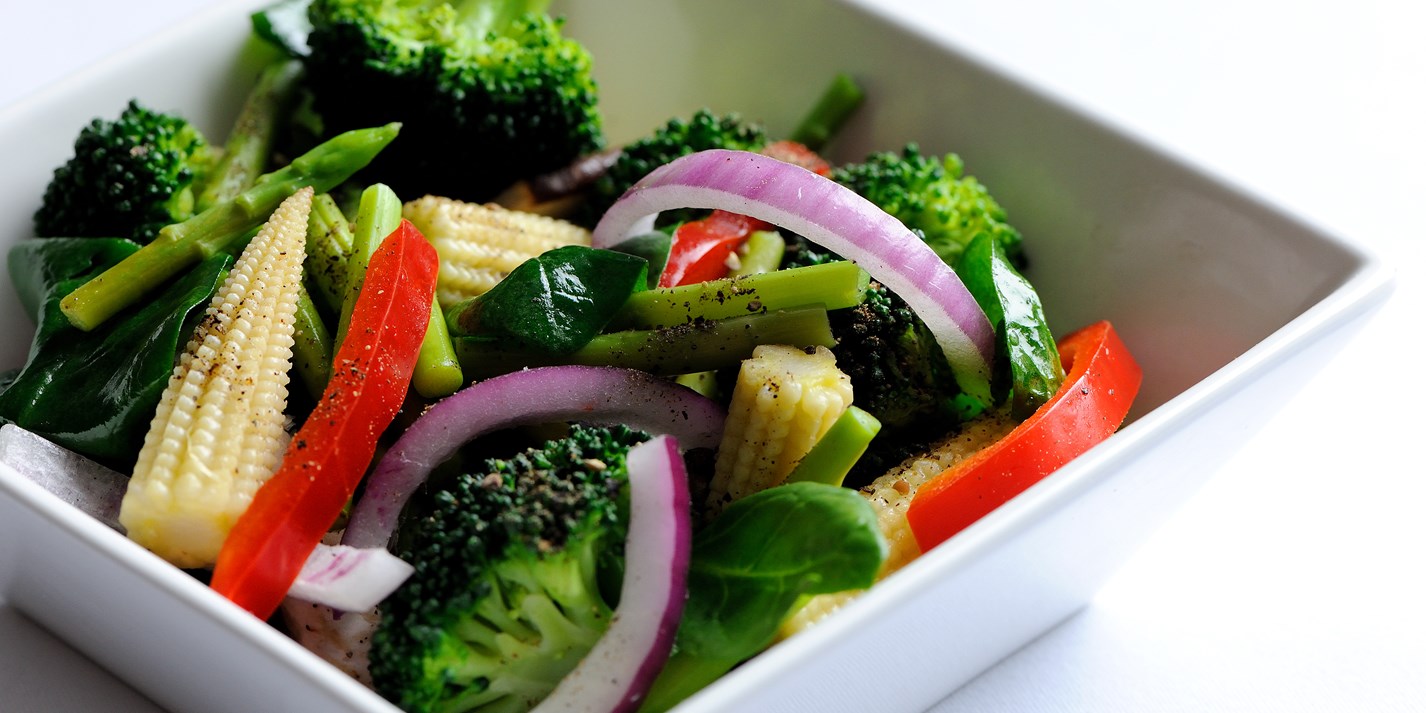 Tarkari Handi
Ingredients
Mixed vegetables
8 asparagus spears, trimmed
1 head of broccoli, cut into florets
100g of baby corn, each cut in half
1 tbsp of olive oil
15 shiitake mushrooms, halved and stalks removed
1 red pepper, deseeded and julienned
1 tsp cumin seeds
1 medium red onion, peeled and cut into 1/2cm julienne slices
1/2 packet of baby spinach leaves
1 1/2 tsp peppercorns, crushed
1 tsp unsalted butter
salt
Peel the bottom third of the asparagus and cut into 3 pieces each
In boiling water, blanch the broccoli, baby corn and asparagus separately for ½ a minute each and refresh in cold running water, then leave aside
Heat the olive oil in a saucepan. Add the cumin seeds and sauté for a couple of minutes
Add the broccoli, shiitake, baby corn, asparagus and red peppers (in that order). Sauté for a couple of minutes, then add the onion and spinach
Toss well and sprinkle with salt and crushed peppercorns
Finish with a teaspoon of unsalted butter, toss again and serve hot
Alfred Prasad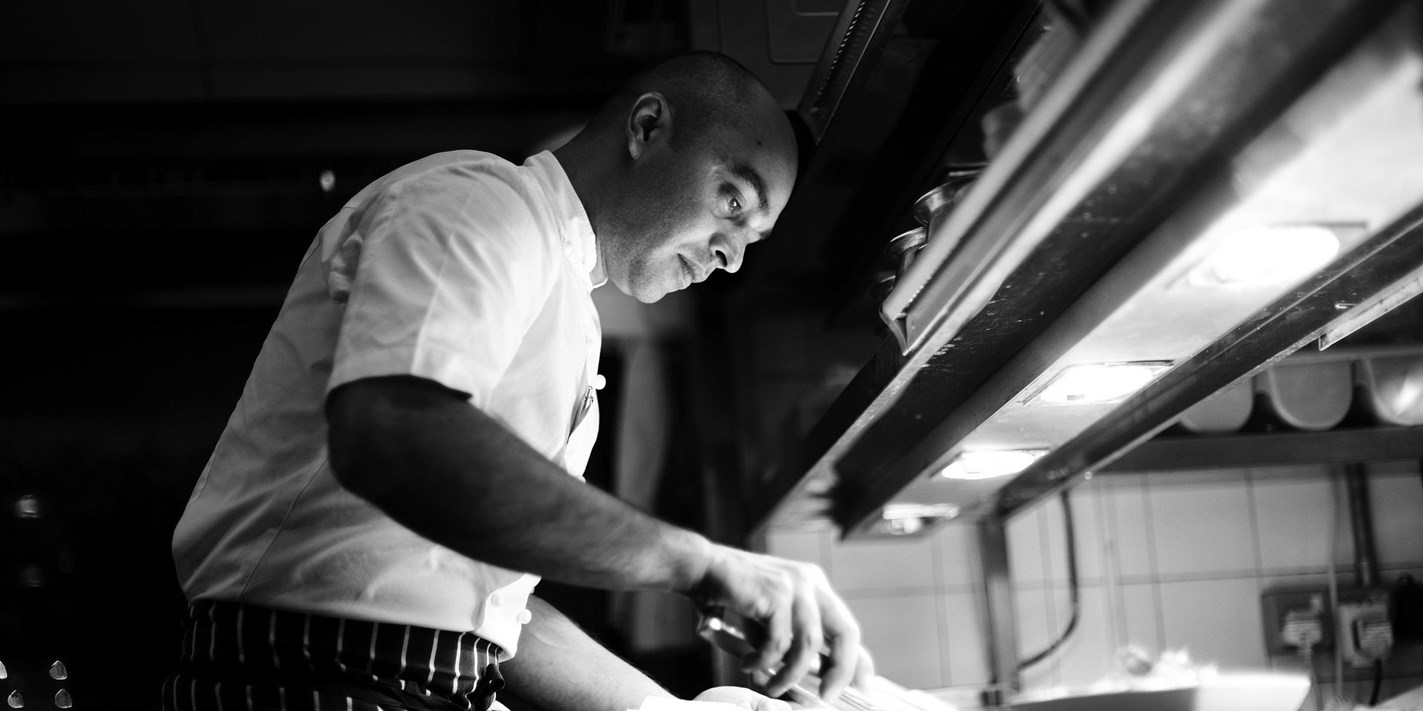 Alfred Prasad is credited with elevating the reputation of British Indian food with his delicate treatment of fresh, seasonal produce. Becoming the youngest Indian chef to receive a Michelin star at the age of 29, he retained this accolade at Tamarind for 12 years. He is now pursuing his own restaurant empire, which he hopes will showcase the variety, as well as the quality, of Indian food.We watch with great interest!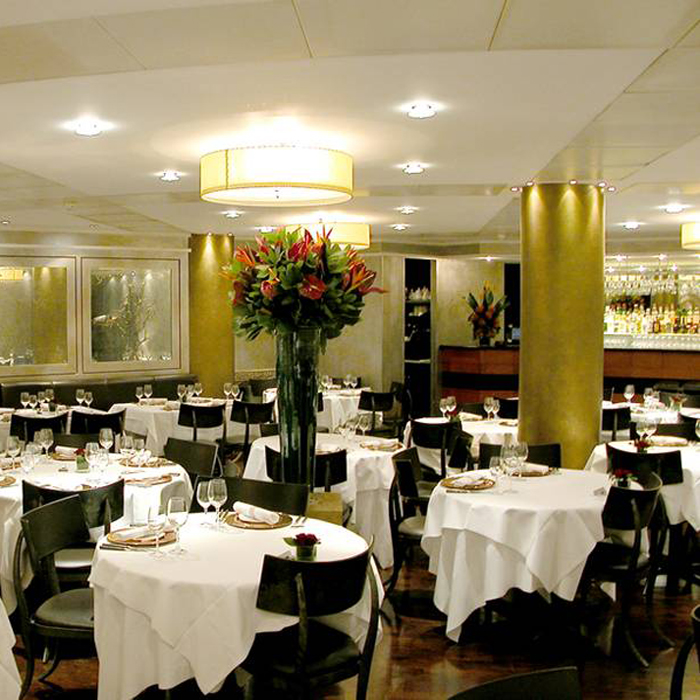 Club Offer at Tamarind of Mayfair
Member dines complimentary when dining with one or more guests for lunch Sunday to Friday. Click here to for more details or to book online.
Not a member? Why not treat yourself to a year of dining in luxury and enjoy this and other tantalizing offers – all for just £95.00 for 12 months. Find out more here.
Recipe originally appeared on Great British Chefs here