Chefs Recipe – Strawberry and Almond Tart by Russell Bateman of Colette's at The Grove
According to the media we are set this summer for a veritible strawberry glut due to the mixture of warm and wet weather we've been receiving.
This gorgeous free-form tart from chef Russell Bateman captures the taste of summer strawberries. He uses a traditional French shortcrust pastry known as pâte brisée to encase a sweet almond and strawberry filling.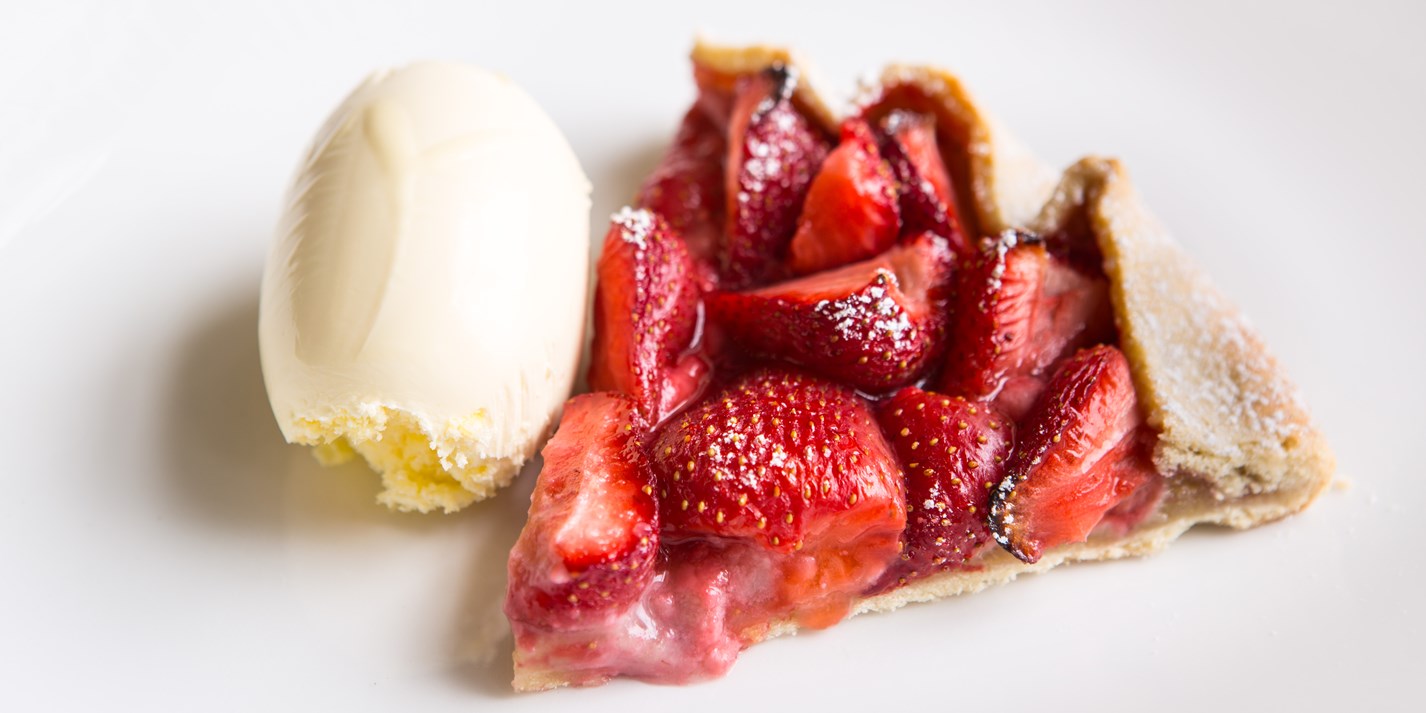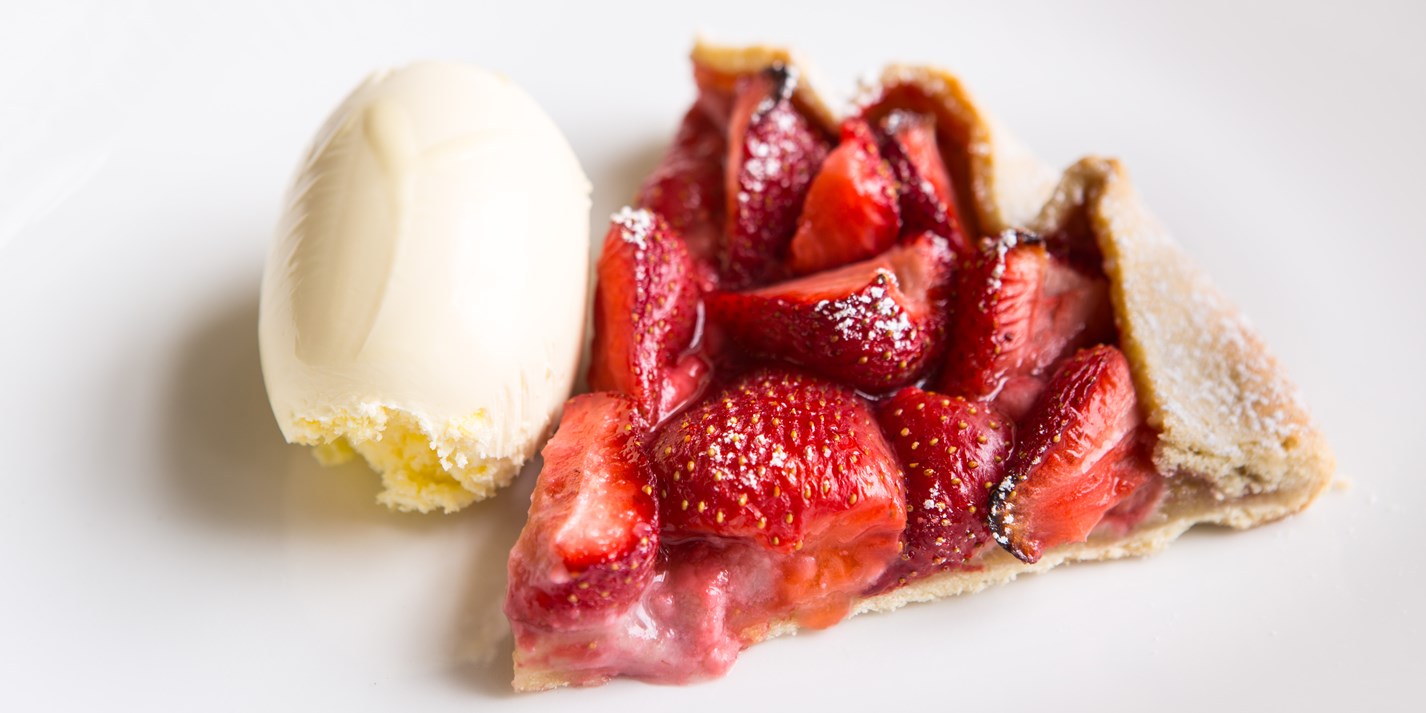 Ingredients
For Pâte brisée
250g of T45 flour
100g of butter
20g of sugar
1g of salt
50g of ice cold water
For Almond Paste
200g of ground almonds
90g of icing sugar
90g of caster sugar
1 tbsp of rum
1 egg
For Filling
2 punnets of strawberries, washed and halved
30g of flaked almonds
caster sugar, for dusting
icing sugar, to serve
Method
To make the pâte brisée, mix together the flour, butter, sugar and salt in a bowl to a fine breadcrumb consistency
Slowly add the iced water and mix until it comes together in a ball. Wrap in cling film and leave to rest in the fridge for an hour
After this time, remove the dough from the fridge and roll out thinly on tray lined with baking parchment (approximately 3mm thick) before returning to the fridge to rest again
Meanwhile, make the almond paste by mixing everything together in a mixer fitted with a paddle attachment, until incorporated as a fairly stiff paste
Wrap the paste in cling film and place in the fridge to rest for an hour. Remove and roll out to the same thickness as the pastry and return to the fridge again
Once both sheets are chilled, cut the pâte brisée into a rough circular shape using a sharp knife and discard the trimmings. Cut the almond paste into a similar circle, about 2cm smaller than the pastry
Dust the pâte brisée with caster sugar and turn over, so the sugared side is now on the bottom (still on the lined tray)
Place the almond circle over the centre of the pastry, leaving a 2cm rim. Cover with the halved strawberries and sprinkle over the flaked almonds
Fold the pastry edge over in towards the middle, crimping it together roughly to form an edge
Preheat the oven to 180°C/gas mark 4
Once the edge is sealed all the way around, bake in the oven for 30 minutes
Remove and allow to rest for 10 minutes before dusting with icing sugar and serving, perhaps with a quenelle of clotted cream or ice cream
Recipe first appeared on Great British Chefs here.
The Chef
Head Chef of The Grove, Russell Bateman, is a rising star in cuisine, claiming the title of the prestigious Crafts Guild of Chefs National Chef of the Year 2014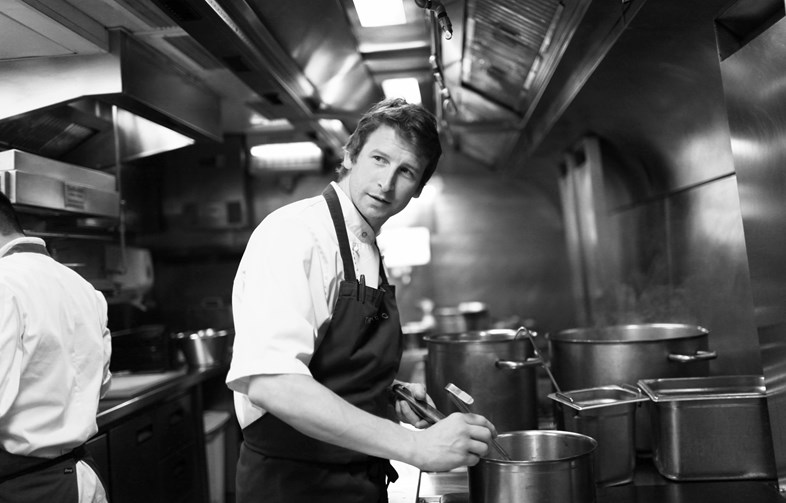 Prior to that, Russell worked in many Michelin star restaurants including Pétrus and Auberge de L'Eridan, Capital Hotel and Restaurant and Midsummer House. Russell has worked alongside many notable chefs, such as Gordon Ramsay, Marcus Wareing and Marc Veyrat, who have all helped him shape his own unique style.
Russell prides himself on using the freshest and best ingredients for his innovative dishes; he picks fruit and vegetables to use that evening in the Walled Garden. His style of food is cosmopolitan, embracing diverse food cultures. From a young age he was in touch with different ethnic groups that influenced his subtle use of spices and the way he mixes different flavours and textures.
The Restaurant – The Grove – Colette's Restaurant
Londons Country Estate, Chandlers Cross, Hertfordshire, WD3 4TG | http://www.thegrove.co.uk |01923 296010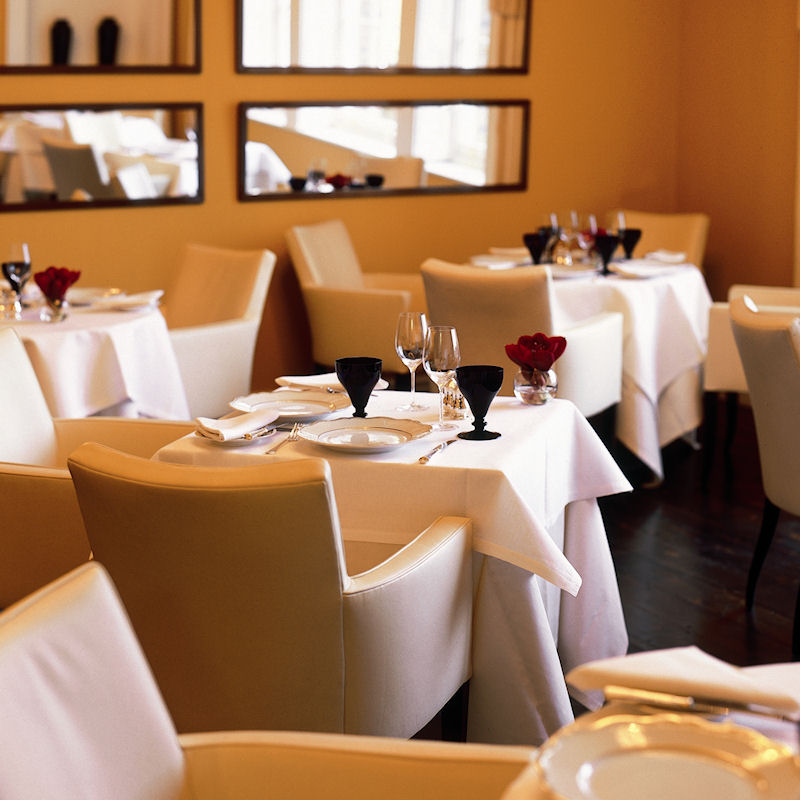 Set within the heart of The Grove's 18th Century Mansion, Colette's has been awarded 3 AA Rosettes and included in the 2014 Good Food Guide. The atmosphere is relaxed, and the menu delivers exact technique, flair and imagination. Colette's Wine List is of the highest quality, the majority come from family-run vineyards.
The Offer
Members dine complimentary when dining with one or more guests when having dinner Tuesday to Thursday. For more details click here.
Not a member? Why not treat yourself to a year of dining in luxury and enjoy these and other tantalizing offers – all for just £95.00 for 12 months. Find out more here.