Chef's Recipe: Grilled Mackerel with Hay Smoked Beetroot and Sunflower Seeds from The Unruly Pig – Nr. Woodbridge, Suffolk
This week we bring you a recipe from The Unruly Pig, a 16th Century Suffolk inn named as the 'Best Pub in Suffolk' and receiving rave reviews since opening.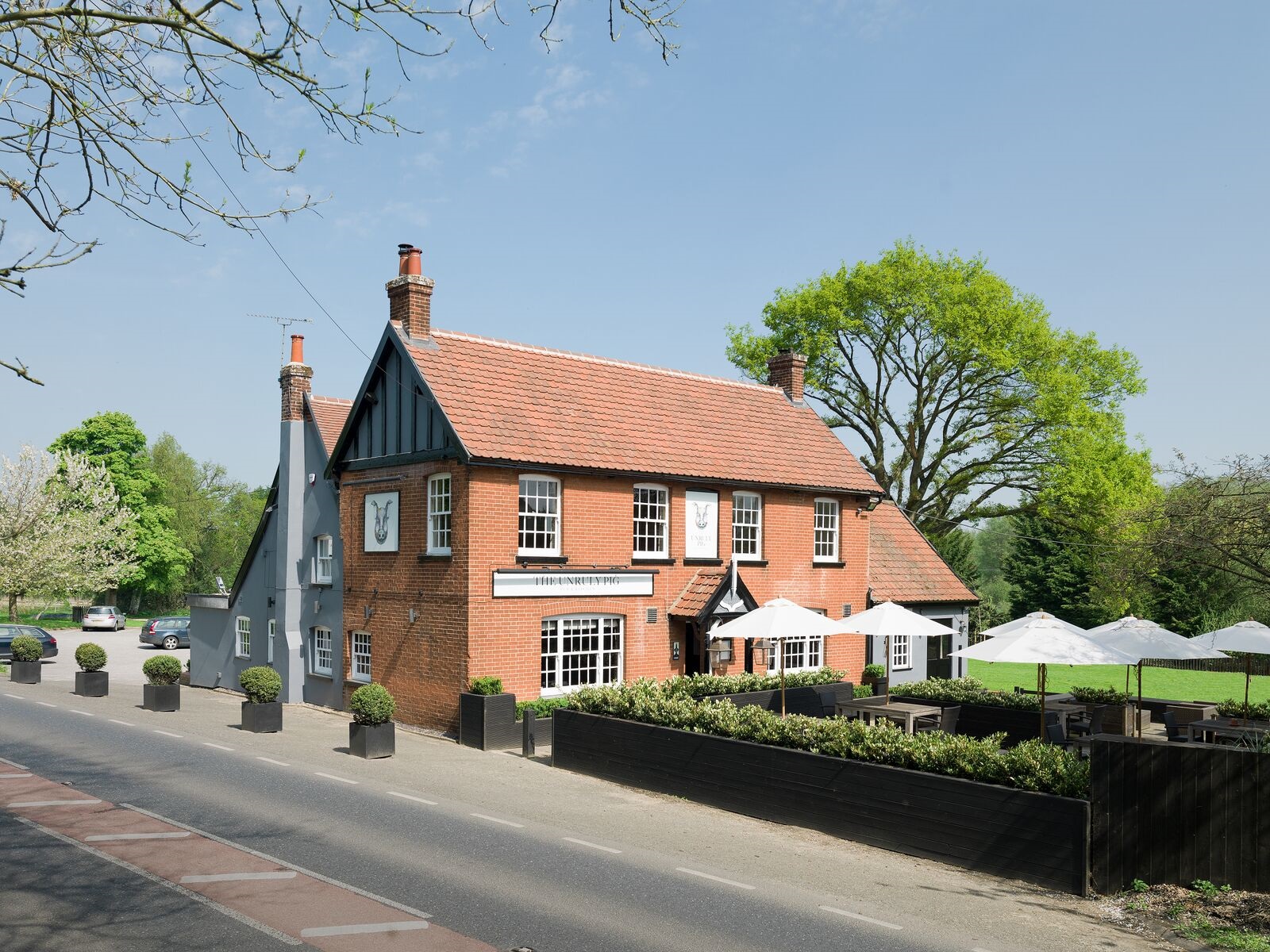 Head Chef Dave Wall, who has a classical training having worked at the likes of Bibendum and Gordon Ramsay (Claridges and The Boxwood Cafe) as well as Le Talbooth in Dedham, challenges the talented cooks amongst you to create Grilled Mackerel with Hay Smoked Beetroot and Sunflower Seeds.
Alternatively, you are invited to dine at The Unruly Pig as a Luxury Restaurant Club member and receive a 10% reduction from the total food bill when dining from the a la carte menu during February-April and October-November, – Simply download the free app here and see club details for The Unruly Pig here.
Recipe: Grilled Mackerel with Hay Smoked Beetroot & Sunflower Seeds
INGREDIENTS:
Serves 4
4 x whole mackerel (approx. 400g fish), gutted, cleaned and trimmed
320g sunflower seeds
150ml sunflower oil
3 large beetroot
2 baby beetroots
Good quality white wine vinegar
Approx. 15 fronds of chives finely snipped
1 shallot finely chopped
Quarter of lemon for juice
120g fresh goat's curd
A couple of handfuls of natural untreated hay (you could get this from a farm shop or even a pet shop!)
METHOD: 
Begin with the beetroot. First, blacken them- this can be done directly over charcoal on our Inka grill or you could do it on a BBQ or directly on a chargrill. Just put them straight on without oil so that they char and blacken.
Put the hay into an old thick-bottomed pot or roasting dish and set it on fire (be careful!), chuck the beetroots in and cover tightly with foil, then roast in the oven at 165°C for 45mins-1hour. Check that they're cooked by poking with the tip of a small knife- there should be little resistance. Scrape off the skins and allow to cool a bit before cutting into chunky wedges.
If possible use baby heritage beetroots for pickled beets but they will probably be hard to get hold of so you could use regular baby or young beets. Slice them razor thin- use a mandolin slicer but if you don't have one you could use a peeler. Stamp them into neat circles and place straight into the vinegar for at least an hour. It's crucial that you use decent vinegar here.
Cook the sunflower seeds in boiling slightly salted water for 5-6 minutes until they start to become tender but still retain a bite. Refresh under cold running water to cool down, drain well and then lay out on a tray to dry out a bit.
Heat the sunflower oil to 160°C and then fry off half the seeds for 30 seconds to go crispy. Use a slotted spoon to transfer to a tray or plate.
Briefly, sweat the shallot in a drop of oil, add the blanched sunflower seeds, warm through and then mix through the crispy seeds. Finish with the chives and a squeeze of lemon juice, and add salt if needed.
Grill or BBQ the mackerel until nice and crispy and just cooked in the middle, this depends on the heat of your grill and the size of your fish but it could be anything from 2-4 minutes each side. Check the resistance with your knife again as you did the beetroot.
Reheat the beets and serve, crumbling the goat's curd over the sunflower seeds.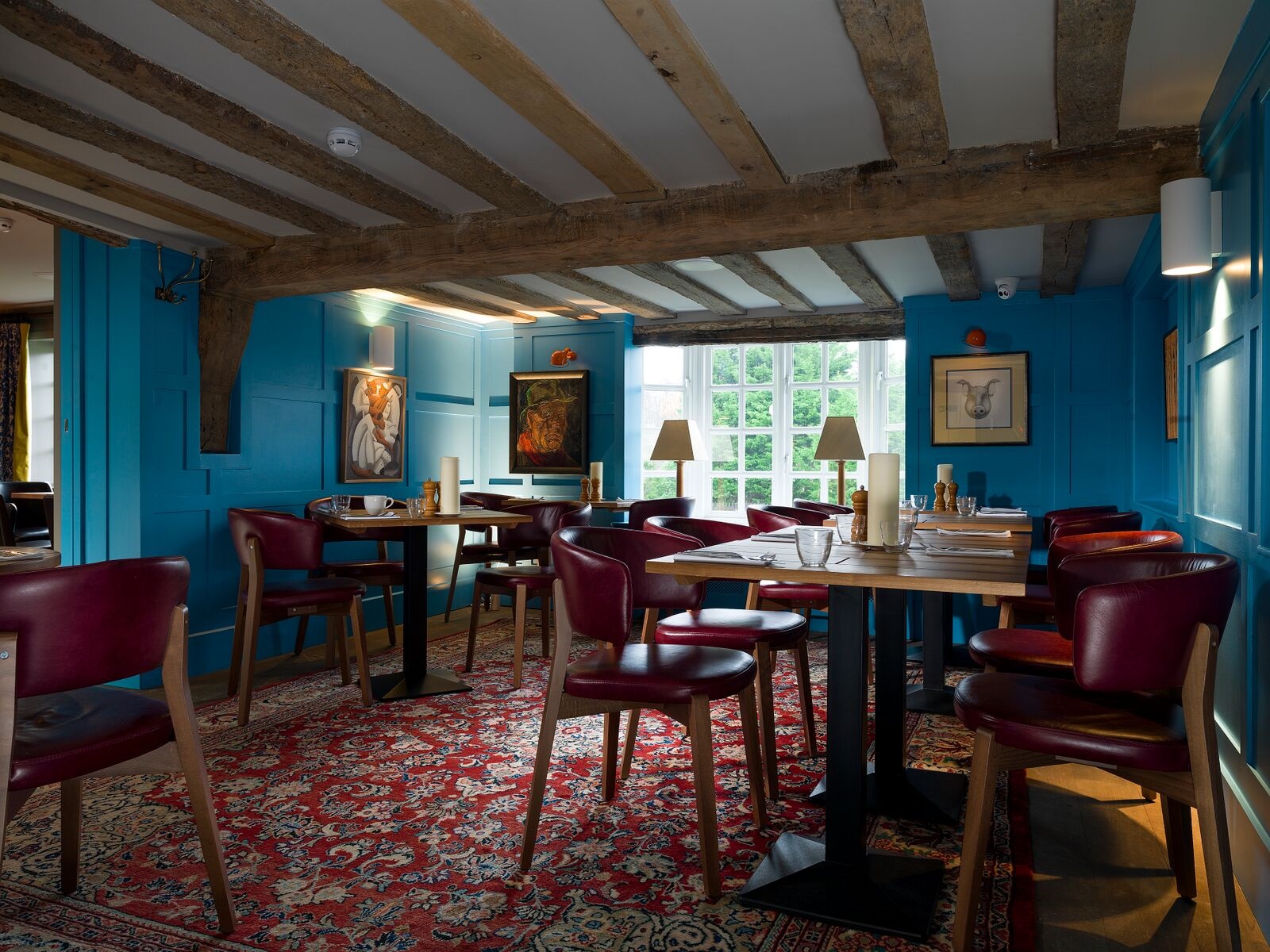 Telephone: 01394 460310
For more fine dining inspiration download the
LUXURY RESTAURANT GUIDE