Chefs Recipe: Chocolate, Passion Fruit and Coffee by Douglas Balish of The Tudor Room, Great Fosters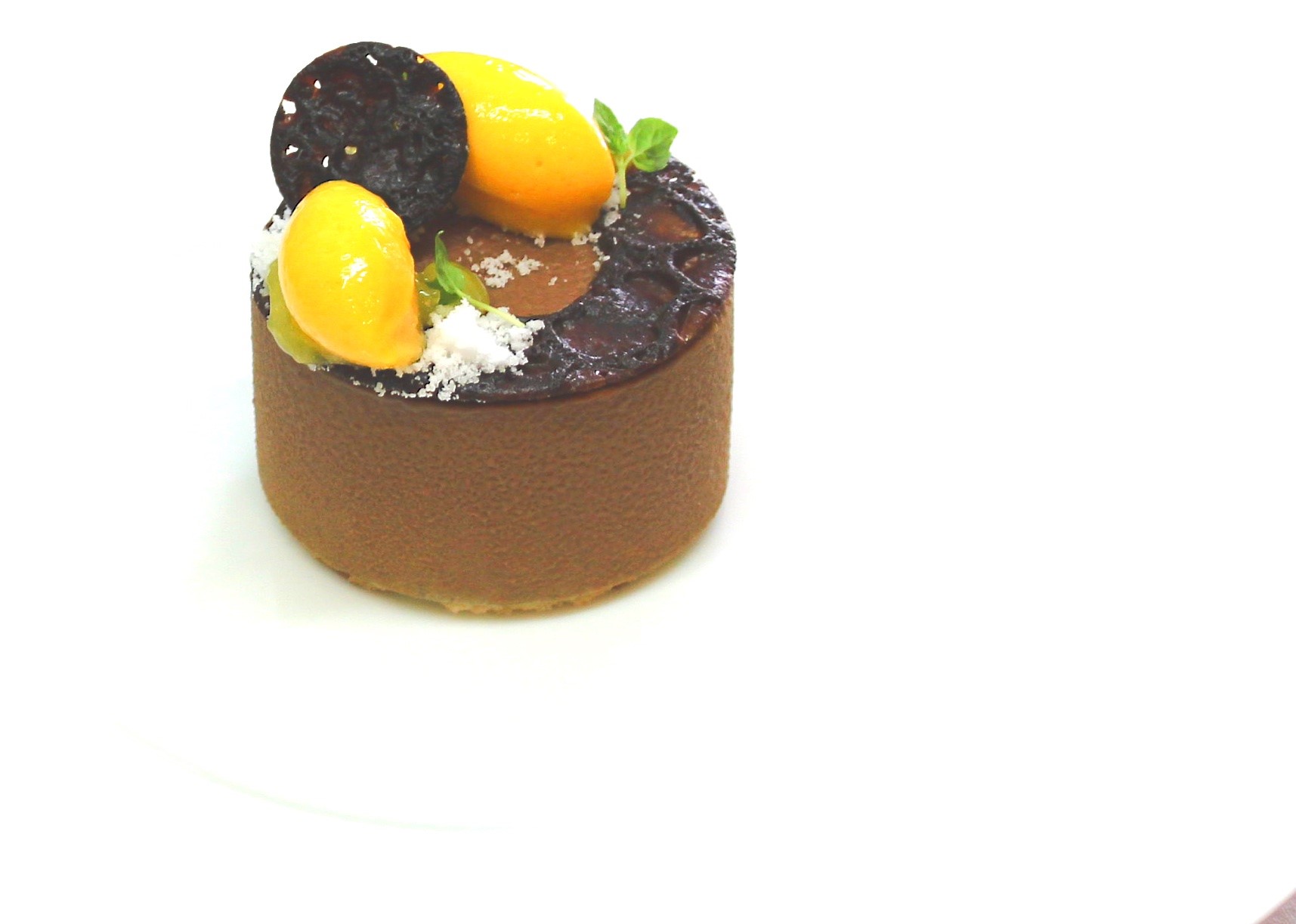 The rich punch of this coffee and chocolate pudding is offset by the tangy passion fruit – an award-winning lovely summer dessert!
Ingredients:
Coffee and chocolate sponge (bottom layer)
235g caster sugar
90g butter
230g beaten egg
65g cocoa powder
20g coffee granules
Passion fruit yogurt mix (2nd layer)
250g Greek yogurt
25g Yogurt powder
200ml milk
150ml whipping cream
3 gelatine leaves
110g caster sugar
65g passion fruit seeds and pulp
Passion fruit jelly (3rd layer)
150g passion fruit puree
100ml sugar syrup
2 gelatine leaves
Chocolate mousse (4th layer)
125g egg yolks
1 whole egg
75ml water
75g caster sugar
260g dark chocolate
500ml whipping cream (whipped)
Method:
Coffee and chocolate sponge (bottom layer)
Cream the sugar and butter in a mixing bowl and slowly add the eggs.
Fold in the cocoa powder and coffee granules.
Once mixed, spread onto a tray lined with greaseproof paper and bake at 180 C for 10 minutes.
Allow to cool.
Passion fruit yogurt mix (2nd layer)
Heat the milk, sugar and cream to 60 C, add the gelatine leaves and stir to dissolve.
Allow the mixture to cool to room temperature.
Combine the yogurt and yogurt powder with the passionfruit seeds.
Mix all the ingredients thoroughly.
Passion fruit jelly (3rd layer)
Warm the stock syrup in a pan.
Add the gelatine leaves and stir in the passion fruit purée.
Set aside to cool.
Chocolate mousse (4th layer)
Whisk the egg yolks and whole egg together until it creates ribbons.
Boil the water and sugar to 118 C.
Melt the chocolate to 35 C in a bowl over some simmering water or in the microwave.
Add the sugar syrup to the eggs and whisk for 2 minutes.
Add the melted chocolate to the mix and then fold in the whipped cream.
The Build:
You will need 8 x 7cm cooking rings.
Cut out a circle of sponge using one of the rings and place inside each of the 8 rings before placing them on a tray.
Warm the Passion fruit yogurt mix and divide between the 8 rings forming the second layer.
Cool in the fridge until set.
Warm the passion fruit jelly and pour on top of the yogurt layer and allow to cool.
Finally spoon in the chocolate mousse and smooth off the top with a palate knife or spatula.
Chill in the fridge until ready to serve.
Carefully remove the rings (with the aid of a blow torch, if available) and decorate with chocolate shavings. Serve with passion fruit sorbet.
The Chef: Douglas Balish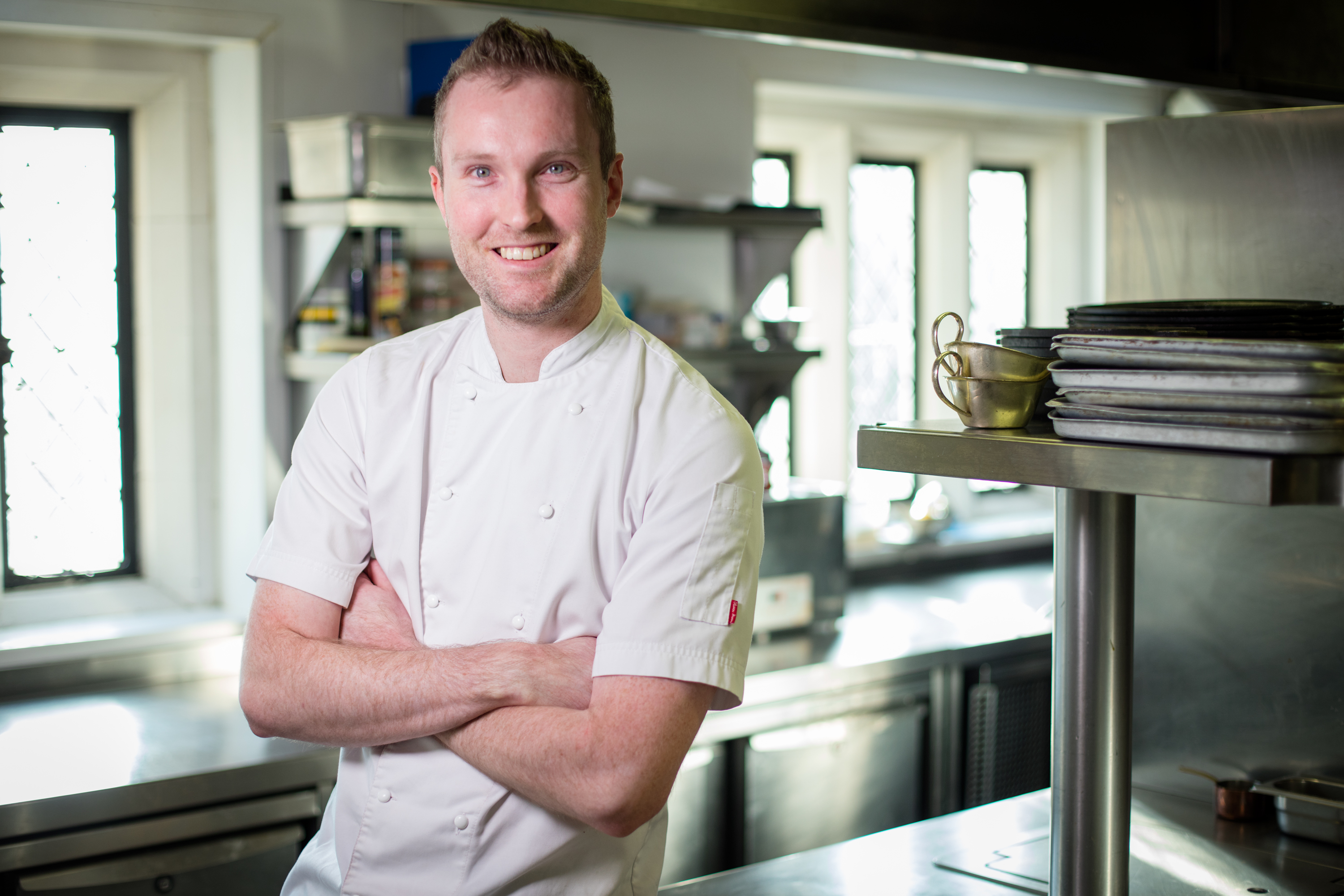 Head Chef of The Tudor Room at Great Fosters, Douglas Balish was born in Scotland and began his career in Ayrshire working part time in the kitchen of his local pub. Realising he didn't want to do anything other than cook, he ventured to Jersey to work at Bohemia, a Michelin starred restaurant, ranked in the top twenty UK best restaurants.
Four years later and keen to progress, his next position was at Whatley Manor which held 4 AA rosettes and 2 Michelin stars.  Ambition then led him to Sydney where he worked at Quay, ranked 48th best restaurant in the world for a year before returning to the UK to take up the much sought after position that he now holds.
The Restaurant: The Tudor Room at Great Fosters, Stroude Road, Nr Virginia Water, Egham, Surrey, TW20 9UR | 01784 433822 | www.greatfosters.co.uk
The Tudor Room at Great Fosters is a lavishly decorated, sophisticated dining room with the intimacy of only 24 covers. Set within an historic, Grade one listed building which has been sympathetically converted to a luxury hotel, the service is attentive, yet unobtrusive.  A showcase for Dougie's inspiration and aspirations, his style is classic but with a modern twist and his love of fresh, seasonal ingredients, sourced locally where possible shines through in the dishes he creates.
The Club Offer: Members receive 10% reduction from the total food and beverage bill when having lunch Thursday and Friday and dinner Wednesday to Saturday. Click here for more details.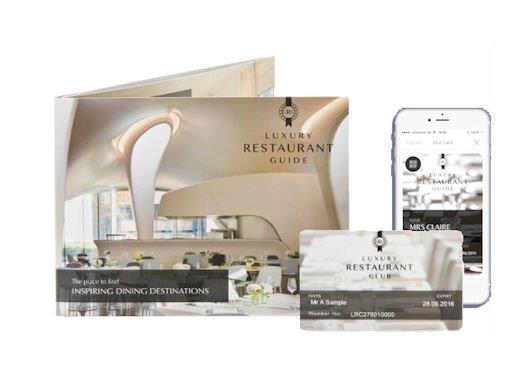 Not a member? Why not treat yourself to a year of dining in luxury and enjoy tantalizing offers – all for just £95.00 for 12 months. Find out more here.