Chefs Recipe: Carpaccio of hand dived scallops with truffle vinaigrette by William Drabble
This week's recipe is provided by Michelin-starred chef William Drabble from St. James's Hotel & Club, London. William has created his own inimitable style of menu, influenced by classic French cuisine, using the best British ingredients and taking inspiration from the seasons. Of course, like any great chef, William has his signature dishes, poached native lobster tail with cauliflower purée and lobster butter sauce springs to mind, but his continuing love of good food ensures that each dish he creates is as exquisite as the next. This delicious dish has been created for you to try at home.
Alternatively, would you like to dine at Seven Park Place by William Drabble? You are invited to do so with The Luxury Restaurant Club.  Join to enjoy a 10% reduction on your total bill.
Recipe
INGREDIENTS:
Serves 4
12 very fresh hand-dived scallops (must still be alive in the shell)
4 Jerusalem artichokes
1tbs white wine vinegar
1tbs egg yolk
1tbs white truffle oil
8tbs vegetable oil
Squeeze of lemon juice
12 thin chive batons
Salad mâche leaves
Sliced truffle (preferably white, in season Nov-Dec)
Take the scallops from their shells: check for freshness. Remove and discard all matter surrounding the white flesh. Wash the scallops in iced water, place on a clean tray, and freeze for 24 hours to kill any possible parasites. Defrost the scallops in the fridge and use the same day.
Peel the Jerusalem artichokes and slice into rounds of about 3mm thick. Place into a pan with just enough water to cover, add some salt, bring to the boil quickly and refresh in iced water. The artichokes need to retain a little crunch to give the dish texture.
To make the dressing whisk the egg yolk, vinegar and a tablespoon of water in a bowl, with a pinch of salt and some ground black pepper. Gradually whisk in the oils until it emulsifies like a light mayonnaise. Taste and season with a little lemon juice and more salt and pepper if needed.
To assemble the dish slice the scallops about 2mm thick and lay them neatly out onto a plate. Season with a little salt and lemon juice. Lightly pour a little of the truffle dressing over the scallops, rubbing gently over them in a very thin coating with the back of a spoon. Sprinkle the blanched Jerusalem artichoke over the scallops with a few small chive batons. Finish off with a few salad mâche leaves, and if in season grate white truffle over the top.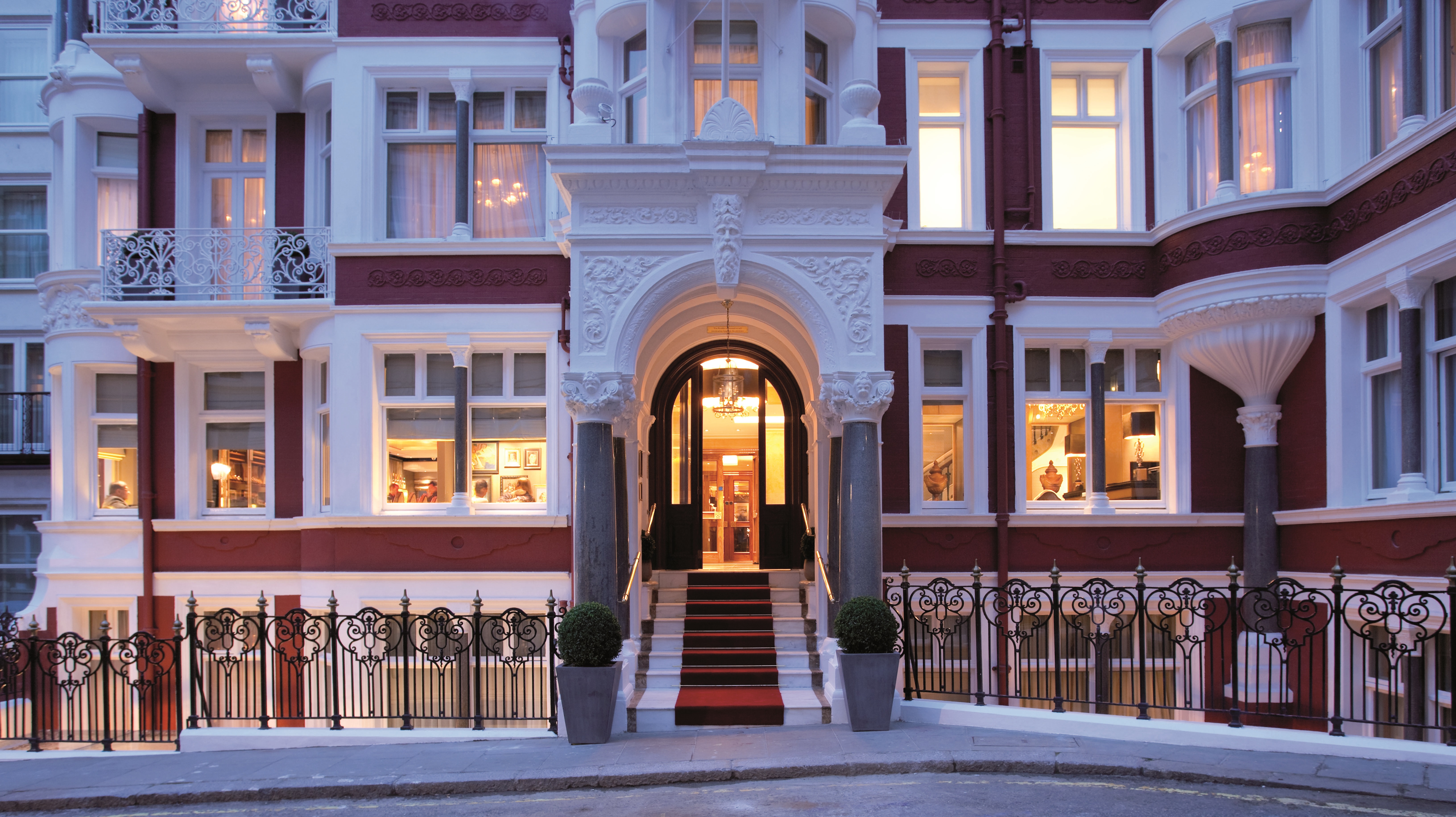 For more dining inspiration download the
LUXURY RESTAURANT GUIDE