Watts Happening – Passion & Revival of a local pub, by Dave Watts
The new frontier of country dining is alive and kicking as fêted chefs from top-flight restaurants open remote destination eateries, either by buying, renting or leasing former drinking pubs. Usually they have backers, but we follow one pioneering young chef, Dave Watts (39), who's put it all on the line to re-launch The Crown Inn, Upton, in a small hamlet in Hampshire.
Dave spent just under eight years at Raymond Blanc's Le Manoir aux Quat'Saisons, sharpening his skills and learning the rigours and rewards of kitchen management from the master himself. Then from being Senior Sous at Le Manoir, he was more than ready for a Head Chef role when approached to take over the kitchen of Wales' Hurst House in 2009. From there, on to Cotswold House in 2011, before moving on to The Star Inn pub in late 2012, and then Coworth Park, part of the Dorchester Collection, from 2014. With the accolade of Good Food Guide's Chef to Watch in 2013.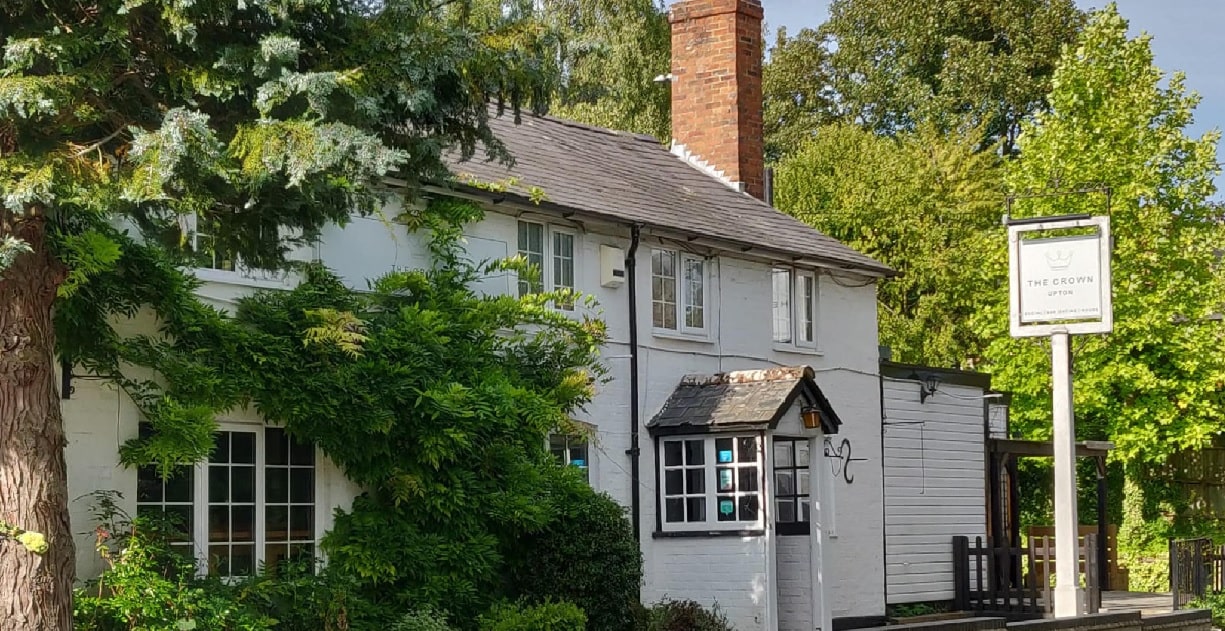 So Dave, this is a brave move but the pub looks great. How did you come across it and why this location?
I went to school in Andover, so it's my local patch, and I'd been thinking about my next venture. When my Mum found The Crown Inn, while searching online back in March, I went to have a look and made an offer in April. I knew it was perfect and just went for it.
So it all happened quite quickly then. How long was the Crown Upton in the planning?
To me it has felt slow to get going, especially to start. I could see the potential, and knew immediately what I wanted to do with the property. I was however, a little blind to the areas that needed extra work and attention – much like any older property.
Did you need backers / how much have you needed to spend ?
Thankfully no backers needed. It's been exhausting but really helps having good support from family and friends. I've spent £90,000  purely on renovations of this so far.
How much have you been involved in the renovations?
I've been involved in it all – everything. I did up a house before, so thankfully have picked up all sorts of useful skills. However, I also have a lot of good friends with really useful skills. I think the only thing I would do differently is to give myself more leave time (said with a chuckle).
What are your immediate plans for the Crown Upton?
I really want to keep it as the village local – bring back a village pub feel, and keep it accessible for drink and food, yet with a really good ethical story behind both food and liquor. And where possible from Hampshire.  My intention is to be the Chef Landlord, and Tim O'Shea, who I worked with at Hurst House in Wales, has joined me here to take over in the kitchen.
We also have an old building or barn which we want to convert into a private dining/function space. Think we're going to call in the Cwtch (meaning a cuddle or a hug) as it has a really warm, welcoming feeling. Diners will be able to see and interact not only with their fellow diners but also the chefs. It has a wonderful old log burning stove at the end of the room which will create a great atmosphere, as well as the lovely smells of bread and other elements of the dining experience. It's going to give that extra level of wow and engagement that diners wouldn't get in the dining room.
Whatever we do here though, needs to be fun. I want to be going that extra step, but keeping happy and smiling.  I cook because because I love it, it's not just my vocation it's my hobby, and I like creating happy memories. My food is simply cooked, letting ingredients sing their tune – again, the wow factor.
And your mid and long term plans?
Mid-term I'd like to develop the garden for outside dining and have a greenhouse and garden area for growing our own produce.
Long-term, well, currently we are all pretty much living onsite, but I can see in three to five years that the upstairs will be gutted, creating five boutique and individual bedrooms. Also, thoughts of a cottage at the bottom of the garden.
With success here, I will keep an eye out for similar opportunities elsewhere, and help set up my staff to run for themselves, if they are interested.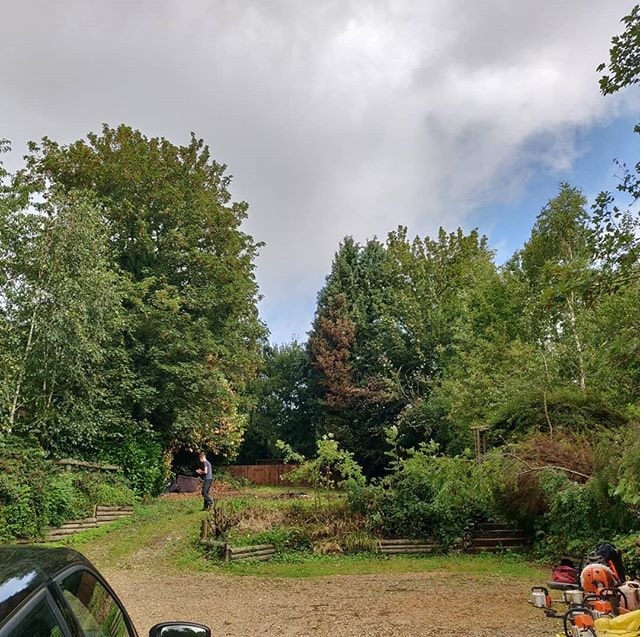 You are in soft launch now, but when is the official opening?
Yes, soft launch was the 4th September, but official launch is the 18th September 2019 – so right in the midst of it now for a two week soft launch period.
Obviously the restaurant and pub are paramount, but what do you consider most important ? 
It is important to me that people enjoy and are happy – not just visitors, but also staff. I want to empower staff to bring in their own ideas, and develop them for their future.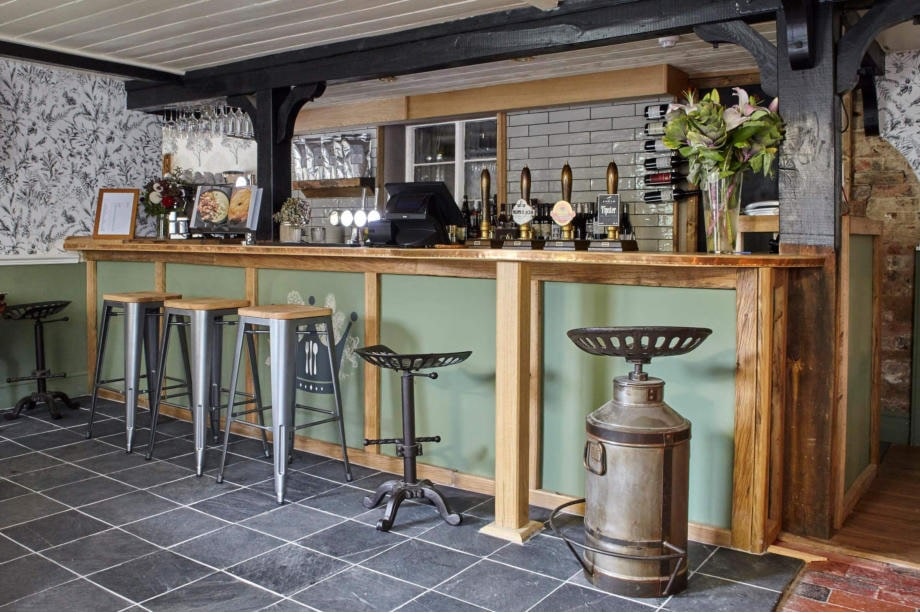 What's you food sourcing policy?
I'd like all our produce to come from local butcher, farmers and producers, and when the greenhouse and three rows of vegetable garden are developed, onsite provision as well.
You've worked in some very high- tech, expensive kitchens, will this be a little different? 
It will be a lot different. I haven't bought lots of expensive equipment, so it's all about back to basics and really letting the food do the talking.
Have you heard from Raymond Blanc?
Raymond said congratulations and well done, and to contact him if I need anything – he is so supportive, caring and encouraging – as is Gary Jones (Executive Head Chef at Belmond Le Manoir aux Quat'Saisons).
Will you be trying to go for awards yourself?
No real thoughts here, at the moment I just want to make people happy and earn a bit of money.
And let's finish on the dishes, what's your food style for The Crown Inn?
Well somewhat unsurprisingly, given so long at Le Manoir, the food will be technically exquisite with British and French ingredients – like foie gras, turbot and sirloin steak. Expect both a classic pub menu, locally sourced, and cooked in a special way, and your fine dining elements with our restaurant.
With the fine dining I will also be adding my own influences with Japanese flavours too, such as Smoked eel, roasted beetroot, horseradish and oat and Lemon sole with pearl barley and lemon. I would best describe the food as "rustic neat" – which wonderfully encapsulates a style influenced by my time with Raymond Blanc and with my Grandmother as a child.
The menus are still in development for the official launch date, but on the classic pub menu will be The Burger, Local Ham, Egg and Chips, Ploughmans, Twice Baked Tamworth Cheese Souffle. It will be an a la carte menu with three choices for starter, four for main and three for dessert but this will grow. All menus will evolve daily, pending which produce is brought in each day.  Then in the near future, in the barn we will have tasting menus and wine pairings.
The current soft launch dinner menu: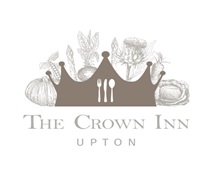 To Start
Chicken terrine, pickled radish and turnips, rapeseed mayonnaise £8
Cured and charred mackerel, cucumber, dill; avocado £7.50
Wild mushroom risotto, aged parmesan; tarragon cream £8.50
Violet artichoke, courgette and broad bean lasagne; parsley oil £7.50
Pea and ham soup, croutons; crème fraiche £7.50
The Middle
Roasted gnocchi, ewe's cheese and broccoli; green olive tapenade £16
Roasted halibut hispi cabbage; furikake, cockle and buttermilk sauce £19
Rib-eye steak, hand cut chips, bearnaise sauce and roasted shallot; watercress £22.50
Pork chop, mashed potatoes, baked apple and cider jus £18.50
Roasted cauliflower, hen of the wood's mushrooms, toasted hazelnuts and herb oil £16
Sides @ 4
Bobby beans and garlic butter | Star anise braised carrots; chives | New potatoes capers and anchovies
Something to finish
Sticky toffee pudding, salted caramel sauce, clotted cream £7
Vanilla crème brulee £7
Chocolate delice; malt sabayon, honeycomb £7.50
Coconut parfait, white chocolate and miso £6.50
Selection of three cheeses with fig and port membrillo, toasted walnut bread and oat cakes £12.50
…………………………
All our food is prepared in an environment that contains nuts and other allergens. If you have any specific dietary requirements or questions, please ask a member of our team
We invite you to dine at The Crown Inn, Upton with the Luxury Restaurant Club to enjoy 20% off your total food bill. Download the free Luxury Restaurant Guide app here and follow steps to join the club and enjoy access to exclusive privileges at over 500 of the UK's leading and most exciting restaurants.
Other example dishes by Dave Watts: