Ultimate Dining Experiences: where to go for one-of-a-kind epicurean adventure
We have often been asked to help with ideas for the ultimate dining experience. Whilst for most of us going to a Michelin-starred restaurant will always be a special occasion, it is not necessarily as unique, or private as some people might want. With a bit of imagination, however, and if you know who to go to, there really are some incredible experiences out there.
One such person to go to is Kirstin Stanley Hughes, who is the secret I've been trying to discover, and it was only recently a friend sent me in her direction. She represents a significant number of some of the best Michelin-starred chefs in the UK and abroad and has been on every celebrity  or their agent's Little Black Book for a good few years now. We spoke to her to find out what she considers defines the ultimate dining experience.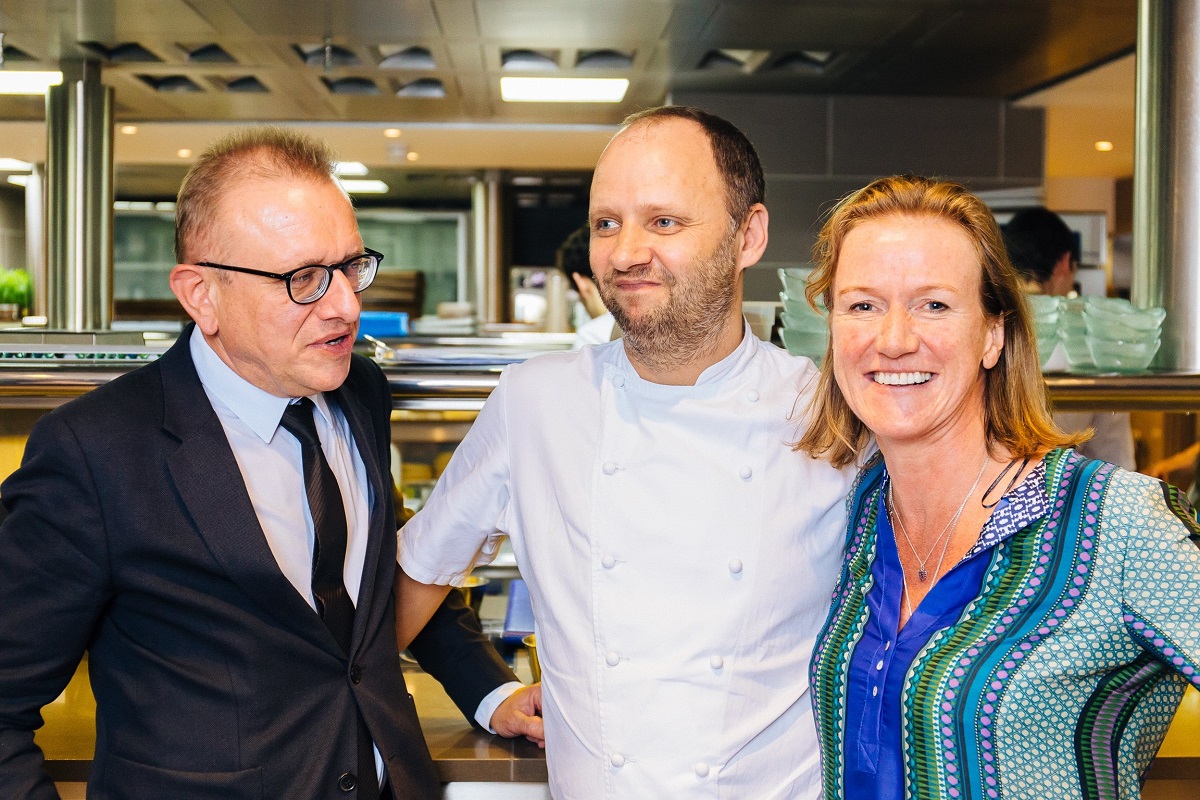 "Whilst I really enjoy going to eat in a Michelin-starred restaurant, were it a special occasion or birthday, the best gift for some  would be quite simply something that is "different" – unique and personal that they would remember forever. We are all very different in our tastes and desires – one man's meat is another man's poison. If you were to ask me what my own personal ultimate dining experience is, I'd say it is when I meet up one morning with one of my chefs at a local farmers' market, or at the markets in Paris or Barcelona, to pick and choose the freshest produce, take it back to the kitchen and the two of us  would cook and laugh all the way through to dinner which we would share with friends and family.
That might not suit everybody of course  – a celebrity might ask me to fly one of my chefs to his yacht in the Med because for him privacy is a huge factor in what he considers to be part of an ultimate dining experience – but for me, doing the market and cooking all day with my chefs is heaven.  It might seem funny but for many of our clients, rubbing shoulders and chatting away as they cook – and sometimes cleaning the pots! – alongside one of my chefs is more of a memorable type of experience than sitting in a fashionable restaurant, no matter how lovely the surroundings or the food. We can offer all kinds of different experiences but this is one that seems to resonate. There is nothing wrong with the "packages" which some chefs or event companies offer as it helps give people ideas, but what I do is uniquely created for the client.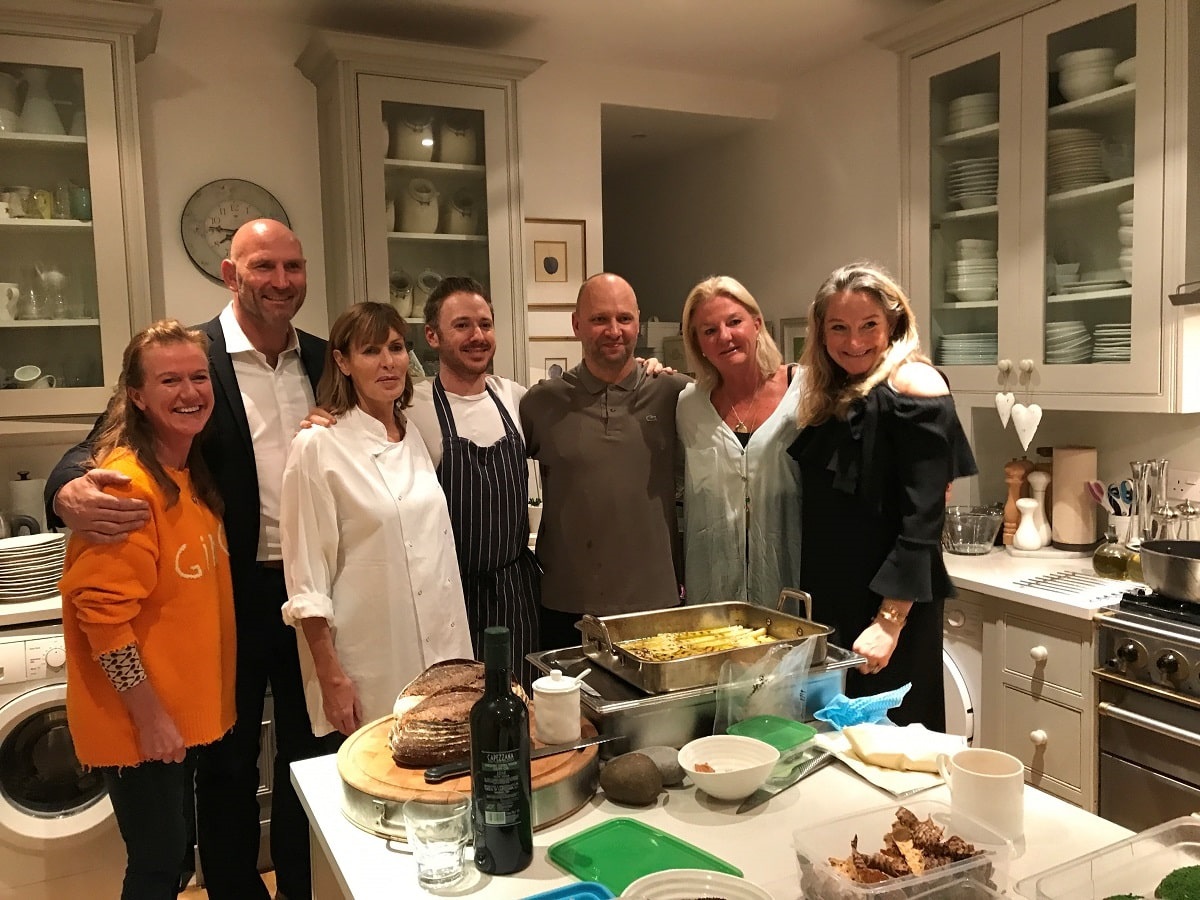 I hate to be thought of as an agency, as it sounds so corporate and perhaps also a bit impersonal – and I hope I'm the opposite of that. Of course I manage large corporate parties, product launches too  – I was Event Manager at Moet Hennessy, part of LVMH, for many years so well practised in the art!  But my preference and what I get the greatest joy and fun from is creating highly personal events which I know my clients will never forget. You probably think I sound a bit cliched but creating the memory itself  – and this can be anywhere – on a yacht, in a kitchen, having a lesson in pastry-making with one of the world's more lauded pastry chefs, or a trip to the market and then a masterclass with a group of friends – is what I think encapsulates the ultimate dining experience".
And the chefs she represents? It reads like a Who's Who of the Chef world. Phil Howard, Clare Smyth, Ollie Dabbous, Skye Gyngell, Brett Graham, Simon Rogan, Eric Chavot, Atul Kochhar, Theo Randall, Claude Bosi, Mark Edwards, Shaun Hill, John Campbell, James Close, Jason Atherton – and  abroad… David Thompson, Shane Osborn, Peter Gilmore, Mauro Colagreco, Greg Malouf, Wylie Dufresne  – all iconic chefs who between them cover a huge spectrum of different food cultures from all over the world. She also nurtures three younger chefs who she knows will one day be Michelin-starred too.
Twitter – @KSHmanagement
Instagram @KSHmanagement
We also spoke with Lydia Shevell, Business Director to 2* Michelin Chef Raymond Blanc OBE – Chef Patron of the legendary Belmond Le Manoir aux Quat'Saisons in Oxfordshire. Lydia told us more about Raymond's bespoke events business – Raymond Blanc Events – who curate unparalleled dining experiences across the world. Raymond and his own personal team set up and handle absolutely every detail for a tip-top event. From intimate dinner parties in your home to large scale brand events at fantastic venues anywhere in the world. The approach is completely bespoke, and in many cases you actually get to sit down with Raymond to discuss your event, your vision and ambitions, your preferences… basically every minutiae of every detail. This is something Raymond absolutely loves. In short, creating unparalleled dining experiences curated to the client's every wish.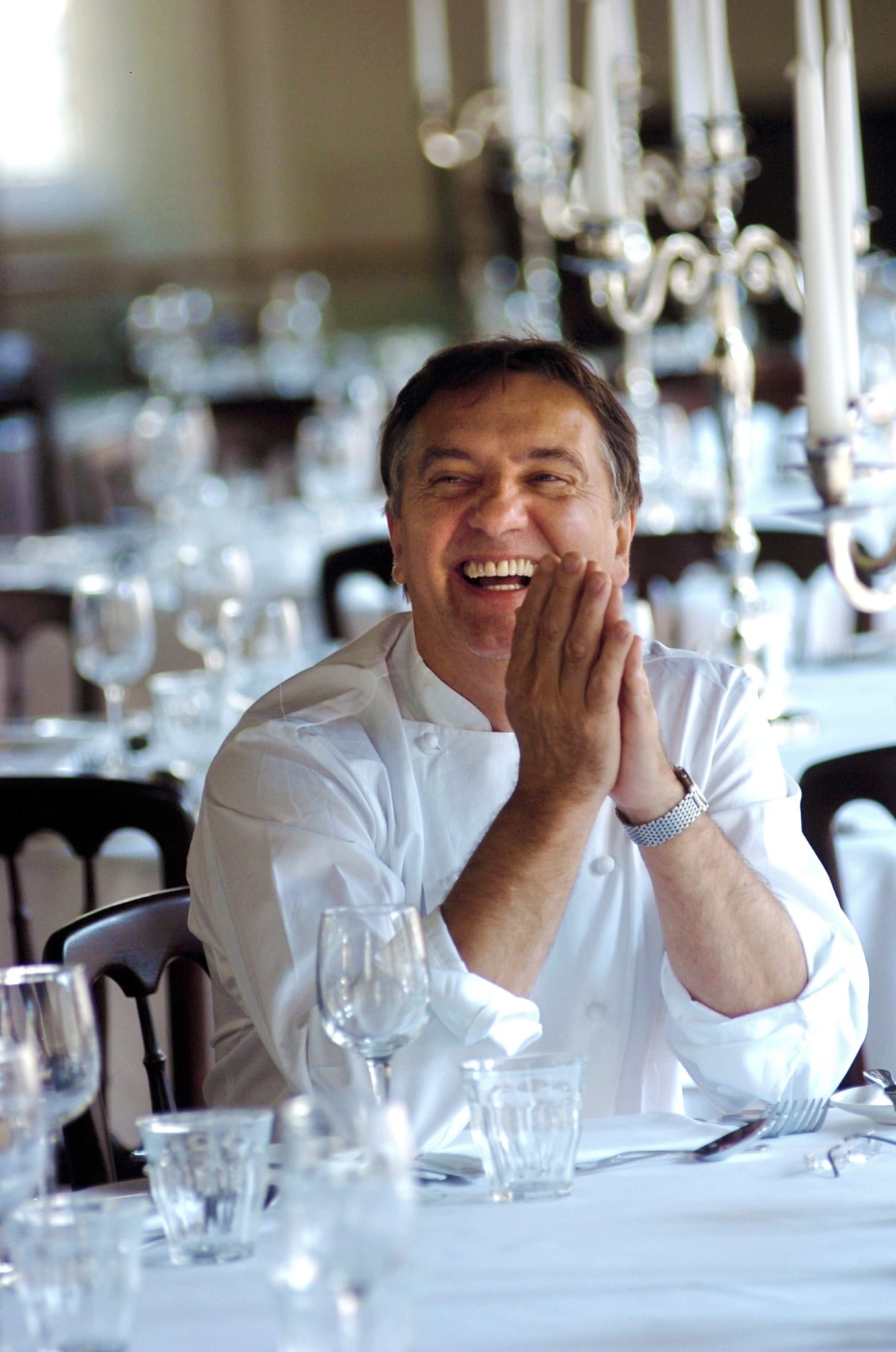 Raymond Blanc Events cater for both bespoke private events as well as corporate or branded events of any type. Whether for ten people or for hundreds or thousands. And let's not forget the added WOW factor of having Raymond Blanc himself cooking in the kitchen. Whether it be London, Cannes, Singapore… or weddings, birthdays, brand launches, or Christmas parties – they've done so many great and varied events with food at their core.
This is food that is truly designed to be the life and soul of the party.
Twitter @raymond_blanc
Instagram @raymondblanc 
Alternatively, we have also sourced some great 'off-the-peg' gourmet packages available to book online:
Roux at Inverlochy Castle, Fort William, Scotland PH33 6SN
Priced from £1,250 to £1, 950 per couple
Legendary Chef Albert Roux OBE KFO is hosting a very special Culinary Weekend at Inverlochy Castle Hotel, one of Europe's best luxury castle hotels, in November 2018.
The two night residential package includes the following:
Friday 9th November 2018
Arrive Friday afternoon and relax in Drawing Room or Great Hall enjoying the ambiance of the Castle. In the evening, there will be an informal three-course French Country Style Menu served with wines included.
Saturday 10th November 2018
In the morning, after breakfast join Albert Roux for question time at 11am with other guests. Later enjoy Champagne Afternoon Tea and finish the day with a formal five-course Gala Dinner with wines included.
***
Vivek Singh at The Cinnamon Club, Great Smith St, Westminster, London SW1P 3BU
Priced from £225 per person
Saturday 17th November 2018
Try a Game Special Cookery School with one of the country's highest rated Indian Chefs, Vivek Singh.
The day begins with a welcome drink, then guests start their experience with an exclusive 'behind the scenes' tour of Vivek Singh's working kitchen. The Game Masterclass teaches participants how to use traditional and modern Indian cooking methods to make a range of dishes inspired by India's centuries-old hunting traditions, with dishes such as chargrilled partridge with peanuts and dried mango, and green spiced pheasant with kedgeree. A three-course lunch, showcasing some of the dishes explored in the class and with paired wines, finishes the day perfectly. Then, to take home, a goodie bag comes complete with a signed cookery book, herbs and spices and detailed recipes.
_______________
Tessa Shreeve
Managing Director, Luxury Restaurant Guide
______________
Download the Luxury Restaurant Guide FREE restaurant finder app here