Q&A's with Three Generations of Roux on their Love of Scotland
It's been a long love affair with Scotland for the family Roux, resulting in three generations of the famous cooking dynasty now gamefully overseeing seven restaurants north of the border. Albert Roux, the patriarch, became intrinsically involved in 2005 when asked to consult for the ICMI Collection on their growing Scottish luxury boutique hotels portfolio; in particular for Inverlochy Castle, and developing it into Scotland's finest luxury hotel and restaurant.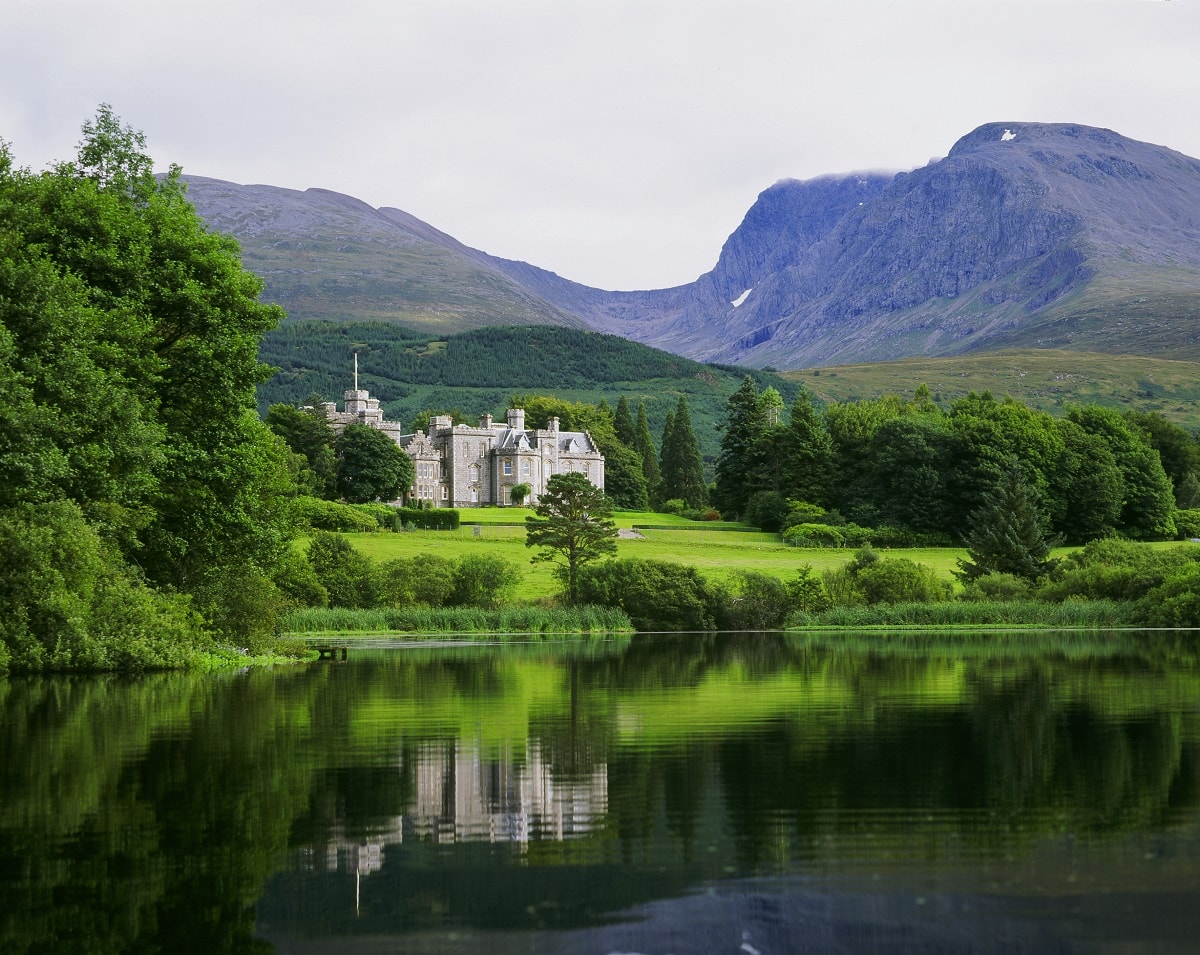 More restaurants quickly flourished from the prestigious partnership, with four 'Chez Roux' operating restaurants at Cromlix, Inver Lodge, Greywalls and  Rocpool Reserve, as well as two 'Albert & Michel Roux Jr. Restaurants', overseen by the legendary French chef Albert Roux, son Michel Roux Jr. and now Emily, Michel's daughter, at Crossbasket Castle as well Inverlochy Castle.
Lest we forget, Albert Roux has been responsible for training and inspiring some of the greatest chefs in the world today – including Pierre Koffman, Marco Pierre White, Gordon Ramsay and Marcus Wareing to name a few, and that his restaurant Le Gavroche was the first ever UK restaurant to attain one Michelin star, two Michelin stars and then three in the UK. With this in mind, the Roux family influence is set to be remembered for years to come in Scotland as ICMI restaurants train up the next generation of talent and memorable dining experiences.
We ask seven quick-fire questions to the father, son and granddaughter – Albert, Michel Jr. and Emily, on their love and plans for Scotland:
Q&A's
Q: Do you remember your first visit to Scotland?
A: (Albert)  I certainly do, even though it was some 50 years ago. I was with my wife and two children and the dog. After a long drive to Inverness we arrived and looked for accommodation. It was around 9:00pm and we finished up in a guest house and were really taken aback by the welcome and kindness of the people we stayed with for a couple of days. I can only say it was love at first sight.
A: (Michel Jr.)  I have been as a child for a family holiday but don't remember it as I was probably only 6 or 7 at the time. My first real visit was about 15 years ago to help Brian Maule (ex head chef at Le Gavroche) set up his restaurant in Glasgow.
A: (Emily)  Yes, 23 years ago, I was attending a wedding near Glasgow. I remember kilts and lots of dancing (although I was only 5 years old)!
᷈
Q: How often do you get to go/ or spend time in Scotland these days?
A: (Albert)  I am in Scotland on a monthly basis. I have restaurants here, and I like to be as involved as I can.
A: (Michel Jr.)  I visit at least 6 times per year. Very excited to be going to the Highland Games as a guest of Albert Bartlett.
A: (Emily)  Around 4 times a year.
᷈
Q: Do you have a home here?
A: (Albert)  Yes, 6 hotels!
A: (Michel Jr.)  Sadly, I don't but if I did it would be on the west coast.
A: (Emily)  Sadly, no.
᷈
Q: What's your favourite place in Scotland?
A: (Albert)  The Highlands.
A: (Michel Jr.)  I love the coast but also the wonderful charm and diversity of both Glasgow and Edinburgh.
A: (Emily)  Alladale Wilderness Reserve. I spent a long weekend with my family there and enjoyed every single minute. Superb hikes and mountain biking.
᷈
Q: How does Scottish produce influence your cooking styles?
A: (Albert)  I would say that 75% of the food we serve is Scottish produce.  It is a real paradise for chefs.
A: (Michel Jr.)  I love Scottish products and use them as much as possible. From the glorious seafood and beef to my favourite triple Balvenie Caribbean Cask whisky.
A: (Emily)  It's massively important for me to use seasonal and sustainable produce. I love using Scottish shellfish; whenever possible I showcase them in demonstrations.
᷈
Q: Do you see yourself spending more time or less time here in the future?
A: (Albert)  The same as at present.
A: (Michel Jr.)  Maybe more time if I ever take up golf!
A: (Emily)  My husband and I are planning to open our own restaurant in London at the end of the year, so I think 2019 will be highly focused on this exciting new adventure! I'm sure I'll be back in Scotland before long.
᷈
Q: France, England, Scotland – the Roux family are honouree citizens of all but which do you call home and why?
A: (Albert)  The Roux family are citizens of all.  Great Britain is home and will remain so.  I find it an extremely democratic country.
A: (Michel Jr.)  For the time being, I am European!
A: (Emily)  That's a very difficult question. I was born and raised in England but attended a French school from the age of 3 until I was 18. I'd say home is France and England, but that doesn't diminish my love for Scotland at all!
᷈
See the 'Chez Roux' and 'Albert and Michel Roux Jr. Restaurant' hotels below:
Enjoy preferential dining at Chez Roux and Albert and Michel Roux Jr. Restaurants together with a free room stay when you join The Inverlochy Club. Annual membership £175 inc. VAT. See details and join Club here.