Going Vegan, feast or famine for World Vegan Day
01st November 2018
It's World Vegan Day and I'm worried I'll starve. Dining out is a mite more complicated as a vegetarian of thirty years: Asian food is great; Middle Eastern and Italian, ok; British, a tad boring; French and Spanish, forget it. There are exceptions, just that gratifying meals are rare. Memories of toast and butter served as a starter with lettuce and tomato as a main course; tasting menus where I've had three courses but my non-veg guests got five (when my guests challenged the French waitress for more dishes for me she asked why was I wearing leather shoes if I didn't eat the meat – I was so aghast it was funny); or (often) asked to choose from the starter selection and chef will fashion a main … on reflection, some of my best dining experiences have been side dishes. Bar the first example at a five star hotel overseas, all experiences were recently at Michelin-starred restaurants. Thus will going vegan be an edifying detox too far?
Vegan is de rigueur. In fact my local Waitrose '& Partners' (also their HQ) dedicates more cold storage to vegans than vegetarians.  That happened this year. We had one veggie cold storage before and now two more are dedicated to vegans. All celebs seemingly identify as vegan, not vegetarian: Jennifer Lopez, Beyonce and Jay-Z, Demi Moore, Michelle Pfiffer, Natalie Portman, Ellen De Generes, Brad Pitt and Bill Clinton. They have my utter admiration, then again it's lucrative for restaurants to look after celebrities and doubtless the stars have a medley of private-chefs and nutritionists keeping them going. Nevertheless, thankfully for me, more restaurants are gravitating to veganism. Or do we mean 'plant-based diet'. Either way my choices are escalating.
Dominika Piasecka, spokesperson for The Vegan Society, said: "The number of vegans in Britain has quadrupled in the last four years, so it's no surprise that vegan gourmet cooking has been on the increase too."
She adds further, "Many dishes can be made vegan simply by removing or swapping ingredients such as yogurt, milk and cheese. The animal-free alternatives are often more cost effective and environmentally friendly, too. Sometimes all it takes is removing a pesky small amount of dairy or egg to create a lovely vegan dish."
"We strongly encourage chefs and caterers to delve into vegan cooking as it can be very rewarding as well as profitable."
TIP: Scroll down to find easy ways to veganise your food!
The Luxury Restaurant scoured the best restaurants to find ones with dedicated vegan menus and, in the case of Cafe Forty One where they are 100% vegan. Of course you will find many more restaurants where menus are available on request, or by advance notice, but these are the best restaurants actively promoting their vegan credentials.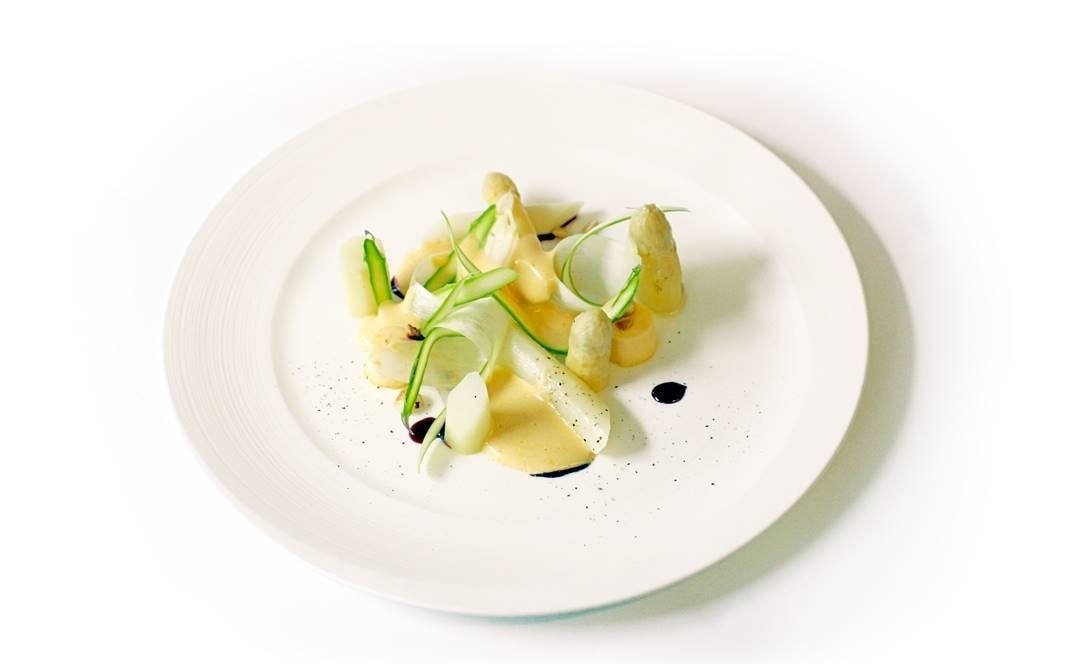 Head Chef Proprietor Alexis Gauthier is vegan and from opening Gauthier Soho in 2010, vegetables were always the main focus. The plan is to become 100% vegan in the next two years. View Gauthier Soho vegan menu options here.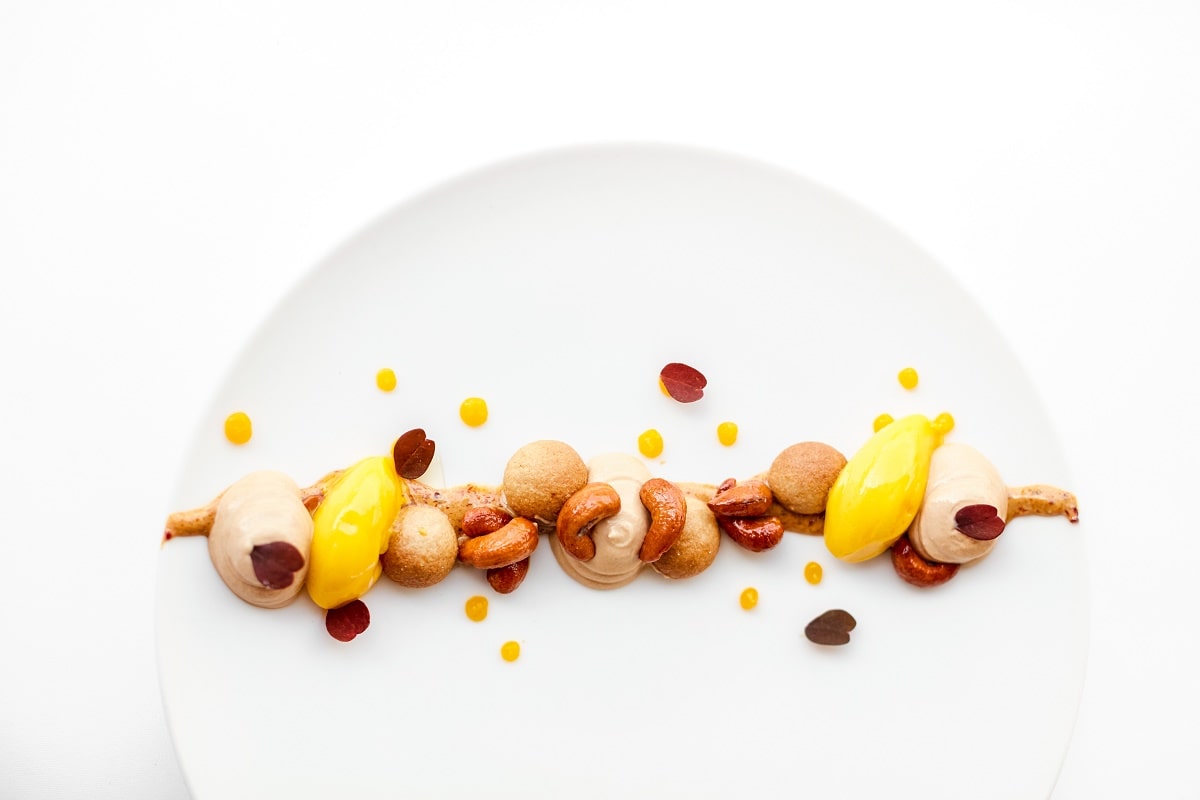 View The Bath Priory vegan menu options here.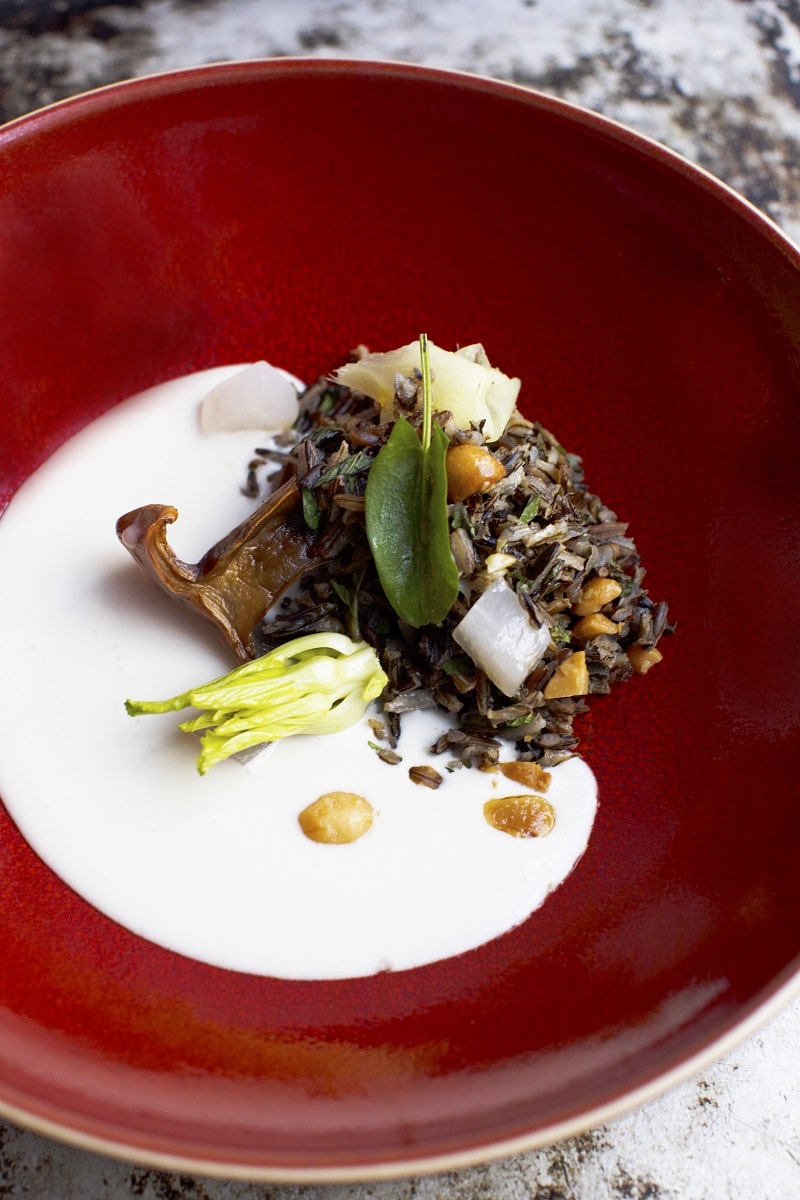 Headline image also from Texture. Masterful Michelin-starred vegan dining. See Texture's vegan menu options here.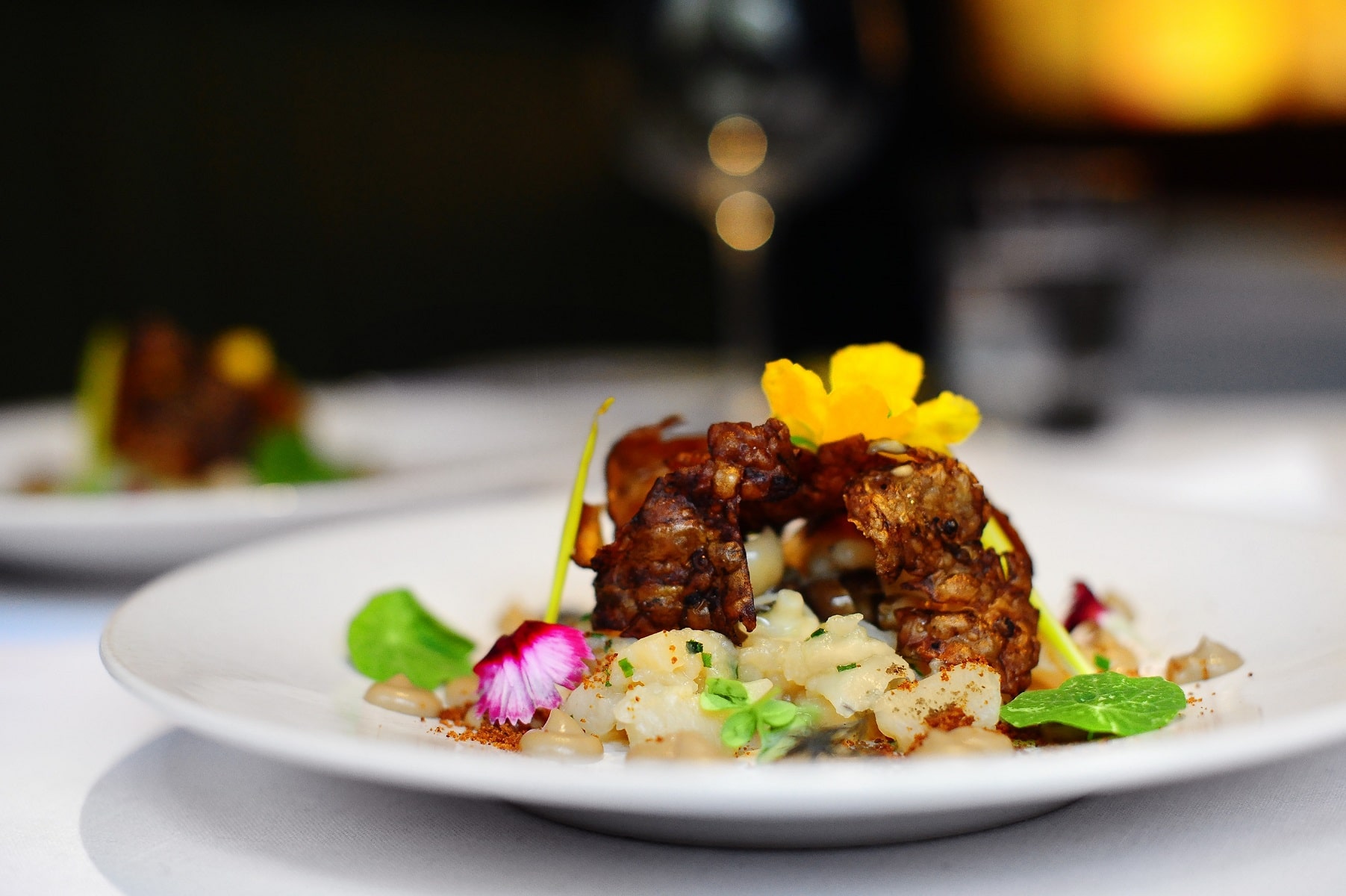 It's rare to find Michelin star level vegan tasting menus but at legendary Pied à Terre in Fitzrovia there is an extensive range of menus on offer. Owner David Moore and Head Chef Asimakis Chaniotis are committed to tackling food waste, ultra-sustainable sourcing and a wealth of options for the meat-averse, too. See Pied à Terre vegan menus here.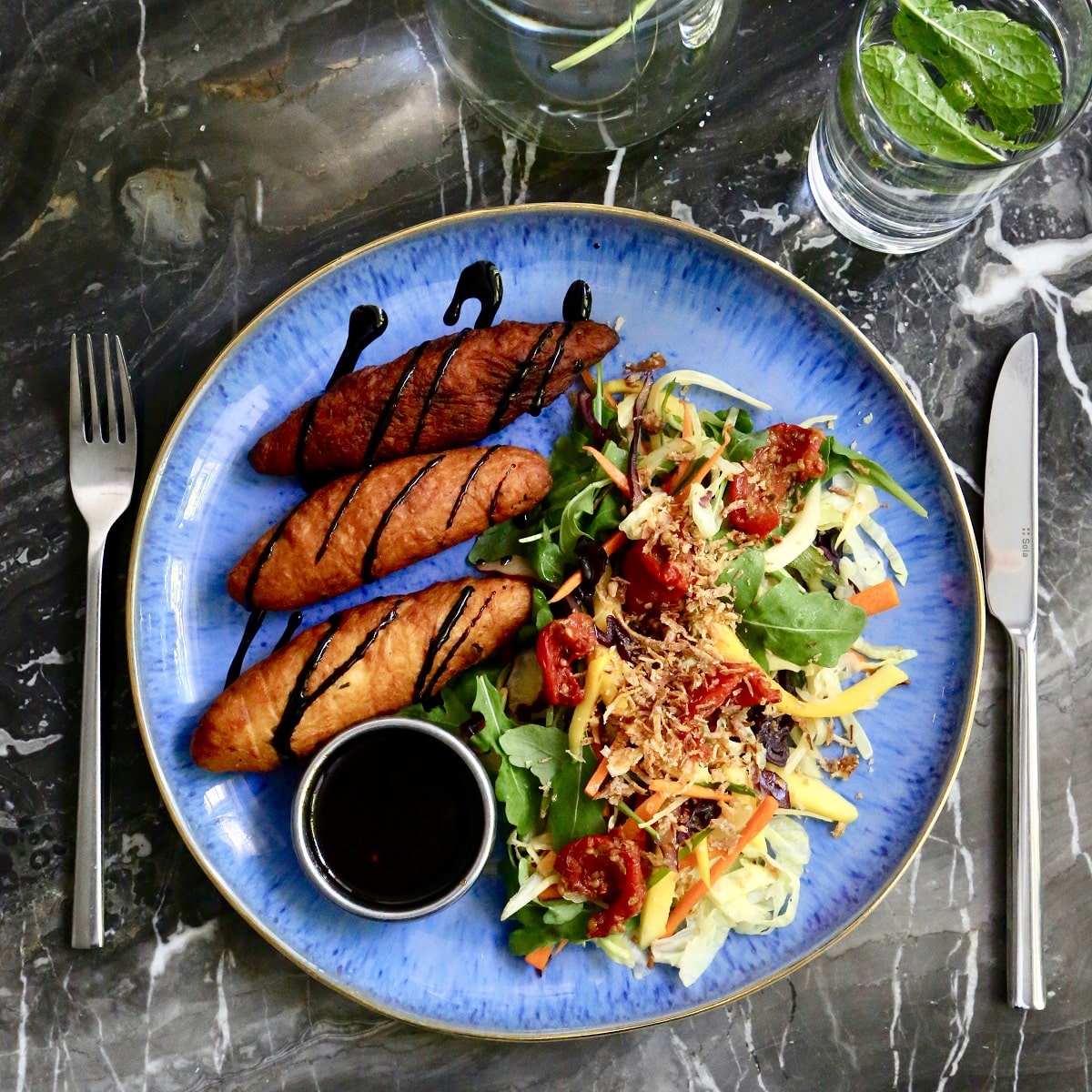 We make special mention for Cafe Forty One – London's only vegan French patisserie which offers a unique vegan dining experience showcasing delicious and inspired vegan cuisine that defies the stereotyping around plant-based food. See Cafe Forty One's all vegan menu here.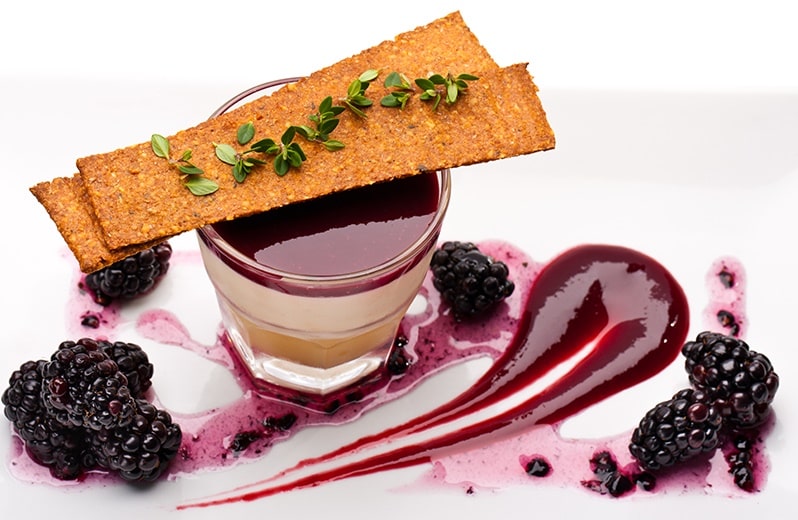 See Terre à Terre's vegan menu options here.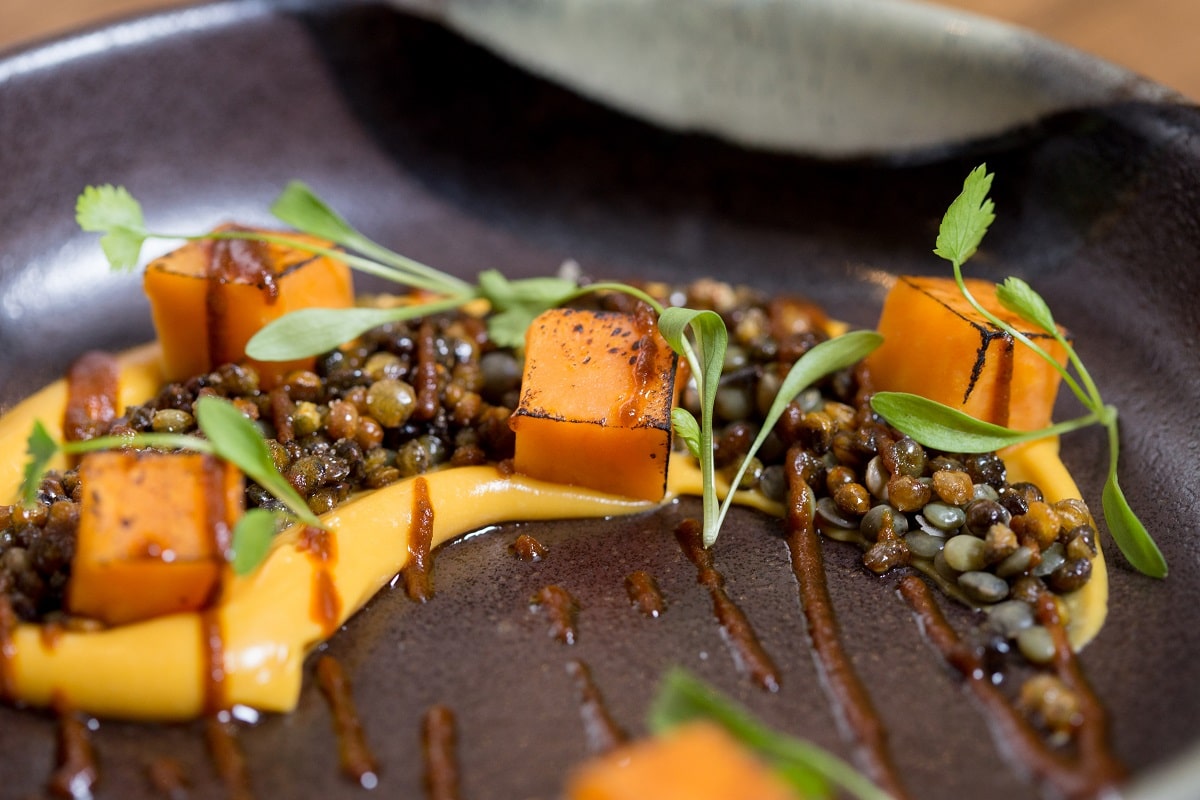 A highly respected vegetarian restaurant where many menus are also vegan only.  See Vanilla Black menus here.
***
QUICK TIPS TO VEGANISE DISHES
If you are cooking at home, or for chefs looking to delve into vegan menus, here are some top tips from The Vegan Society:
Swap the cheese on pizza for vegan cheese (available in Sainsbury's, Tesco and Holland & Barrett) and top with lots of vegetables and olives
Swap meat, fish or paneer in a curry for chickpeas or lentils
Avocado or hummus can be used instead of mayonnaise in salads, sandwiches or on toast. Try to replace butter with it too
Dairy-free spread (such as Flora Dairy-free, Pure or Vitalite) and soya milk can be used to make mashed potatoes creamy
Vegetable soup can be served with a swirl of soya cream, or for an indulgent option, you can create one using coconut milk
Garlic bread can be created using dairy-free spread or olive oil
Dairy-free and other vegetable fats can be used in baking, and there are many foods that can replace eggs, including banana, jam, apple sauce and tofu
Try all the various dairy-free yogurts and milks
A lot of ready-made roll-out pastry is accidentally vegan. If you glaze it using soya milk, the dish can easily be turned vegan.
Tessa Shreeve
Managing Director – Luxury Restaurant Guide