Five Decadent Festive Desserts
Check out these incredibly creative and calorie busting puddings that are being offered with festive menus right now… cold mince pie out of the foil just simply won't do – treat yourself before diet season begins!
Cliveden's Christmas Pudding
Exquisitely decorated and accompanied by brandy foam and burnt butter ice cream – this little treat from Chef Andre Garrett is one of the most saved puds on Pinterest right now!
For member dining offer click here
2. Marcus Wareings Mince Pie Manhatten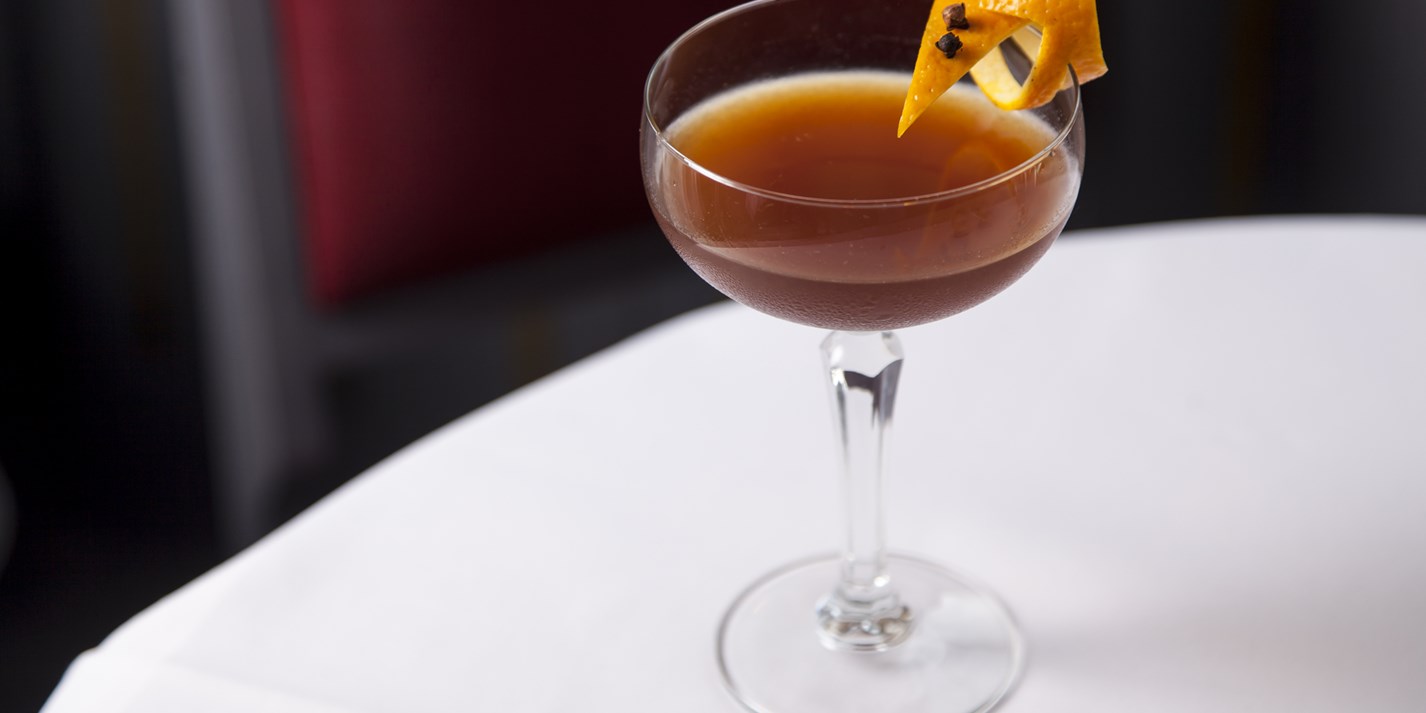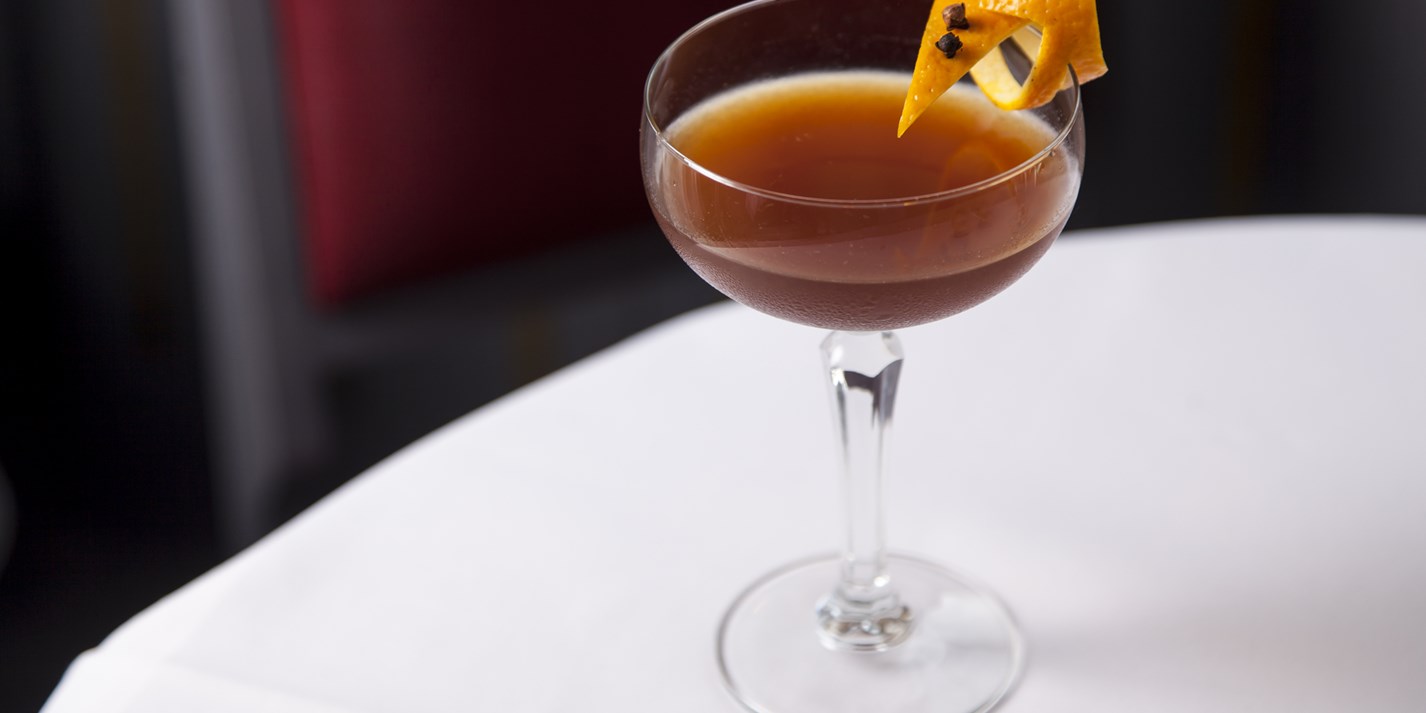 This cocktail recipe from the Gilbert Scott's is more than a lovely accompaniment to mince pies, using Bourbon infused with mincemeat for a lovely depth of flavour.
For member dining offer click here
3. Salt Yard Mince Pie Empanadillas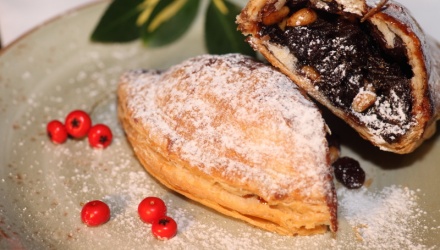 If you are bored of traditional Mince Pies and want to try something a little different this year, make sure you don't miss out on Salt Yards famous Mince Pie Empanadilla's. Spanish influenced they are made with smoked Muscavado caramel, quince, sherry and a secret ingredient – a little Iberico pork fat which gives them a rich, smoky flavour!
For member dining offer click here
4. Riding House Cafe Yule Log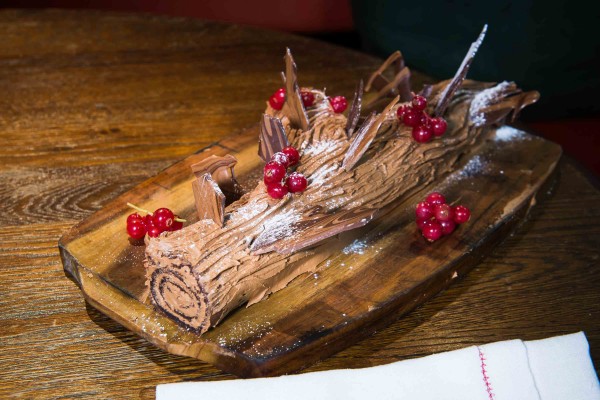 Riding House Café in Fitzrovia is leading the charge in the celebrations thanks to its legendary Yule Log (part of the three-course, £50 Christmas feast menu) made with chocolate and served with brandy and white chocolate sauce.
For details go to ridinghousecafe.co.uk
5. The Savoy Hotel's 'Temptation Wheel'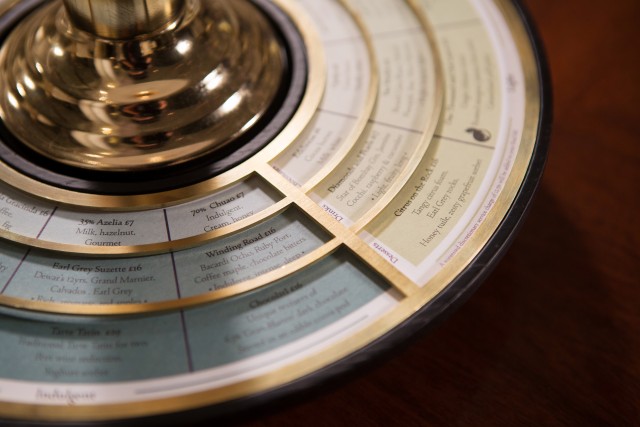 The Savoy Hotel  has launched a "Temptation Wheel" pairing gourmet chocolates and decadent desserts with "hand-crafted" cocktails.
Among the puds on offer are the One Thousand and One Layers, featuring ginger chiboust cream, roasted mangoes, passion fruit caviar and caramelised puff pastry. Cocktails meanwhile, include the Kings and Quince made with Woodford Reserve Bourbon, quince liqueur and salted almond and finally, the chocolates range from honey, caramel and cream, to coffee, tobacco and fig. The Temptation Wheel is available daily from 7.30pm until midnight.
For member dining offer (Kaspar's Seafood and Grill) click here
Not a member of The Luxury Restaurant Club? Why not give yourself a festive treat and dine in luxury throughout 2016! Join today for just £95.00 – click here for details