Fine Dining In: The Lake District
With its glacial lakes, rugged mountains, dramatic views and historic literary associations, England's largest National Park already has pretty much everything going for it as a top tourist destination. Add to this some of the very best places to eat in the country, in some of the most exquisite venues and you have a perfect combination for a foodie's paradise. Here is the Luxury Restaurant Guide's Top Picks of where to dine in Lakelands finest.
1. L'Enclume, Cartmel, Nr Grange Over Sands, LA11 6PZ
Our first port of call has to be Simon Rogan's iconic riverside restaurant, where passion and creativity showcase the finest home-grown, hand picked ingredients and harness the powerful connection between food and nature. This magical Cumbrian hideaway is one of the most talked about restaurants in the country, holding two Michelin stars and 5 AA Rosettes. Definitely a destination venue, with a shop about to open and a High-Tec kitchen available for guests to book for private dining plus the bonus of 16 charming rooms for a true gastro-break.
Sample menu, lunch and dinner £130 lunch wine pairing £40 or dinner £70/£110
Beetroot leaf
Fermented cabbage and Ragstone
Smoked cod roe, parsley, flatbread
Truffle dumpling
Oyster cracker
Pork and eel with ham fat
Flaky crab and carrots
Maran egg, stout vinegar, mushroom
Raw scallops, pea with calamint
Aged veal in coal oil, shallot and oxalis
Native lobster with broad beans, and elderflower
Aynsome vegetable infusion, herbs and flowers
Butter poached turbot,courgettes, nasturtium
Goosnargh duck with cherries and smoked beetroot
Raspberry and sweet cicely tart
Blueberry, buttermilk, oats
Sheep's milk, strawberry and marigold
Anvil
Cornets
Pine cones
Club Offer: Not currently available. For booking details please click here.
2. The Samling Restaurant, Windermere, LA23 1LR
The Samling, set within its own 67 acres of land has eleven rooms and an outstanding restaurant which has just undergone an extensive refurbishment. With a Michelin star and three AA rosettes this is fine dining at its best. Inspiration for the dishes comes from the environment, and meticulous dish research takes place in its own experimental kitchen.
Head chef Nick Edgar (previously Head Chef at Belmond Le Manoir aux Quat'Saison ) works with internationally renowned food experts to create dishes that will excite and tantalise. The kitchen garden uses progressive techniques to create fresh daily produce that provides the core ingredients for dish development. They also run a seed exchange project, exchanging seeds with the best restaurants in the world.
Sample tasting menu – £80.00 :
Scallop, Pea, Lemon, Eucalyptus
Beetroot, Quinoa, Goats Cheese
Pan Fried Sea Bass, Curried Mussel, Cauliflower
Pork Loin, Sage, Apple, Onion
Apricot, Honey, Pistachio, Lavender
Chocolate, Almond, Cherry, Kirsch
Club Offer: Members enjoy a complimentary glass of Champagne for lunch and complimentary menu upgrade at dinner from a la carte menu to tasting menu – lunch and dinner all week. Click here for booking details.
3. Hrishi at Gilpin Hotel & Lake House, Windermere, LA23 3NE
At the heart of Gilpin Hotel & Lake House is a very passionate family and team, dedicated to creating lasting memories for our guests. Warmth and friendliness are balanced with extraordinary service, exquisite décor and stunning culinary experiences. With a fascinating history as a centre of the spice trade, Cumbrian cuisine has a rich heritage
Hrishi is the re-named Michelin starred restaurant where Chef Hrishikesh Desai's imaginative dishes combine great Lake District produce and classic methods. Hrishikesh joined Gilpin in March 2015. Winner of Alex Polizzi's BBC2 Chefs on Trial, his background includes Institute Paul Bocuse, Les Maison de Bricourt (2*), Le Chateau do Bagnol (1*), French Laundry (3*), and Lucknam 'The Park' (1*).
Tasting Menu examples – £85.00 or £145.00 with wine flight:
Gravadlax loin of Loch Duart salmon – home smoked salmon belly, piccalilli flavours, puffed rice, cucumber jelly
Duck Liver – Ginger bread, coconut emulsion, pineapple chutney, chocolate jelly, rocket cress
Cornish Turbot – Hand rolled macaroni, brown shrimp, wilted lettuce, violet baby artichokes, truffle emulsion
Goosnargh Chicken – Roast breast, dry fruits, nuts and sesame seed leg meat sausage, autumn truffle creamed potatoes, root vegetables
Barry Callebaut Dark Chocolate and peanut butter semifreddo, variations of banana, hot fudge
Club Offer: Members and guests enjoy a complimentary glass of champagne & coffee & petit fours when having lunch Monday to Friday. Click here for booking details.
4. The Oak Room at Holbeck Ghyll Country House Hotel, Windermere, LA23 1LU
Described as "a country house hotel with a heart" Holbeck Ghyll is one of the Lake District's finest places to stay – The view from Holbeck Ghyll is so beautiful, it's been rated amongst the top 15 in the world.
The dedicated Kitchen team are taking contemporary British cuisine to astonishing new levels. Complimenting the kitchen's brilliance is an exciting and international wine list created in-house by their own sommelier.
Head chef Darren Cornish is keen to celebrate the culinary heritage of the North of England. The quality of the locally sourced ingredients and combination of flavours, produce exceptional cuisine, prepared with passion and flair.
Gourmet menu examples, £88.00 or £133.00 with wine flight:
Salmon – potted shrimp ravioli, charred lettuce
Ham hock – foie gras, red wine poached pear, vanilla creme fraiche
Cod – squid ink and scallop cannelloni, cauliflower cheese, sea vegetables, bouillabaisse
Rabbit – Sardine, carrots, liquorice, rabbit jus
Banana souffle, dark chocolate mousse, peanut, caramel, salted caramel, salted caramel ice cream
Cheese, sourdough crackers, fig and pear chutney
Club Offer: Members exclusively receive a complimentary bottle of wine per table when dining for lunch and dinner (exc Saturday). Wine offered will be Picpoul do Pinet or Il Carretto. Wine selection may be subject to change. Click here for booking details.
5. Linthwaite House, Windermere, LA23 3JA
One of the most luxurious hotels in the Lake District, this delightful boutique hotel stands on a hilltop overlooking the magnificent Lake Windermere. Linthwaite House is also the latest addition to the portfolio of Leeu Collection, the manifestation of founder Analjit Singh's vision for sophisticated escapes and unique travel experiences.
Also new to the hotel is Head Chef David Aspin, passionate about local produce including foraged foods David says:  "I have my heart set on establishing a world class food and wine destination at Linthwaite – creating dishes that will be perfectly complemented by wines from the Mullineux & Leeu portfolio".
Menu example – four course evening meal £58.00.
Portland Crab, tomato, avocado, grapefruit & melon
Cumbrian Pork, Morteau sausage, white cabbage and mead
Blackberry sweet tapioca, sheep's milk and preserved blackberries
Selection of five local cheeses, with blue poppy seed and celery salt crackers, raisin load and homemade chutney
Club Offer: Members dine complimentary when joined by at least one other guest when having dinner Sunday to Thursday. Click here for booking details.
6. Storrs Hall Hotel – The Restaurant, Windermere, LA23 3LG
It is the view that first captures one's attention at this exquisite Lake District mansion set in 17 acres with its own National Trust-owned folly. But once seated at the elegant tables, the cuisine soon seizes your attention back to the plate in front of you. The food is a hymn to the seasons and landscape of the Lakes. The imaginative cuisine has strong rural, traditional roots but is finished to an international standard. The fine art of cooking is expertly employed in every sumptuous dish. With a view to match, this is food for the body and soul.
Menu Example – Five course evening meal £52.00:
Starter: Velouté Potato, Truffle, Leek, Quail Egg
Main course:  Cumbrian Lamb Loin, Shoulder, Sweetbread, Broad Bean , Girolles
Dessert:  Lemon, Raspberry, Blackberry,  Almond Sable
Club Offer: Member exclusively receives a 10% reduction from the total food bill when dining for afternoon tea Monday to Friday and dinner Sunday to Thursday. Click here for booking details.
Other notable restaurants to try:
Farlam Hall Hotel, Brampton, Cumbria, CA8 2 NG (member offer available)
Sharrow Bay, Ullswater, CA10 2LZ 
The Forest Side, Grasmere LA22 9RN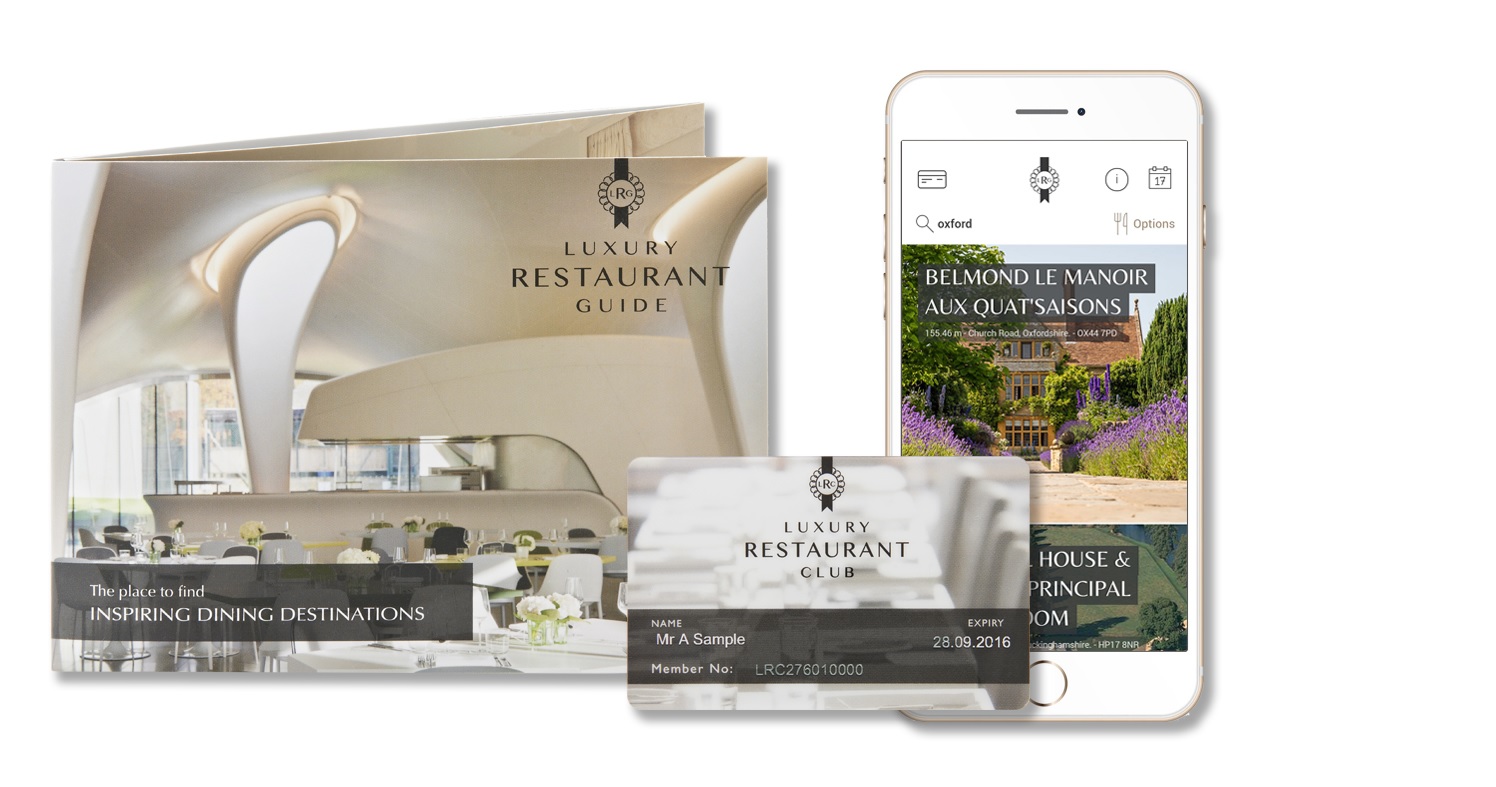 For details of how to join the Luxury Restaurant Club and receive excellent savings on fine dining across the UK throughout the year, please go to www.luxuryrestaurantguide.com/JoinClub