Chinese New Year – Celebrate at one of London's Top Ten Chinese Restaurants
Will fortune favour you in the Year of the Rat? January 25th heralds the start of the Chinese New Year, and for almost all Chinese zodiac signs it is going to be a strong, prosperous, and lucky new year. Welcome the Chinese New Year in one of the top ten Chinese restaurants in London.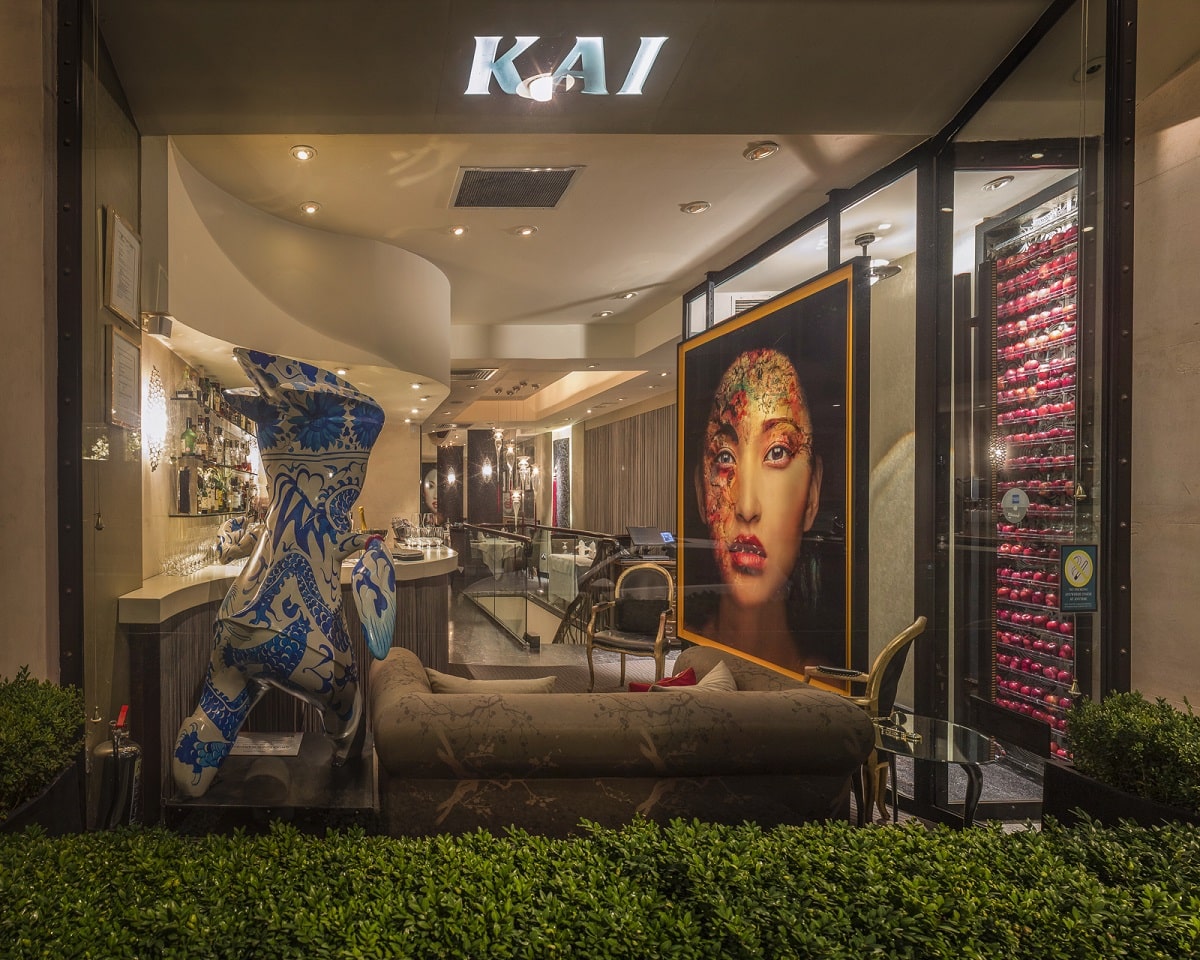 Kai Mayfair is possibly one of the most elegant Chinese restaurants available today. Since its opening in 1993, and retaining a Michelin star since 2009, it has been decorated by numerous magazines, guides and surveys as one of the best Chinese restaurants. Party set menus from 6 persons upwards from £79 pp, or there is a Little Plates menu, a la carte or The Chinese Whispers Afternoon Tea (see headline image) £33.50 pp.
恭禧發財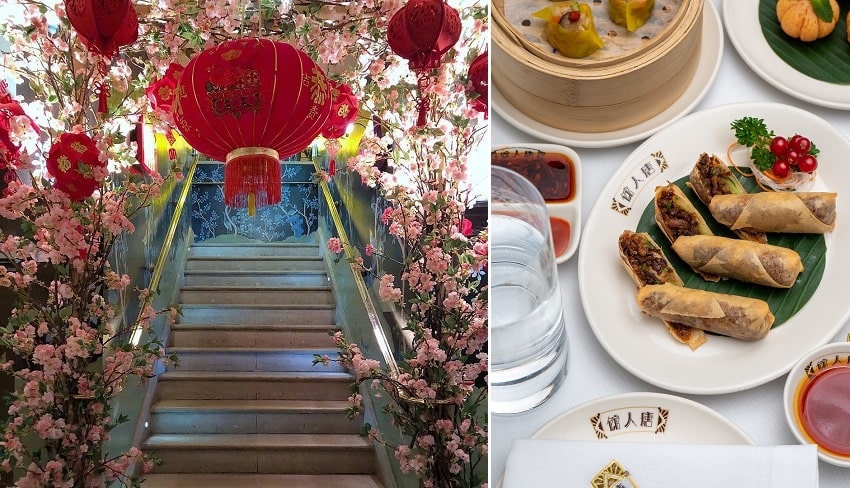 Celebrate Chinese New Year in the extraordinary 1930's styled Shanghai outpost, China Tang, created by the late great Socialite Sir David Tang. The restaurant will be decorated in pink blossoms and lanterns from Friday 17th January throughout the entire 15 day period until Saturday 8th February. Alongside their regular a la carte and dim sum menus will be a special eight-course CNY banquet menu, available for pre-order for dinner on 24th and 25th January for £128 pp. On these two evenings a lion dance performance will also be going through the bar and restaurant. Additionally, a CNY specials menu will be available from dinner service on the 24th January all the way through to Saturday 8th February. China Tang also offers Tea at Tangs, a delicious Cantonese version of an Afternoon Tea for £46 pp. Luxury Restaurant Club benefits apply during certain days, see details.
恭禧發財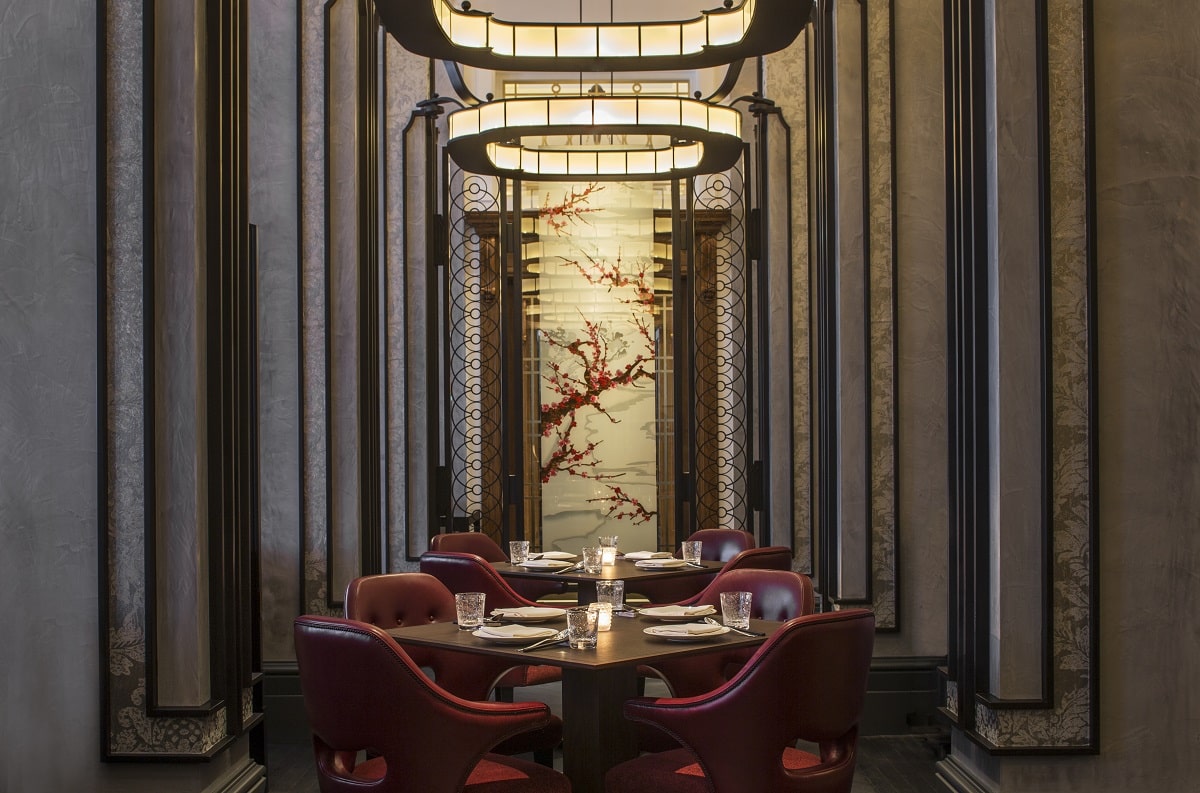 Enter Mei Ume at Four Seasons Trinity Square this CNY and be greeted by a sea of traditional origami red lanterns hanging overhead and snaking their way through the restaurant, transporting diners as if on the streets of Beijing and Shanghai. In the spirit of generosity and giving, diners will also be able to take miniature versions of the hand-crafted paper floral bouquets home with them. Alongside the daily menus, including a set lunch three-course menu £60 pp and Signature Tasting £78 pp, will be a special CNY menu of £98 pp and £138 pp available from Thursday 23rd January to Thursday 6th February. Luxury Restaurant Club benefits apply on certain days, see details.
恭禧發財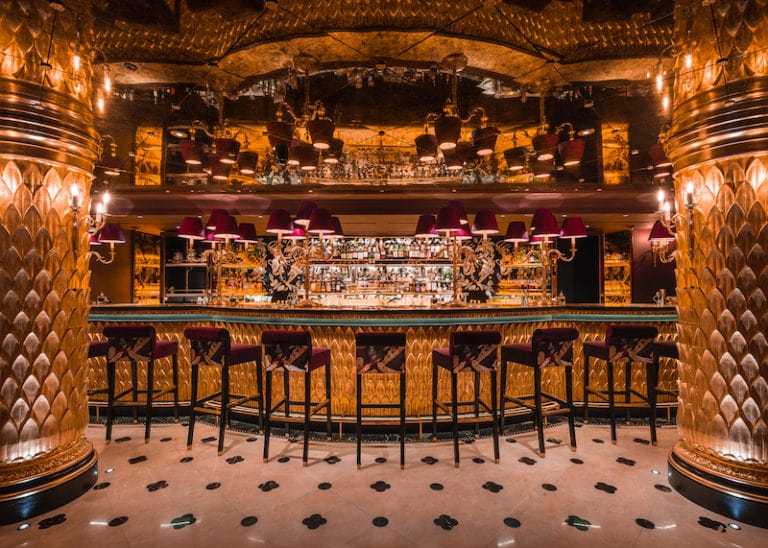 One of the most opulent of high-end Chinese restaurants with elegant live music, beautifully complex dishes and lavish service. CNY will be celebrated in style at Park Chinois, with an array of performances and special events from the 22nd January to 2nd February. Incredible nightly performances will be joined on selected evenings by the iconic Lion Dancers and enthralling Chinese drumming. CNY Brunch menu £58 pp on Saturday 25th, and prestige whisky dinner on Wednesday 29th January £188 pp. Luxury Restaurant Club benefits coming soon. For more details see here.
恭禧發財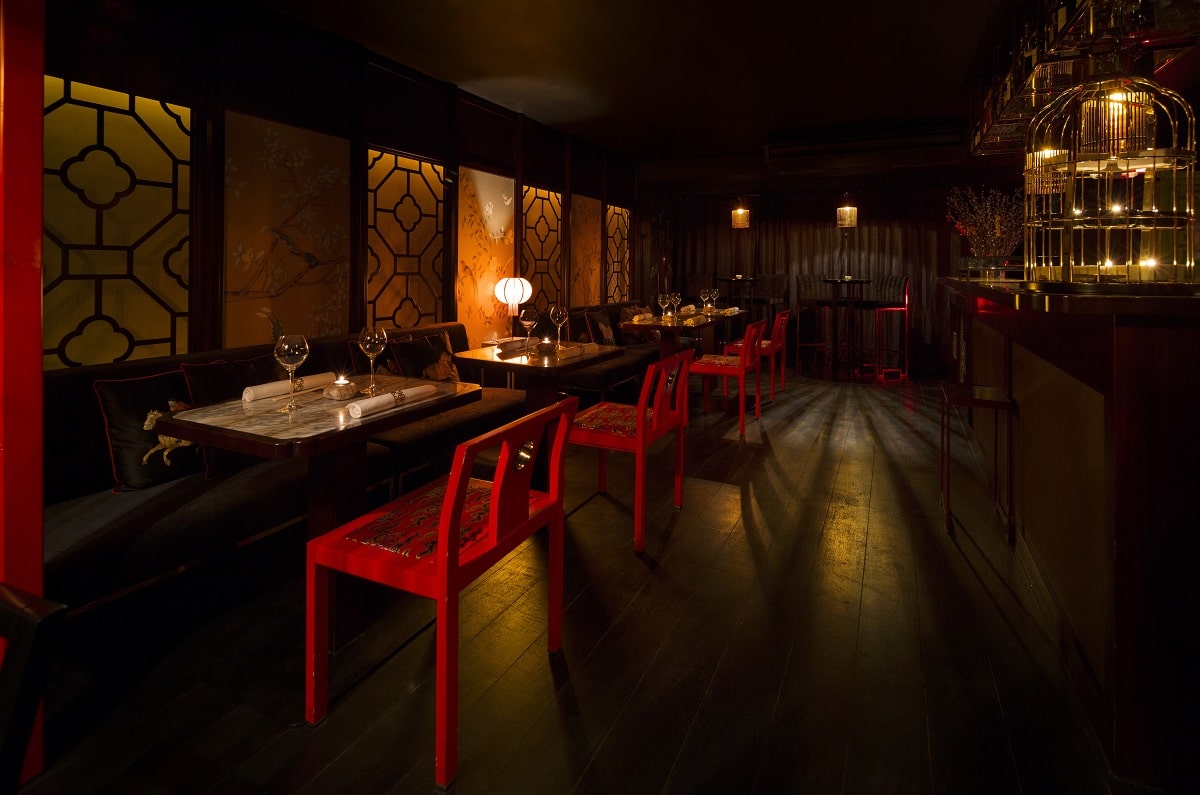 It is business as usual at Michelin-starred A. Wong – by that, we mean no dedicated CNY menu but it's a celebration all year round. Taste of China 10-course menu £108 pp or choice of Dim Sum or evening a la carte.
恭禧發財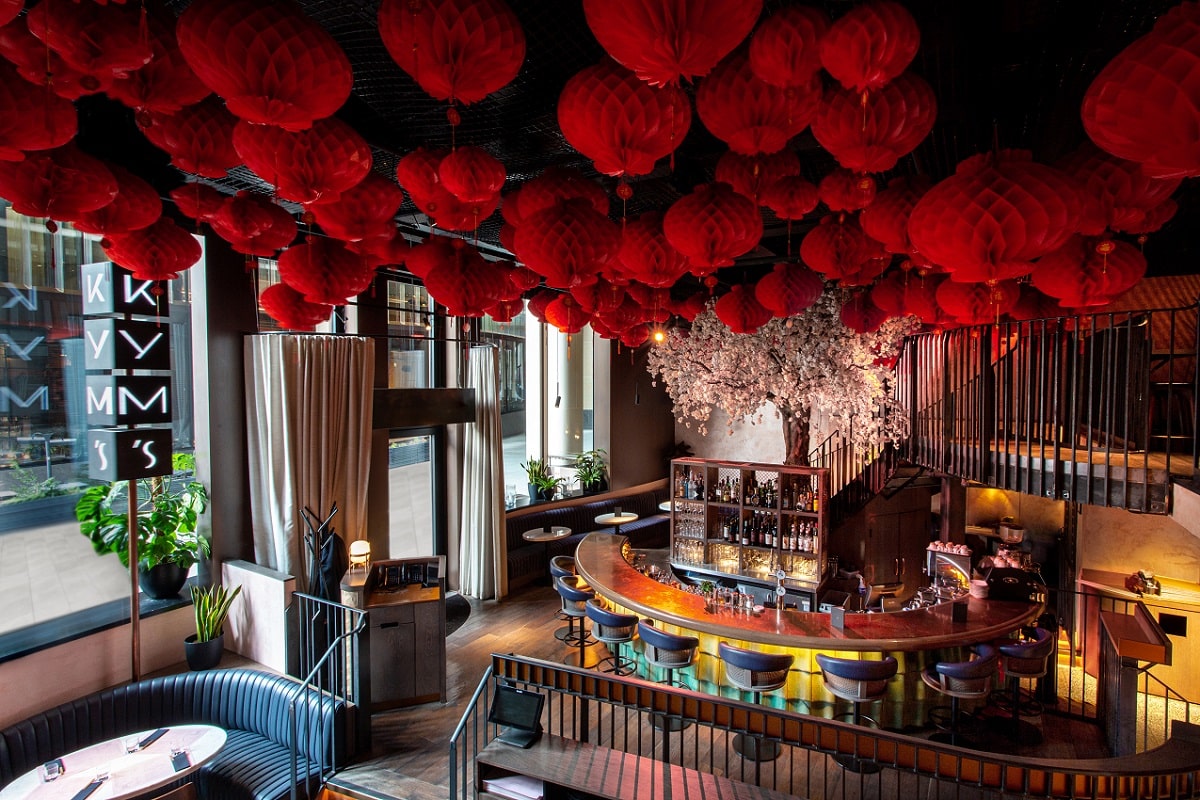 This is Andrew Wong's mega-restaurant in Bloomberg Arcade. In his words, the restaurant is "Focusing on the ancient craft of Chinese roasting, our menu pays homage to the many gastronomic regions of China and the creativity and craftsmanship of London's Chinatown." From 13th January to 9th February, the interiors will be dramatically decorated with an installation of traditional red lanterns, with hundreds adorning the ceiling of the main restaurant, mezzanine level and the bar with its bespoke cherry blossom tree. In addition to their a la carte menu, a special CNY menu will be available from Wednesday 15th January to Sunday 9th February – Set Special for 2 to 8 guests £45 pp and a Celebrations menu for 9+ guests at £50 or £65 pp. Fortune cookies will also be handed out containing offers and prizes.
恭禧發財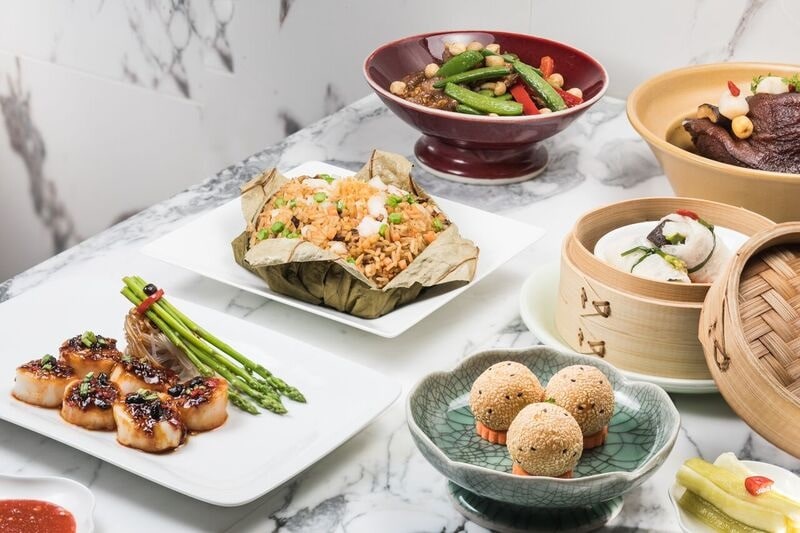 Yauatacha is a Michelin-starred modern interpretation of the old Chinese teahouse. There are two, Yauatcha Soho and Yauatcha City. Both offer a Chinese New Year Signature menu available from Monday 13th January until Sunday 9th February. The seven-course menu priced at £68 pp features a number of authentic and celebratory Chinese dishes, using auspicious ingredients. Highlights include Crispy rice and silver cod served with pickled golden beets and mango chilli sauce; a Lohan vegetable claypot with bamboo shoot, gingko nut, lotus seed, cloud ear mushroom, bean curd and black truffle. In addition, Yauatcha's pastry team has created 12 limited edition macarons in different colours.
恭禧發財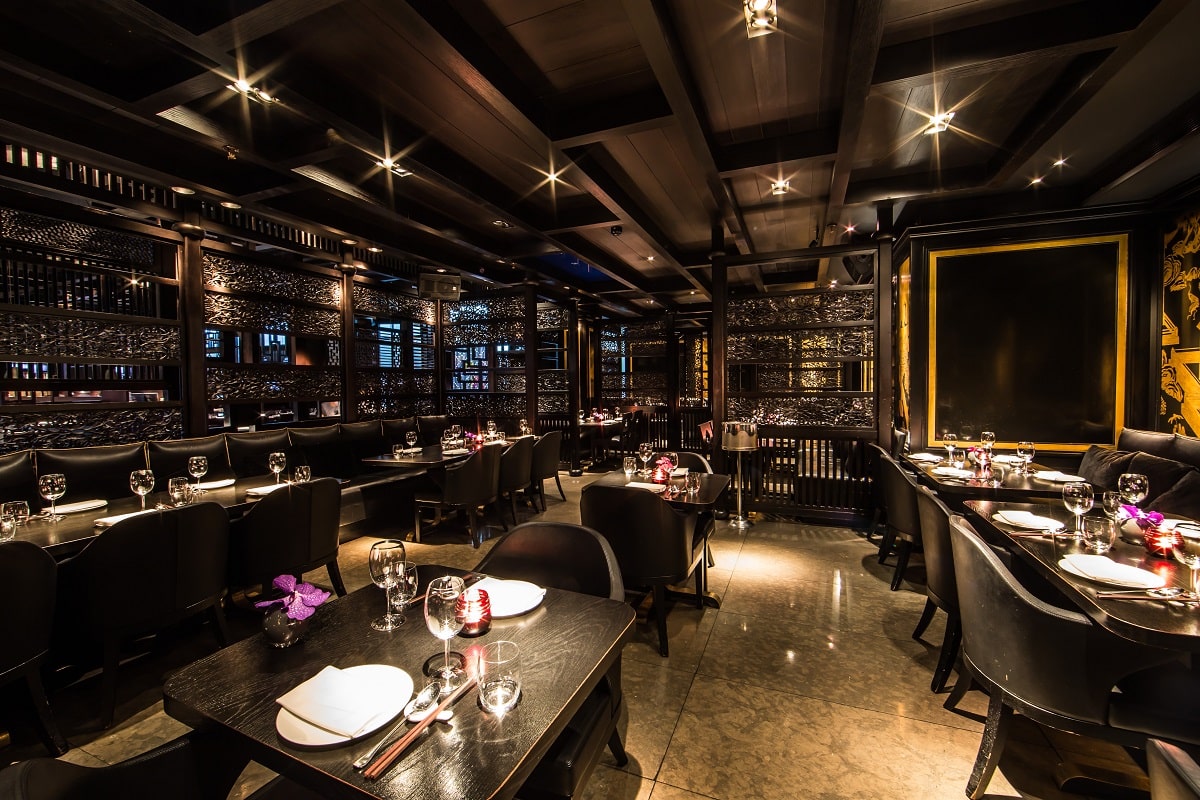 Choose from two Hakkasan's, both holding Michelin stars – the original is Hanway Place (pictured) in Fitzrovia, with a star since 2003. Mayfair (below) followed in 2010, gaining a star the following year. For Chinese New Year, Hakkasan is celebrating with special dishes and limited edition three-course signature menu £88 pp, to reflect good health and fortune for the year ahead. This will be alongside existing a la carte menus and all signature dishes are also available to order as a la carte. One special such dish is the traditional lucky Chinese knot, an indulgent and eye catching Lucky Jie dessert, presented as a lucky Chinese knot to signify good fortune for the year ahead.  Hakkasan's CNY celebrations will run from Monday 13th January until Sunday 9th February.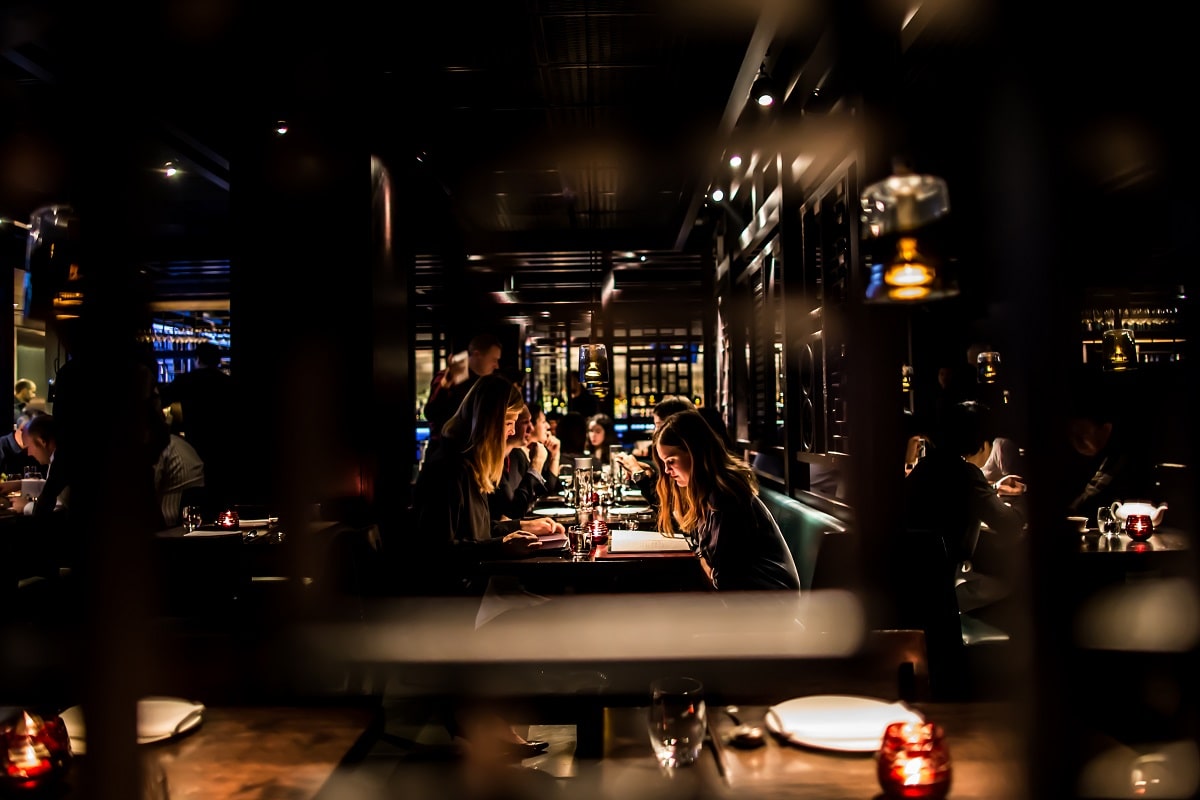 Michelin-starred Hakkasan Mayfair is putting together special menus and events to mark the occasion, as above. Celebrate CNY at one of London's most famous Chinese restaurants.
恭禧發財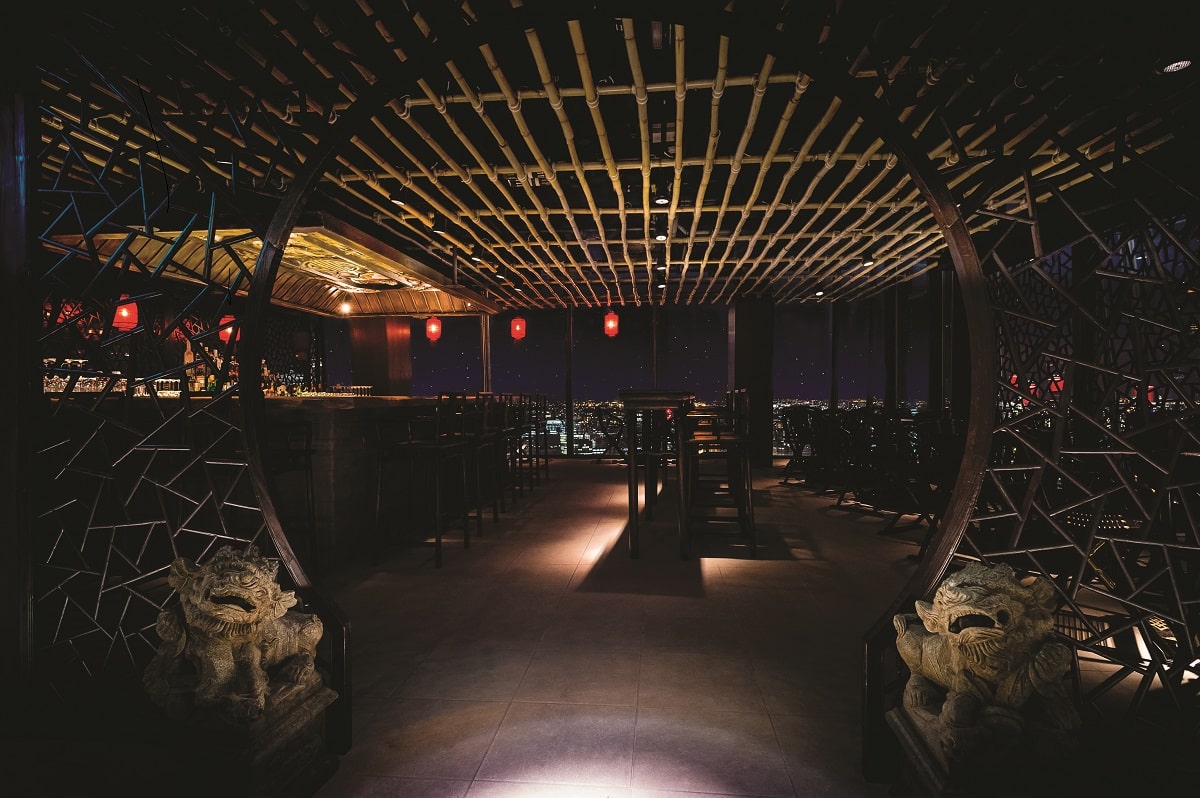 Thirty three floors up, Hutong undoubtedly has the best views of any Chinese restaurant. At night you could almost be in Pudong looking out to Shanghai – well it is named the Shanghai Bar. Enjoy their usual menus: Four-course Experience menu £35 pp, Five-course Signature Experience menu £55 pp, a la carte lunch and dinner menus, as well as CNY menu on Saturday 25th January £95 pp.  For the 25th January, diners will also enjoy a traditional lion dance through the restaurant.
恭禧發財
Find all the best restaurants in the UK by downloading the FREE Luxury Restaurant Guide app here, and enjoy exclusive privileges when you dine with the club.