Chefs Recipe: Ravioli of Cornish Monkfish With Hebridean Langoustine Seafood Bisque by Kris Zachwieja of Boisdale of Belgravia
This fabulous seafood recipe takes us from one end of Britain to the other. From the Hebrides in the north to the stunning shores of Cornwall in the South, this taste of Britain's shores will have your guests truly impressed!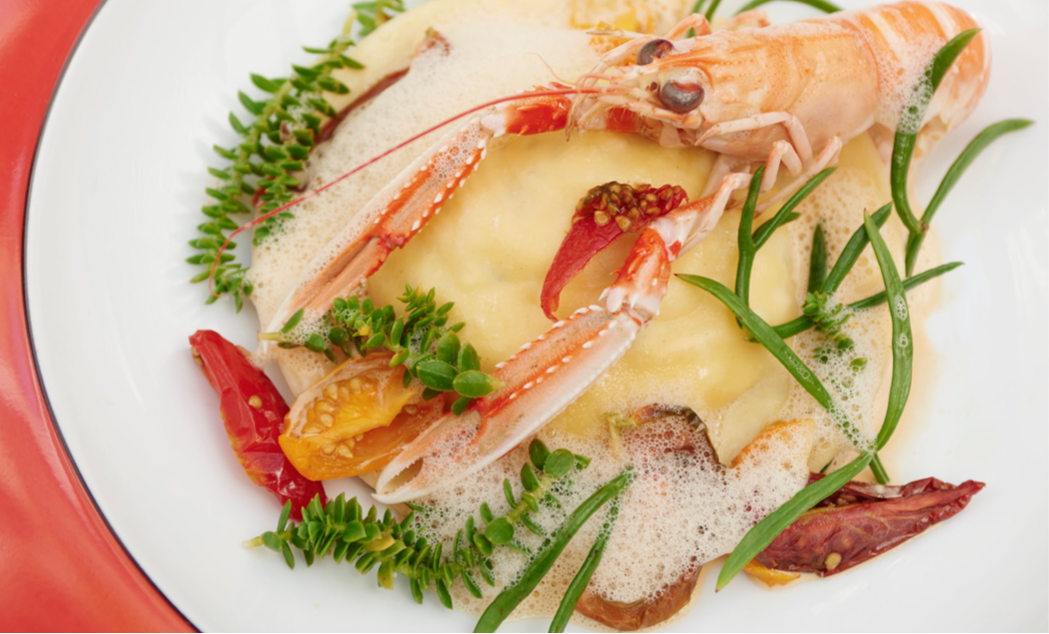 MONKFISH MOUSSE
400g clean monkfish meat
1 slice white bread, crust removed 20ml milk to soak the bread above 2 whole eggs
10g salt
1⁄2 bunch tarragon
380ml double cream
2 lemons, zest only
LANGOUSTINES
500g large Hebridean langoustines (you could use cooked crayfish tails or even prawns as a substitute)
SHELLFISH BISQUE
1kg crab, shell on
20ml rapeseed oil
1⁄4 tsp saffron powder
10g unsalted butter
1 large onion, peeled and chopped 50g carrots
4 cloves garlic roughly chopped
1 fennel bulb, chopped
20g tomato puree
100g tinned plum tomatoes
40ml white wine
20ml Noilly Prat
1l strong fish stock
50g galangal
20g ginger
A small handful kaffir lime leaves
2 sprigs tarragon
500ml double cream
Salt, pepper, cayenne pepper, lemon juice to taste
FOR THE MONKFISH MOUSSE
Put all the ingredients into a food processor apart from the lemon zest and double cream. Blitz together until smooth for about 2 minutes, ensuring it is kept cold at all times. With the processor on full speed slowly drizzle in the fridge-cold double cream until fully incorporated. Pass through a dram sieve to remove any lumps. Fold in the lemon zest.
Pipe 80g of the mousse onto one disc of pasta and wash its edges with a little beaten egg then position the remaining pasta disc over the top, pinching the edges together and sealing up each raviolo.
COOK THE LANGOUSTINES
Plunge the langoustines into a large pot of boiling water and simmer for 30 seconds. Remove with a slotted spoon and immediately submerge in iced water. This will prevent them from overcooking.
FOR THE SHELLFISH BISQUE
Sweat the crab shells with the rapeseed oil then add the vegetables. Add the tomato paste, followed by butter and once the mixture starts bubbling. Deglaze with the Noilly Prat and white wine and then reduce by half.
Add the tinned tomatoes and fish stock. Bring to the boil and skim. Add the herbs and spices and cook for 30 minutes. Pass the stock through a sieve and reduce. Add cream and reduce further until achieving desired consistency. Season to taste with salt, white pepper, lemon juice and cayenne pepper. Keep warm.
TO SERVE
Poach the ravioli in salted simmering water for 3-4 minutes until the mousse and pasta have set and cooked through – the ravioli should feel firm and springy between your fingers when lightly pressed. Using a slotted spoon, place the ravioli on absorbent paper.
In a pan melt a tablespoon of butter. Once the butter starts to bubble add whole langoustines and fry for about one minute then add the warm ravioli to coat it in butter. Place the ravioli on a warm plate, spoon over the langoustine tails pouring the warm bisque over the top.
In the restaurant we garnish this dish with wild herbs or foraged sea greens.
Visit boisdale.co.uk for the ravioli pasta recipe. If you don't have time ready-made lasgne sheets are the simple alternative to making pasta at home. You will need to cut out large 10cm with a pastry cutter.
The Restaurants: Boisdale Group
Boisdale of Belgravia, 15 Ecclestone Street, Belgravia, London, SW1W 9LX, 0207 7306922
Boisdale of Canary Wharf, Cabot Place, Canary Wharf, Docklands, London, E14 4QT, 0207 7155818
Boisdale of Bishopsgate, Swedeland Court, 202 Bishopsgate, City,  London, EC2M 4NR, 0207 2831763
The Offer: Members and their guest receive a complimentary glass of Champagne for lunch and dinner in all three restaurants all week. Click here for booking details.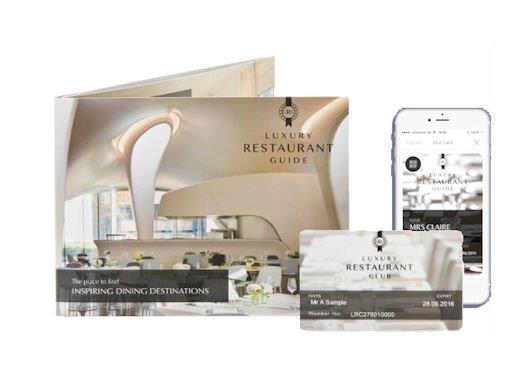 Not a member? Why not treat yourself or a loved one with the gift of dining in luxury for a year? Join today for just £95.00. Go to www.luxuryrestaurantguide.com.