Bake to the Future – Five of The UK's Top Young Chefs
We meet the bright young chefs, bestowed with numerous awards already, who are mastering their future through skill, hard work, travel, mentoring programmes and competitions. Watch out for them as they shape gastronomy in the future:
HENRY WADSWORTH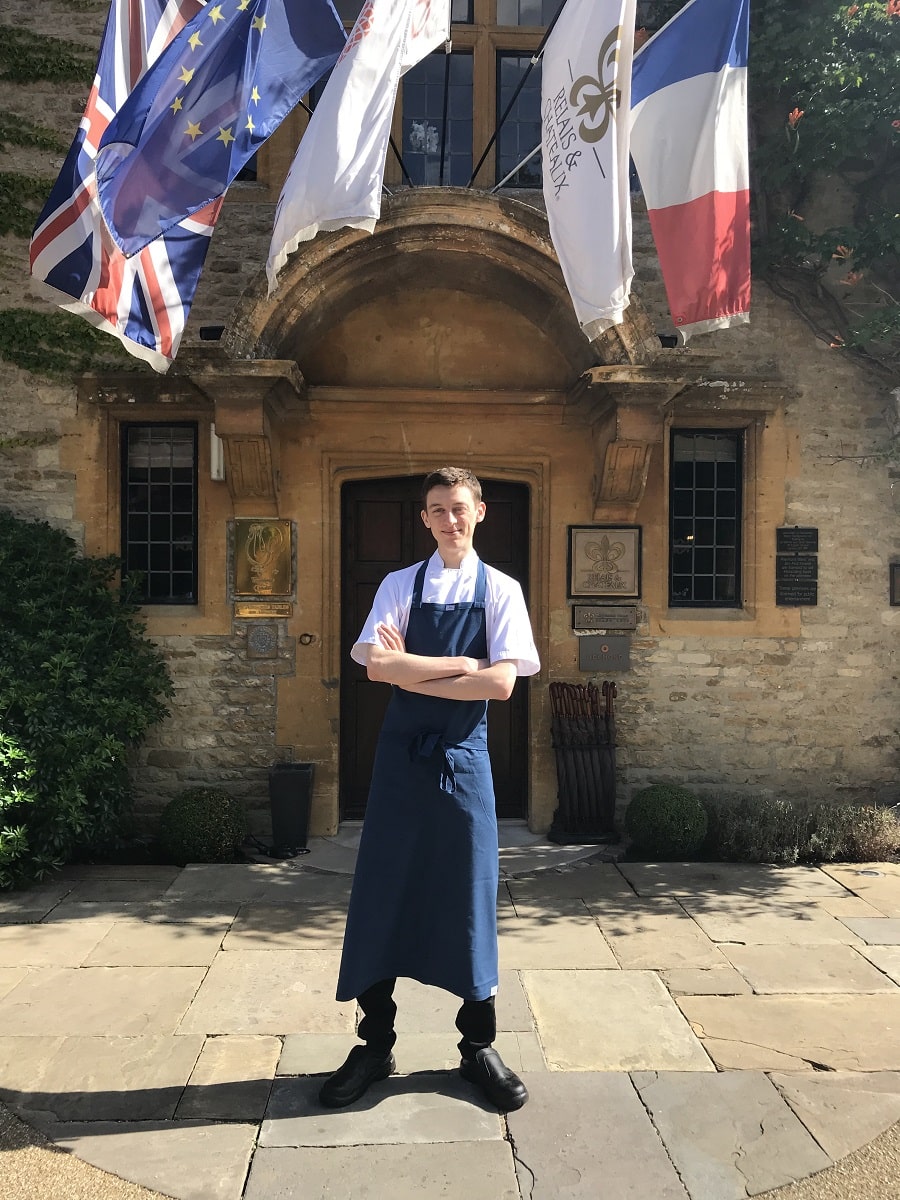 From:  Devon  Age: 23
Current location: Belmond Le Manoir Aux Quat'Saisons – Church Street, Great Milton, Oxfordshire, OX44 7PD 
Background: Henry is currently Junior Sous Chef at Raymond Blanc's Belmond Le Manoir aux Quat Saisons where he's worked for four years, rising up through the ranks from Commis chef. The training, he finds, has been invaluable and is a fantastic environment is key to the progression of his skills. Henry pushes himself by taking part in competitions and Belmond Le Manoir prides itself on developing young chefs to reach their potential and ensure they are fully equipped to grow their career. Awarded Royal Academy of Culinary Arts Young Chef of the Year in 2017 and, most recently named the Craft Guild of Chefs Young National Chef of the Year under Gary Jones's mentorship.
Ambitions: In the near future Henry will be working at Core by Clare Smyth and is hoping that this will give him the skills needed to enter more competitions (The Roux Scholarship and National Chef of The Year) and then he hopes to eventually open his own restaurant back in Devon.
***
HAMISH PEARCE

From: Christchurch, New Zealand  Age: 22
Current location: Pidgin – 52 Wilton Way, London, E8 1BG
Background: Starting his career at Urbane Restaurant in Brisbane, Hamish then moved to London and took a position at Michelin-starred The Clove Club before moving to his current position at Pidgin, the highly regarded restaurant in Hackney, East London. This year, Hamish was awarded 'M Restaurant Young Chef of the Year' award.
Ambitions: Hamish is looking to travel more and learn as much as he can. His dream is to one day open up a small farmhouse restaurant in Central Otago, NZ.
***
RUTH HANSOM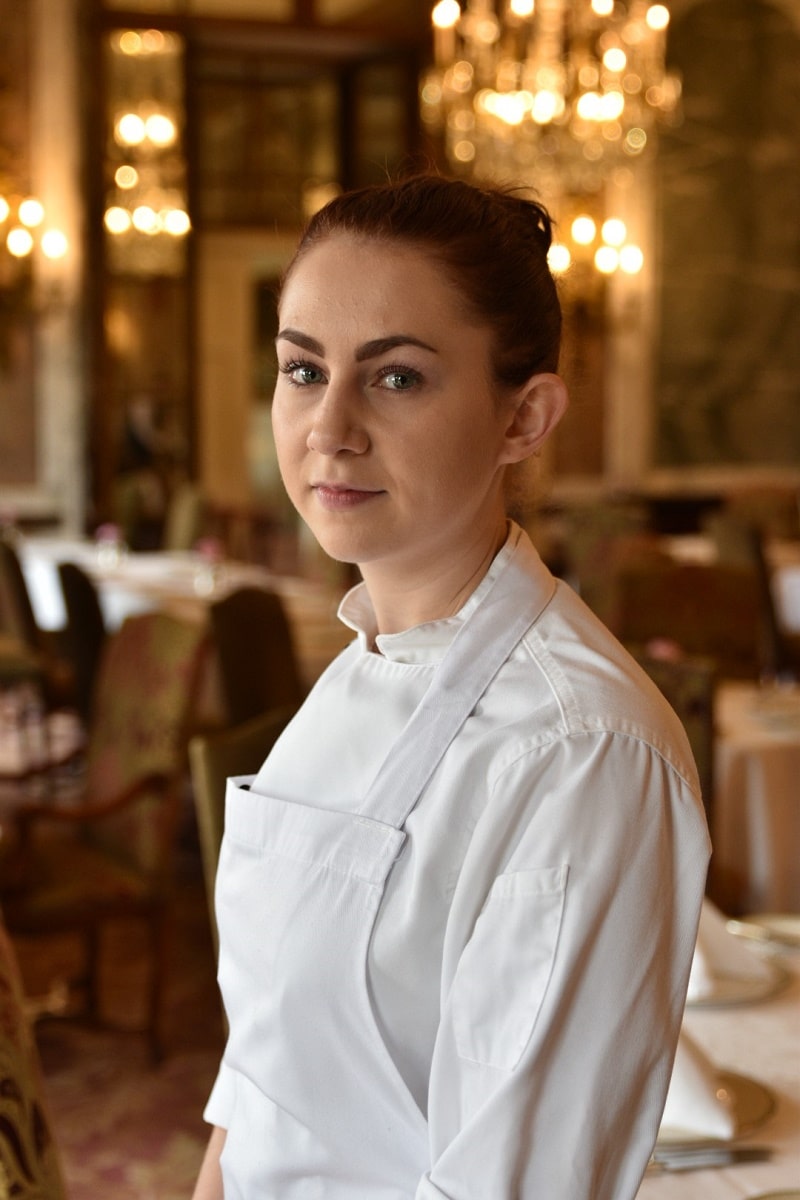 From: Darlington Age: 23
Current location: Wernher Restaurant – Luton Hoo Hotel, Golf & Spa, Luton, Bedfordshire, LU1 3TQ
Background: Ruth joined Luton Hoo hotel in June 2018 as Head Chef of the fine dining Wernher Restaurant. Ruth was the first ever female winner of Young National Chef of the Year in 2017 and was formerly demi chef de partie at the Michelin-starred Ritz London which has a reputation as a tough kitchen that forges superb chefs. Ruth has always enjoyed participating in competitions to better her skill set such as: Master Chefs of Great Britain Young Chef of the Year 1st (2013&2014), Craft Guild of Chefs Young Chef Of The Year 2nd (2013), World Skills UK Final Gold (2013), Craft Guild of Chefs Graduate Award Achiever (2014), Annual Awards of Excellence 2016, Euroskills Team UK Gothenburg 2016, Craft Guild of Chef Young National Chef of the Year 2016, World Skills Abu Dhabi 2017 – Medallion of Excellence.
Ambitions: Ruth would love to achieve three rosettes at Luton Hoo, she feels it would be a great accolade for the Hotel and great motivation for her team. On a personal basis, she would love to compete in National Chef of the Year later this year.
***
LOUISA ELLIS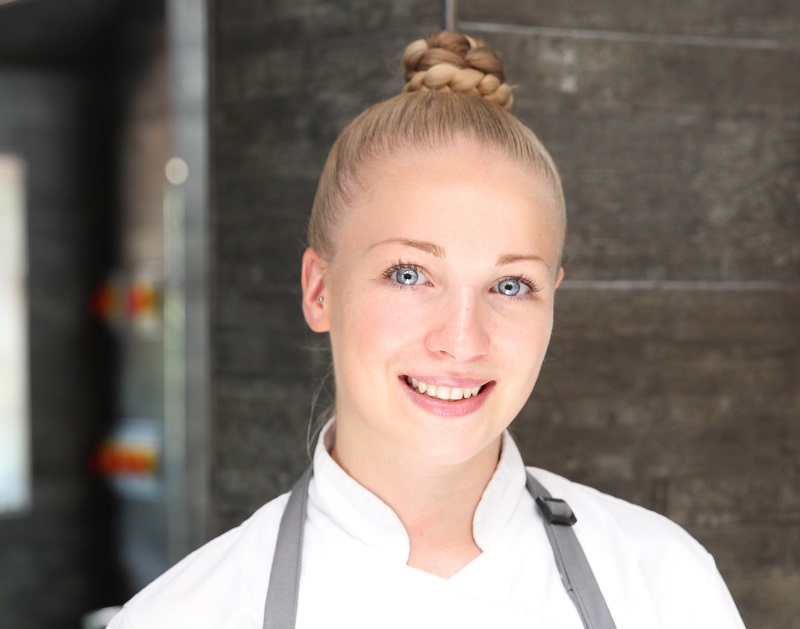 From: Luton, Bedfordshire  Age: 23
Current location: Private Chef
Background: Louisa found her love for food through cooking for her family in her teens, then studying cooking at school through to Barnfield College in Luton. From there to the Michelin star kitchen at Adams Restaurant, Birmingham, and shortly after she found herself in the final 3 of MasterChef The Professionals 2017. At the time she was a Junior Sous Chef at The Wilderness in Birmingham working closely with the menus and experimenting with new and unusual foods. She then held her own exclusive pop up which took place shortly after MasterChef was released, in a penthouse suite with views at the Rotunda, Birmingham. She then spent some time at two Michelin starred Restaurant Sat Bains and she remains currently based in Nottingham. 
Ambitions: Louisa now strives to show her passion and dedication through her constant learning and is following her dream of becoming a Private Chef – offering dining experiences in client's own homes.
***
KILLIAN CROWLEY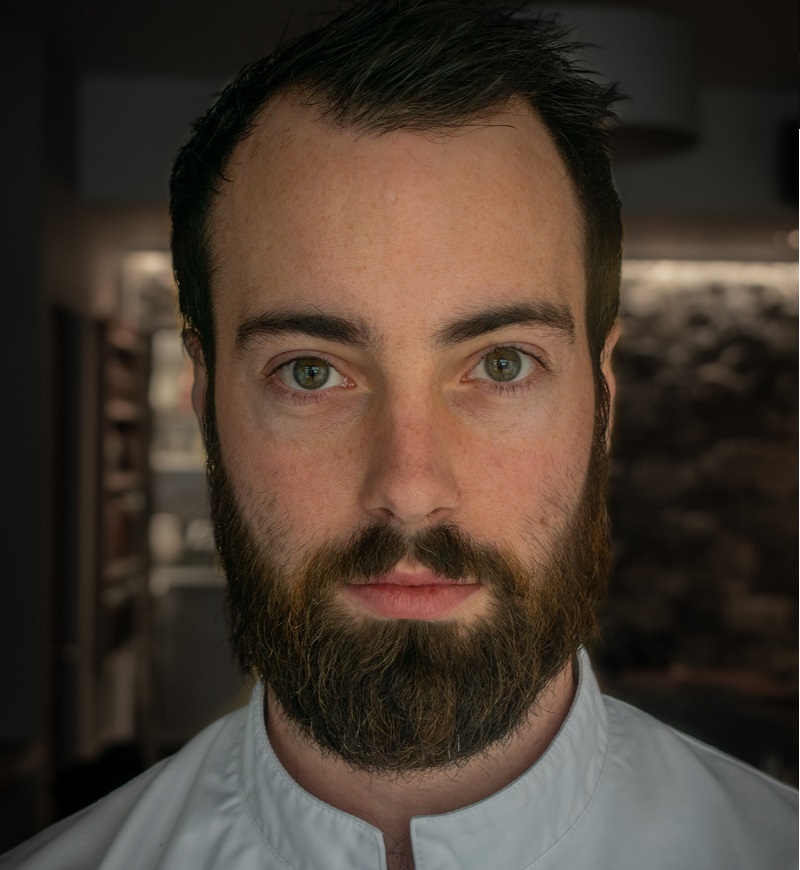 From: Belgium Age: 26
Current location: Aniar Restaurant & Boutique Cookery School – 53 Lower Dominick Street, Galway, Ireland
Background: Killian, currently chef de partie at the Michelin-starred Aniar in Galway Crowley, gained his culinary training in Luxembourg, France and Belgium. He started his career at aged 15 and has worked at Michelin starred restaurants across Europe, including with Alain Ducasse at the three-star Le Louis XV in Monaco. He was crowned winner of the San Pellegrino Best Young Chef UK/Ireland 2018 and was part of the big final in Milan.
Ambitions: Killian would love to cook in different parts of the world gaining experience through pop-up's, residencies and events. He feels that travelling and meeting different people and culture has a massive impact on the approach of food and that it's really important to keep the mind open. Being a head chef, running his own kitchen and his own restaurant is also up there on the list.