A Taste for the Exotic – food to surprise, food to innovate
If you were offered gold painted chapulines as your appetizer, would you eat them? That would be grasshopper to you and I, and it's a signature dish at the authentic modern Mexican super-restaurant Ella Canta on Park Lane, W1. Globetrotting chefs and customers are increasingly pushing boundaries, using exotic ingredients and unusual combinations to make their dining experiences curiously tasty. For the adventurous, it's never been easier to embrace the best flavours and most nutritious food the world has to offer.
We quiz a leading food sourcing firm, Red Rickshaw on the exotic versus keeping it local, and look at some of the growing number of restaurants innovating and surprising.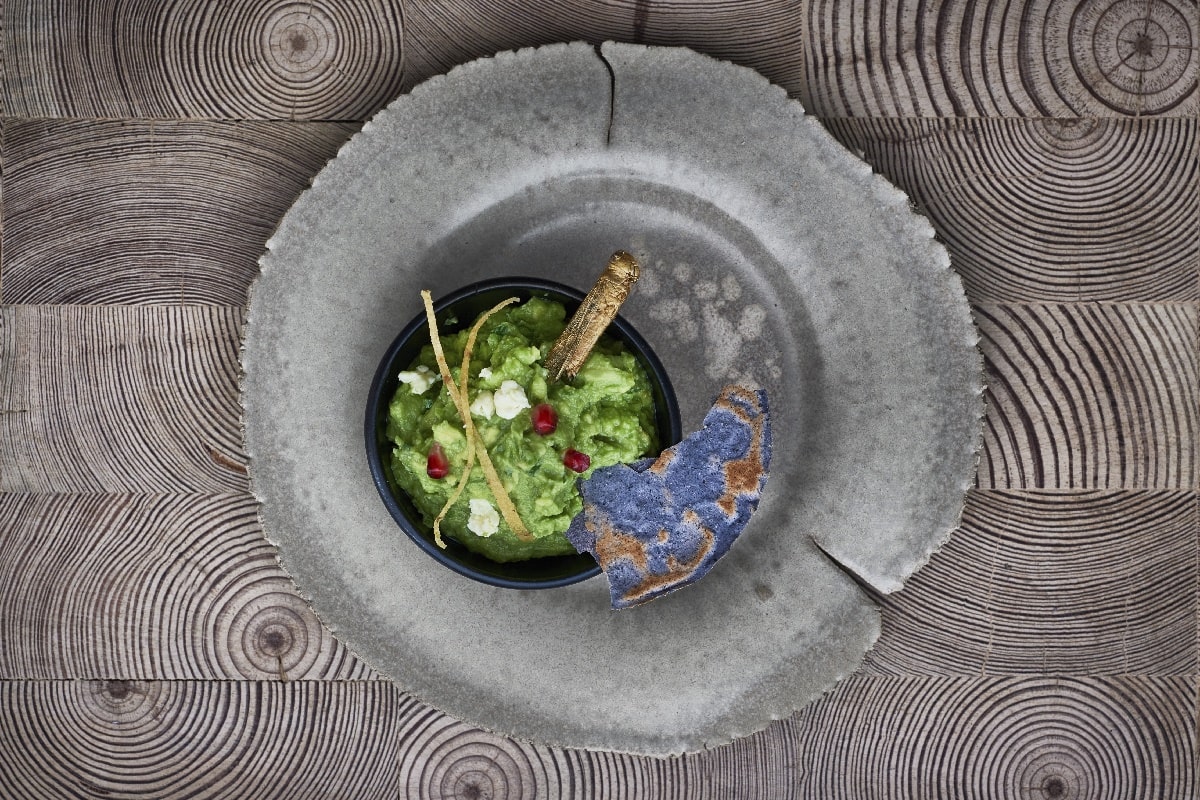 Jyoti Patel is Founder and CEO of Red Rickshaw, the largest online Asian ingredient grocer in the UK who specialise in fresh, hard to find ingredients, as well as Feast Box, a company delivering authentic fresh meal kit ingredients straight to your home. She used to be a City working mum in the day and set up her own business at night before it took her whole time and attention and the business became as it is today. Jyoti is passionate about sustainable farming.
Q: So does the use of exotic ingredients mean that the food isn't fresh?
A: No. Increasingly UK farmers are growing produce from hotter climates, and growing greater varieties of crops to ensure against erratic weather patterns. For instance, there's more access now to high-quality British 'Asian' ingredients than ever.
Q: Aren't we all supposed to be embracing localism?
A: It's great that people are curious about source and supply. Like any good food business, a lot of what we offer is produce grown in the British Isles. But note that transportation makes up on average only 4% of carbon emissions involved in food production and delivery. What harms the environment most is energy intensive, machine-based, climate controlled, unsustainable farming. An example would be: if you buy British apples just before the next season, they may look fresh and local, but they have been in cold storage for up to a year, whereas green beans from Kenya could have been recently grown by hand in a climate that supports their growth best. So local isn't always best.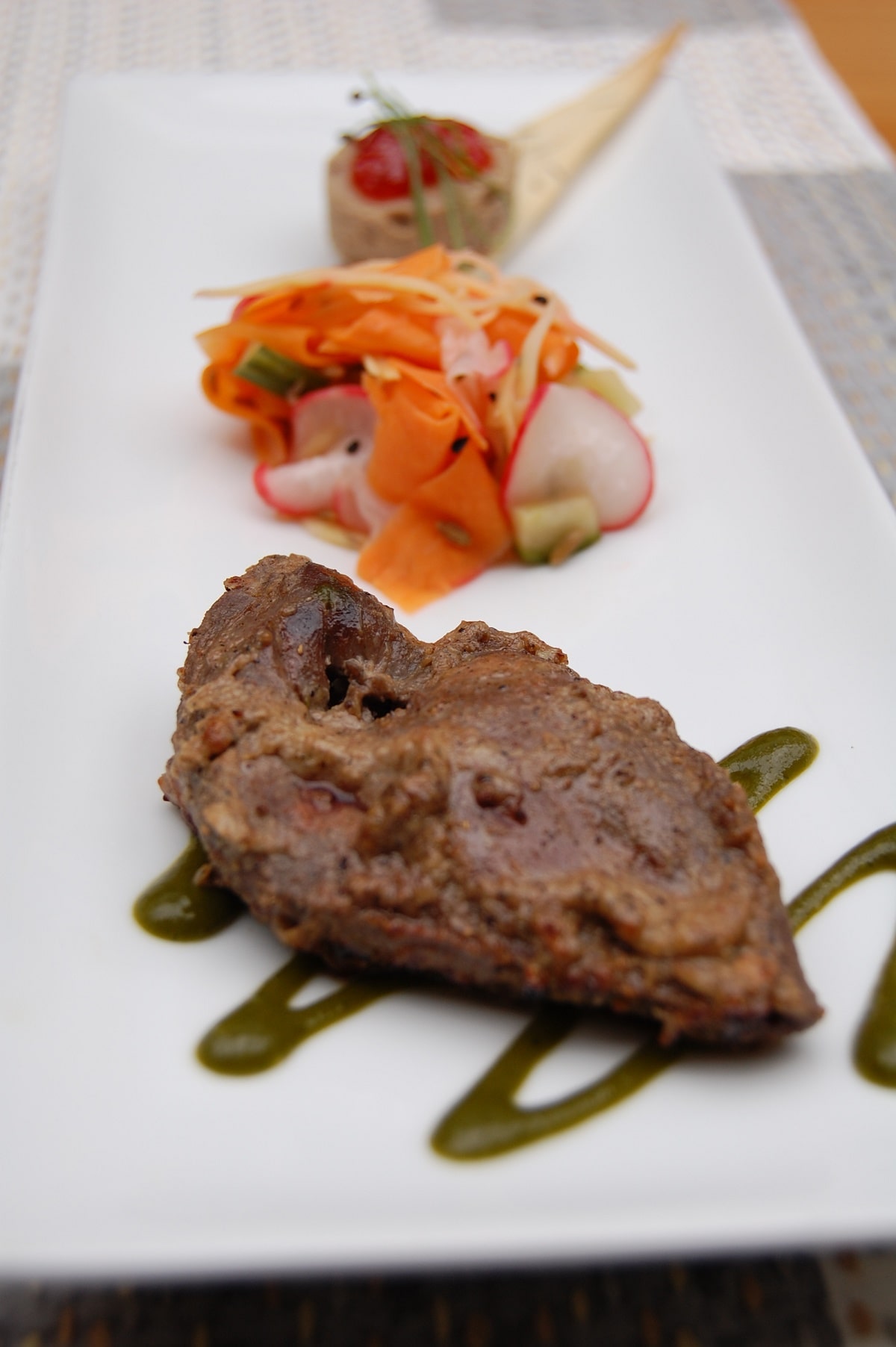 Q: Exotic isn't just about eating bugs?
A: No, it's about food curiosity, spreading knowledge and appreciation for all great food you might not have eaten. It's amazing what happens when food and cultures cross boundaries – farmers discover new crops that are favourable to their climate, easy to grow and nutritious. At the same time, diners discover new flavours and new experiences and learn about the world around them at large. These discoveries don't mean much if they don't spread to the world at large, encouraging crop and nutritional diversity.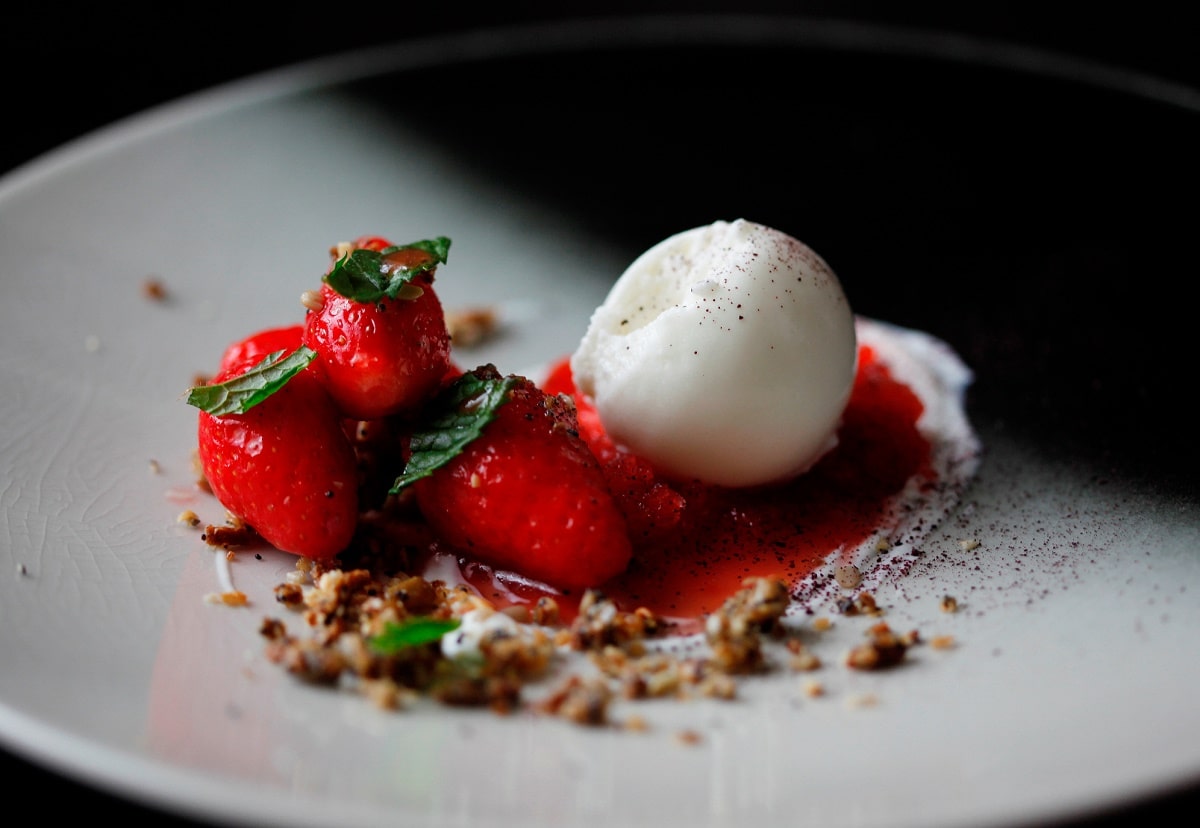 Q: Can it also be good for the world? 
A: The world is over-reliant on four high-yield crops. Corn, soy, wheat and rice account for two thirds of the world's food supply. Not only is this bad for our nutrition, it risks the security and reliability of the world's food supply in future – what if crops become vulnerable to disease or changing weather conditions? We believe customers want new experiences and access to food from around the world, and we think delivering those options to people isn't hurting the environment – on the contrary, it's probably the healthiest option for both you and the planet.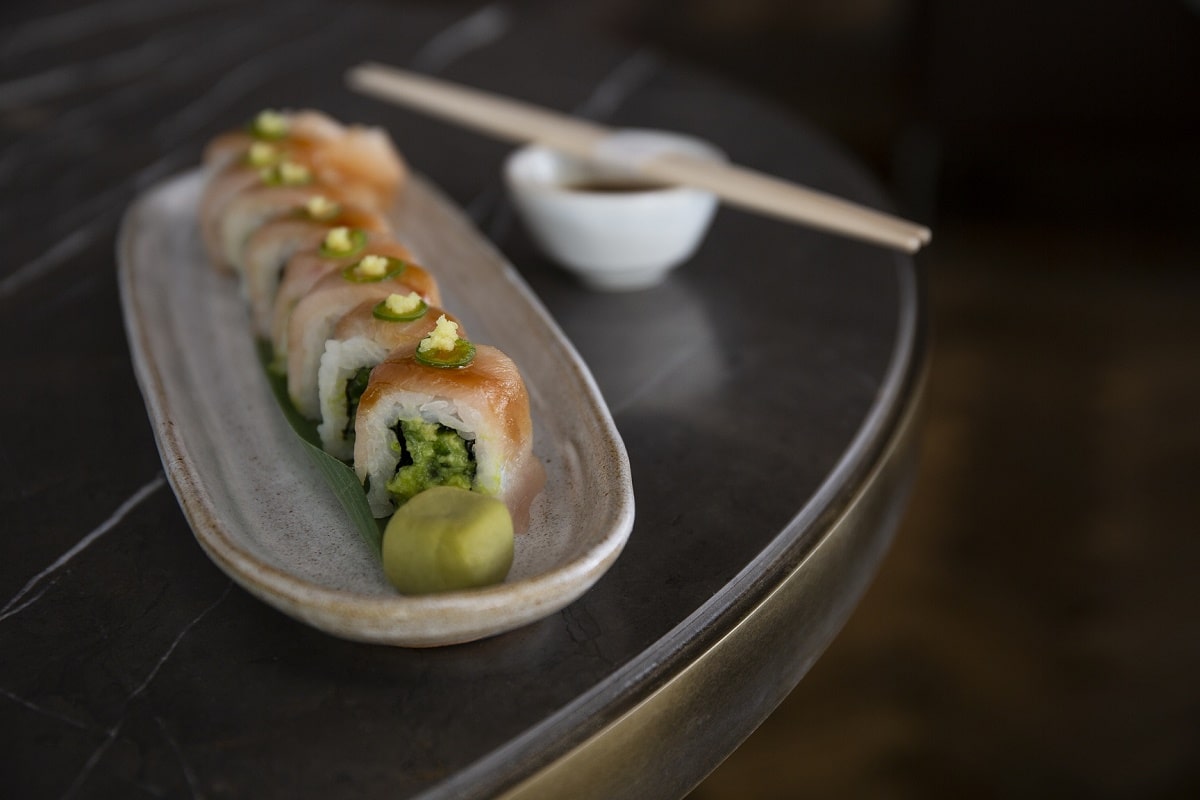 Finally, for 'exotic-localism' there are the wild ingredients – wild plants and herbs – foraged locally which are a great source for flavours, accentuating new and exotic tastes. Of course, not all restaurants have the time to forage for themselves and some employ specialist companies to forage for them. One such is Michelin-starred Pied à Terre in Fitzrovia, W1.
You'll see from this brilliant short video (go to top right corner of video and you want video 3 in the series of 4) Pied à Terre's quest for fresh ingredients. Chef de cuisine Asimakis Chaniotis uses many foraged ingredients: Wood sorrel that looks like shamrock and has a sour taste is added in many savoury dishes that have a bitter sweet taste such as pork or squid; Douglas Fir pine is very aromatic with a unique aroma that he uses in his quail dishes; and sea buckthorn juice that is very sour and comes from little red pearl bushes you might see around beaches he uses for his desserts in chocolate mousses or when making a panna cotta. Asimakis Chaniotis says," It brings a sense of surprise to guests, something sweet with a zingy touch."
To find all awarded restaurants in the UK download the free Luxury Restaurant Guide app here and push your culinary repertoire the next time you dine out.